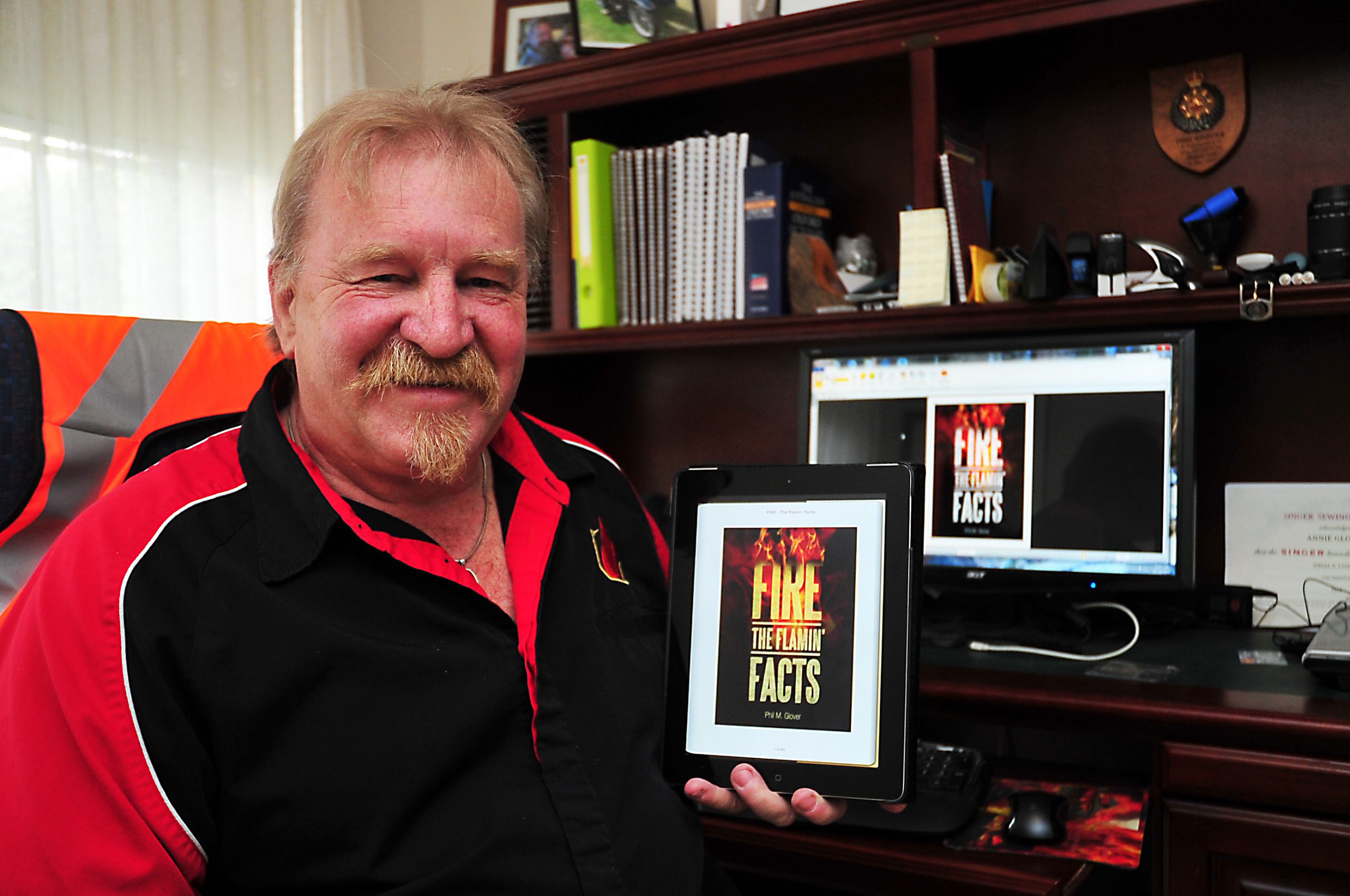 A DESIRE to pass his wealth of fire knowledge on to others prompted Phil Glover to write a comprehensive book about fire safety.
The former Morwell brigade officer-in-charge and now fire forensic investigator has collated the knowledge he has gained during a 40-year career to produce 'Fire: The Flamin' Facts'.
"I saw a lot of guys working as firefighters for 30 or 40 years retire, and their experience, knowledge and ability go with them," Mr Glover said.
"It's a crying shame… so I wanted to pass that experience on. I also wrote this to increase awareness, particularly about the multitude of fire risks in every house."
The Traralgon resident said most fire victims he spoke to said they wished they knew about the common fire risks earlier.
"It's not usually until after someone has had a fire that they start thinking about how to prevent fires," Mr Glover said.
"Anything that runs on electricity or generates heat is a potential risk."
Mr Glover, who grew up and worked his way to deputy chief fire officer in Hamilton, New Zealand, said the book also covered bush and wild fires.
He said after working on the book for a few years, the Black Saturday bushfires became the final push he needed to finish writing it.
After several rewrites, changes, corrections and peer readings, Mr Glover sent it to a London publisher, who has released the book electronically and is now available world-wide.
"I wanted to get it out quickly in time for this fire season," Mr Glover said.
"I hope to eventually have a hard copy, because people like to have things in their bookshelf."
He said readers should arm themselves with as much information as possible and seek advice from their local Country Fire Authority brigade, particularly when creating a fire plan.
"The local CFA knows the risks specific to your area. Learn as much as you can because knowledge is power."