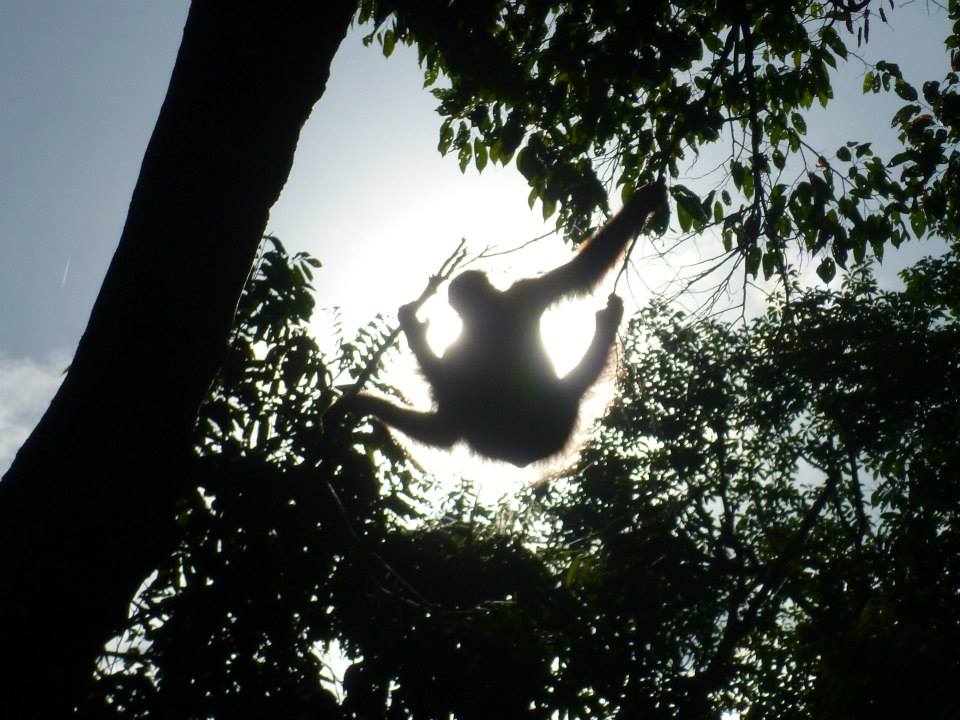 When you've no choice but to sleep night after night in a blood-soaked sleeping bag – caused from leech wounds which refuse to heal – you know you're in some mean bush.
It's but one of many fond memories former Morwell woman Casey Murtagh has taken away from a perilous hike through inhospitable Borneo jungle last year – raising $15,000 for the region's endangered Orangutan population.
Stretching over 24 days in August and September, the Trans Borneo Challenge saw five ambitious fundraisers traverse ravine paths, torrential tropical rain and the notorious Muller mountain trail.
And then there were the leeches.
"We managed to get leeches in just about every place you can think of – you had to learn to live with them, but the leeches over there can bite, and you can have as many as 20 or 30 on you at once," Casey said.
"Sleeping with them can get really horrible because obviously they gorge on you over the night, falloff, and you can't wash away the blood in the sleeping bag so it was there for rest of trip.
"I've still got scars on my ankles from all the bites, a lot of the time you just had to leave them there – once the sore is open they all keep feeding off it."
While Casey considers herself an adaptable type, everyone has their personal threshold.
"It all got too much and I lost it one day – I just lost my mind and had a real freak-out moment, I really spat the dummy in front of everyone," she said.
The fun didn't stop there; contracting a water-born parasite, Casey's femoral artery became infected, creating her own personal health scare on the trip.
"That was pretty scary – I was surviving on very little sleep, which can make things that don't normally worry you become a really big deal," Casey said.
"It caused me a great deal of pain and made me quite ill towards the end of trip."
Checking into a northern Borneo hospital at the end of the trek, Casey was administered a hefty dose of pain killers, anti-inflammatories and antibiotics, five days after which the swelling subsided.
"The most satisfying part, from a personal perspective, was feeling like I could do anything after completing something like that; coming out the other side relatively unscathed when so much could have potentially gone wrong is a good feeling," Casey said.
"It definitely lived up to its name, I'm emphasising the 'challenge' part here, it was difficult logistically, mentally and physically, but at the same time a really life-changing experience to see the whole picture of the orangutan's plight first hand.
"I could see how desperate the situation is and how far my fundraising could go in a developing country – I could touch and feel everything that was happening there."
Comforted by the revelation her fundraising efforts were not being lost "down a black hole" – the first hand experience has emboldened her resolve as a fundraiser.
Instead of resting her limbs after the ambitious feat, Casey hit the ground running on her return, raising a combined $19,000 from an awareness raising events in Queensland, and has since been awarded the Orangutan Project award, and signed on as ambassador for the 2014 Trans Borneo Challenge.
"I had briefly thought about having a rest when I got back, but there is so much work to be done; it's not something you can just close the book on and have a rest on," Casey said.
With the threat of ever-expanding palm oil plantations, and deforestation felling 300 soccer fields worth of orangutan habitat forest every hour, combined with the illegal pet trade, some groups warn the extinction of Sumatran orangutans is expected in the next 10 years.
"There's some serious damage being done over there – resting now would be giving up on animals over there," Casey said. "Raising awareness is just as important as raising funds – getting people to switch from using palm oil products makes just as much difference as making a donation – all of these things combine to make difference."