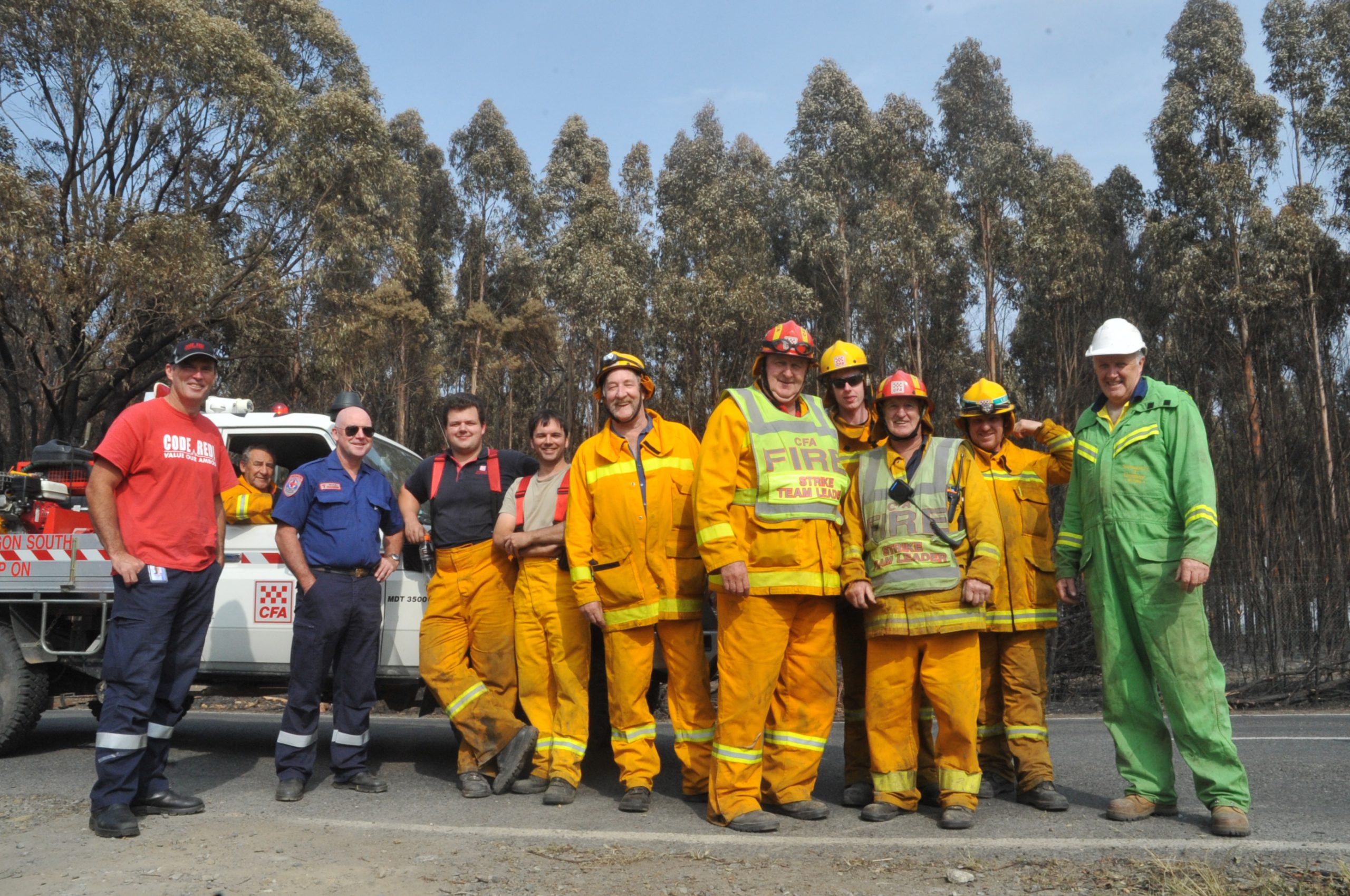 RELATED FIRE COVERAGE:
Poisoning conditions in Hazelwood mine, Hunt on for arsonist, Maryvale Mill's lucky escape
Valley told to breathe easy, Gut-wrenching ordeal for dog breeders, Equestrian angel
Poultry farm saved, Power under fire again, Toners Lane precinct survives brush with blaze
Editorial: WHEN every phone at The Express office rang in unison on Sunday I realised the threat of the Hernes Oak fire was all too real.
The automated voice on the other end of the line had warned the area was under immediate fire threat and we should leave now and seek shelter in a safe location.
I didn't hesitate – I ordered my staff to relocate from George Street to Traralgon, where we operated from the home of a journalist until the late hours of the night to keep the community informed of the fire situation.
Never had I thought the township of Morwell would come under direct threat from a grass or bushfire.
I was wrong, and very naive.
About an hour or two before the phones attracted my attention at The Express the Hernes Oak fire had spotted into an unused section of the Hazelwood mine.
From my office I could see great plumes of smoke, ash and coal rising from the mine.
What I saw before me did not fill me with comfort – it looked like a war zone, and in some ways it was.
Hazelwood mine personnel and the CFA were fighting a terrible battle against the flames in the mine and surrounding area, and aerial appliances were flying overhead and bombarding the area in a bid to hold the inferno at bay.
Over the next few days, and I assume at this very moment, our brave volunteers continue to work relentlessly.
Day and night these men and women have fought bravely to protect our vital assets, properties, livestock, and more importantly, our community.
They constantly put their lives on the line and for that I thank you.
The community thanks you.
If not for your dedication the situation could have been worse in Morwell, Hazelwood, Driffield and the many other townships in the area which were under direct fire threat.
I believe it is safe to say the Latrobe Valley community will forever been in the Country Fire Authority's debt for their tireless work.
The CFA is a vital part of the community and we will always be there to support you when you are on the front lines protecting us.
Again, thank you.