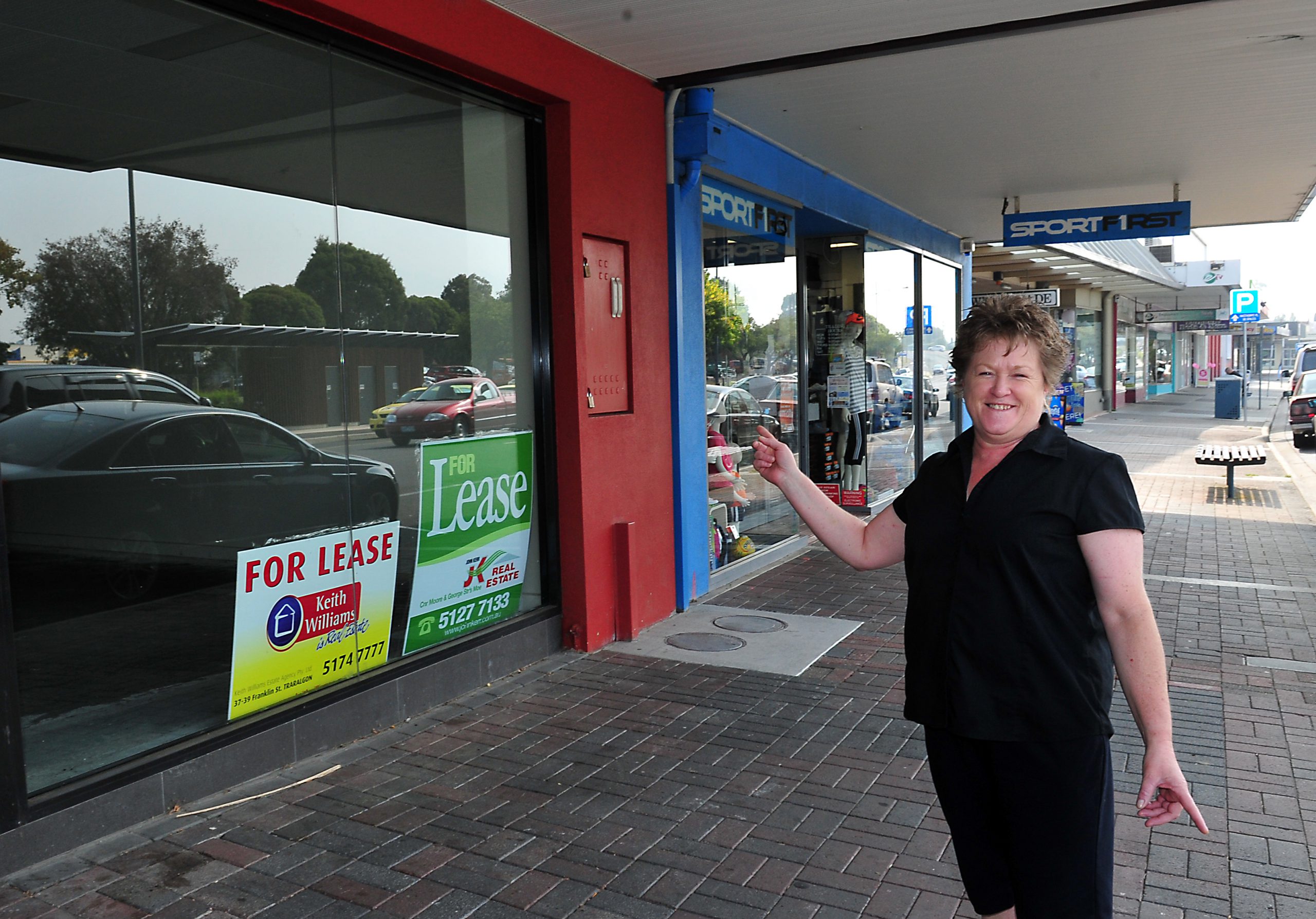 Moe's business community believes now is the time to invest in the town, with major investments and residential developments set to expand its population.
Moe Traders Association president Christine Waterhouse said if all of the approved and potential six residential developments in Moe go ahead, about 4650 new residential lots could house more than 10,000 people.
Mrs Waterhouse said in addition to this, multi-million dollar projects were either completed or on their way, including the much-anticipated Moe Rail Precinct Revitalisation Project. She said now was a good time to open businesses much-needed in the town.
"There's a lot of opportunities for a lot of unique businesses that aren't even here yet," the cafe and furniture store owner said.
"We don't have a newsagents; shoe shop; telecommunications shop; DVDS, CDs and hifi shop or a lighting shop.
"There's good potential if they have a business somewhere else to relocate or open a second shop in Moe."
Mrs Waterhouse said these suggestions or other types of businesses would join at least five businesses that opened last year and encouraged anyone thinking of starting a business to have a go.
"The community support given to new businesses in this town is unbelievable," she said.
"We opened the cafe (in 2012) and we are flat out all the time, we're growing and adding new things.
"We took the risk and it was worth it."
Mrs Waterhouse said the value of commercial and residential properties would increase as the town grows and new businesses could add to this growth by creating jobs and attracting more people to the town.
"It's been stagnate for many years and not much has been happening, but in the past few years (Latrobe City) Council and the governments have invested a lot in the town," Mrs Waterhouse said.
"We probably haven't had the infrastructure to attract the investment until now; 2014 will be our year – Moe's on the move."
Latrobe City Council is working with multiple government agencies to finalise preparations for the MRPRP to begin, with the tender process scheduled to start in April, according to council's MRPRP January newsletter.