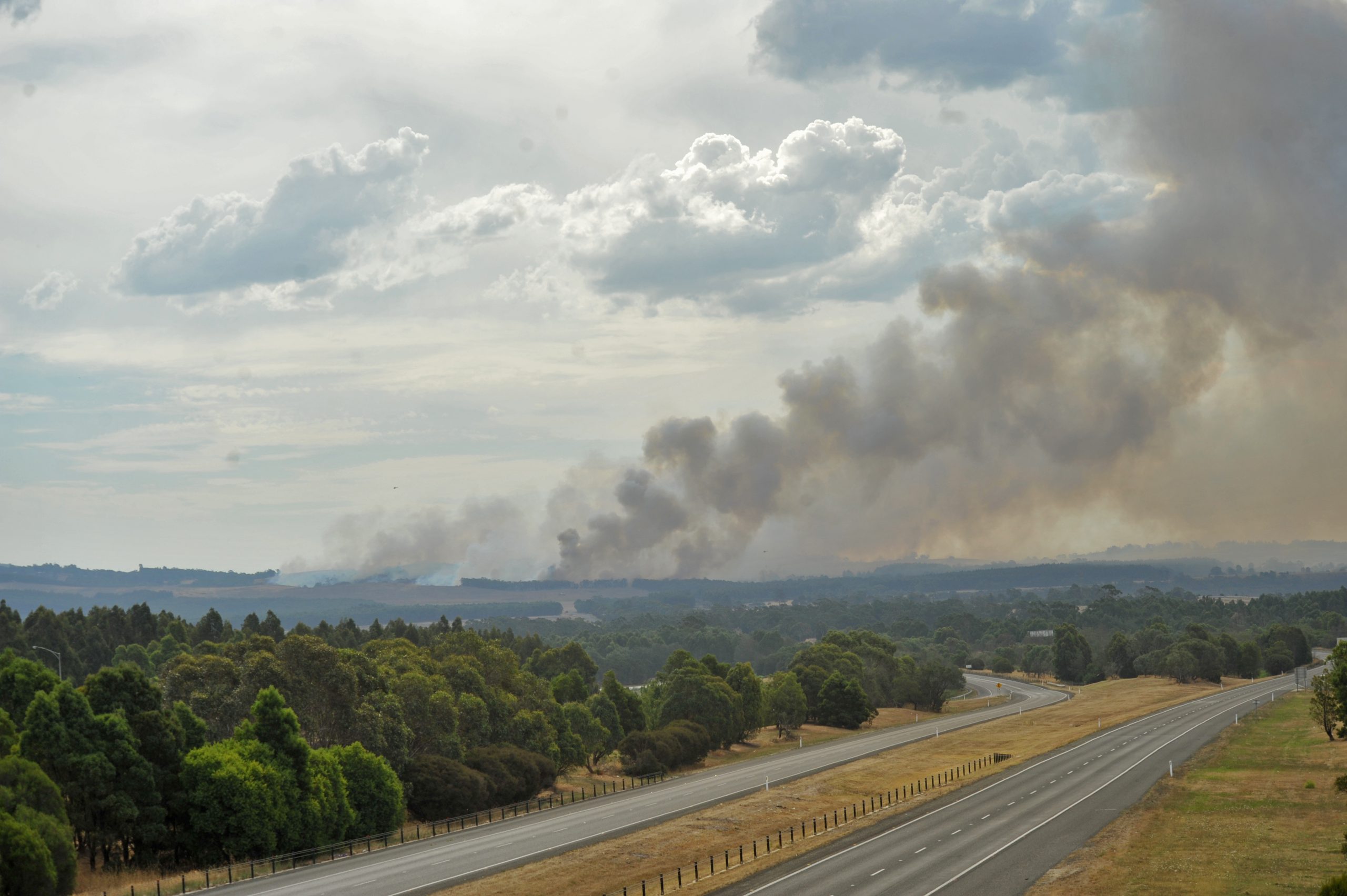 FIRE-related air pollution will persist in the Latrobe Valley for a few more days, according to the Victorian Department of Health chief health officer.
The department has issued a low level alert based on advice from the Environment Protection Authority and has advised those with heart or lung conditions to stay indoors.
At the peak of local fires on Sunday between 6pm and 7pm, the EPA reported Latrobe Valley air quality at its Traralgon test station as 'very poor' with an Air Quality Index of 474.
The EPA defines AQI as 'very poor' at 150 or above, and the area remained in this category with the test site reporting a reading of 209 at 9am yesterday morning.
Department of Health chief health officer, Dr Rosemary Lester said no long-term health effects would be observed from smoke exposure at current levels, but information from the EPA and people in the Latrobe Valley showed a "significant" amount of fire smoke exposure.
"This can affect your health, and particularly those with existing heart or lung conditions," Dr Lester said.
She advised those with these conditions to rest inside as much as possible, minimise physical activities outdoors and continue to take their medication as prescribed.
"If the fire is not directly threatening you, keep windows and doors closed and the air-conditioner switched to recycle or re-circulate to reduce the amount of smoke inside," she said.
Bushfire smoke – a mixture of particles, including water vapour and gases, carbon monoxide, carbon dioxide and nitrogen oxides – can create large and finer microscopic particles.
The larger particles contribute to the visible haze when a fire is burning and are generally too large to be breathed deeply into the lungs, but can irritate the nose and throat.
Finer microscopic particles and gases are small enough to be breathed deep into the lungs and can cause health problems.
Dr Lester said smoke can particularly affect the lungs as an irritant, including wheezing, chest tightness and difficulty breathing.
"Most people get itchy eyes, a sore throat or coughing as short-term effects and is resolved after smoke exposure."
Following the fire at Hazelwood Power Plant's open cut mine, Dr Lester said smoke generated from a coal mine had a different mix of chemicals than bushfire smoke – but not a different effect on peoples' health.
"There is more carbon monoxide in a coal mine fire, which is relevant to people working in the fire or workers at the coal mine, but not relevant for the general community," Dr Lester said.
Environment Victoria safe climate campaign manager Nicholas Aberle said as a general rule, fires in coal mines emit carbon dioxide in the same way as in the station.
"But all the other components of coal are getting burnt as well, mercury, sulphur dioxide and carbon monoxide with coal pit fires," Mr Aberle said.
"The take home message with fire in a mine is we don't really know what's happening."
To follow the EPA air quality hourly update, visit www.epa.vic.gov.au/air/bulletins/aqbhour.asp
For more information about bushfire smoke and your health visit www.health.vic.gov.au/environment/bushfires-smoke.htmEDITORIAL: Brave dedication will never be forgotten