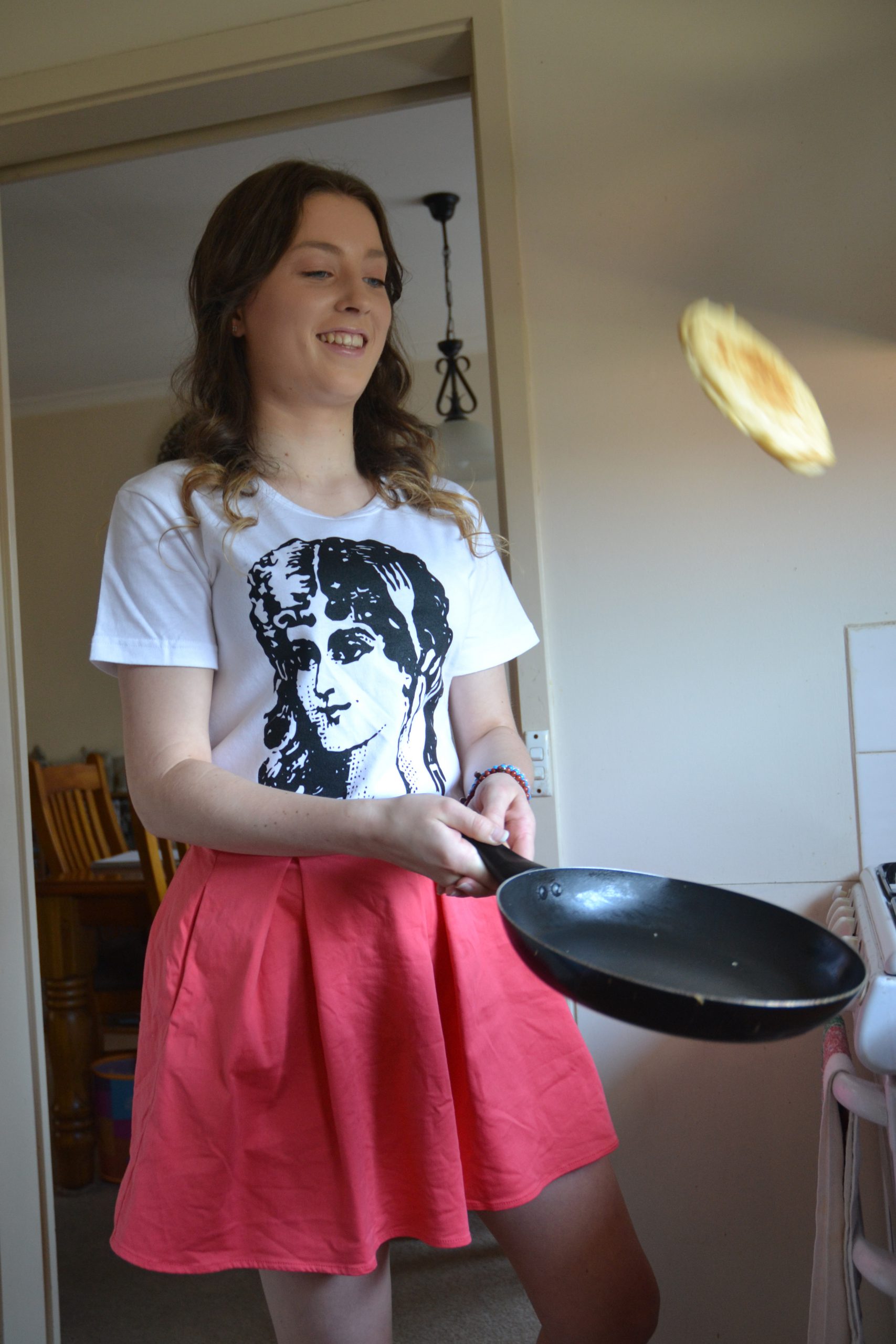 AFTER suffering the debilitating effects of severe hypothyroidism, an 18 year-old Morwell girl decided she was not going to miss out anymore.
Adeline Close said she spent most of her days in bed, felt faint at work with no energy at all, and missed almost a whole semester of year 11.
"I've looked back on those two years and have thought, what have I done?" Ms Close said.
So she made a list of all the things she wanted to do.
Then an idea came to her when watching one of her favourite television shows, 'Friends'.
Character Ross Gellar declared that his new year's resolution was to try one new thing every day that he had never tried before.
"I found Ross's new year's resolution very inspiring and hope to achieve it for myself as I haven't done too much with my life," Ms Close said.
Since 1 January, Ms Close has done something new every day.
On Monday's she has 'Movie Mondays' and watches a movie that "everyone assumes that you have seen, but you haven't".
Films such as the Godfather, Pretty Woman and the Lord of the Rings trilogy are among her list.
Tuesdays are 'Tight Tuesdays', a list of activities that cost little to no money.
Surprising resolutions include riding a bike, learning to juggle, eating with chopsticks all day and wearing double-denim.
The aspiring model has also enjoyed 'Cheat Meal Saturdays', in attempt to try new foods, some "naughty" and others less savoury, such as brussel sprouts.
It was on one of these Saturdays, eating pancakes at the Pancake Parlour, that she found an opportunity to complete one of her biggest challenges – break a world record.
"Whenever friends and family have read my list, that's what they look at. How are you going to break a world record? That's what everyone asked," she said.
Ms Close was among a projected 1000 other people to challenge the Guinness World Record for the Most Pancakes Tossed on Saturday at the Flagstaff Gardens in Melbourne.
The record was previously held by England, where 890 people tossed a pancake simultaneously.
Before the event, she said she had been making batches of pancakes and had tested her flipping skills.
"I haven't dropped one yet so that's good," she said.
To follow Ms Close's year-long resolution, check out her Instagram page on 365daysoffirsts.