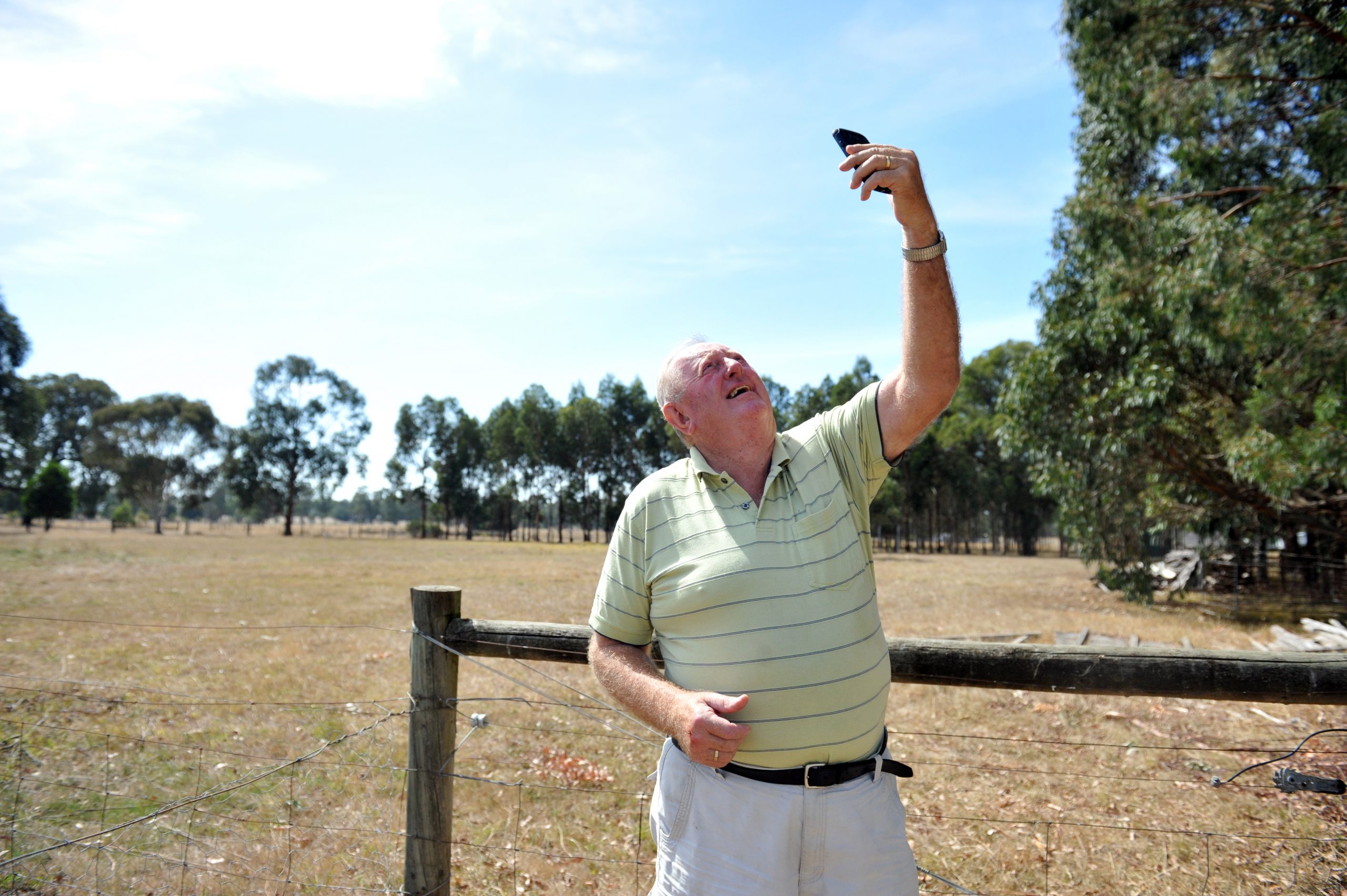 RELATED COVERAGE: Valley black spots vie for funding
Toongabbie retiree Peter Feenstra has a mobile phone, but he reckons a tin can and a string could do a better job with the area's patchy mobile network.
Since moving to the region in 2001, Peter has all but given up on his mobile phone, despite trialling both major networks which purport to provide mobile coverage service to the area.
"Sometimes if you move around a bit you can get some reception, but it's absolutely useless at home here, so there's no point trying really," Peter said.
"With Telstra there's sometimes intermittent reception, and with Optus there's absolutely no recepetion at all.
"We've got a friend of ours who is pretty high up in Optus who came to stay once, and wanted to demonstrate how good his phone worked, and he couldn't even get the thing working."
Peter said every time he has complained to the two network providers, they have referred to their coverage map which shows Toongabbie within their reception network.
"That's a joke – these officals are welcome to come out here at any time and try and call their office from their mobile – they are welcome to come any time," he said.
As a full time carer of his nine year-old granddaughter, Peter cited a recent example in which the hospital rang to book in a surgery for her ear.
"The hospital will always call your mobile first – I simply couldn't hold a conversation with them. If the situation was an emergency you would be in big trouble," he said.
Peter said beyond the inconvenience of the poor coverage, being unable to access the cheaper deals tailored for mobile networks was "unfair".
"Quite frankly this just borders on discrimination; there is all these wonderful deals they put out but none of them are applicable to us," he said.