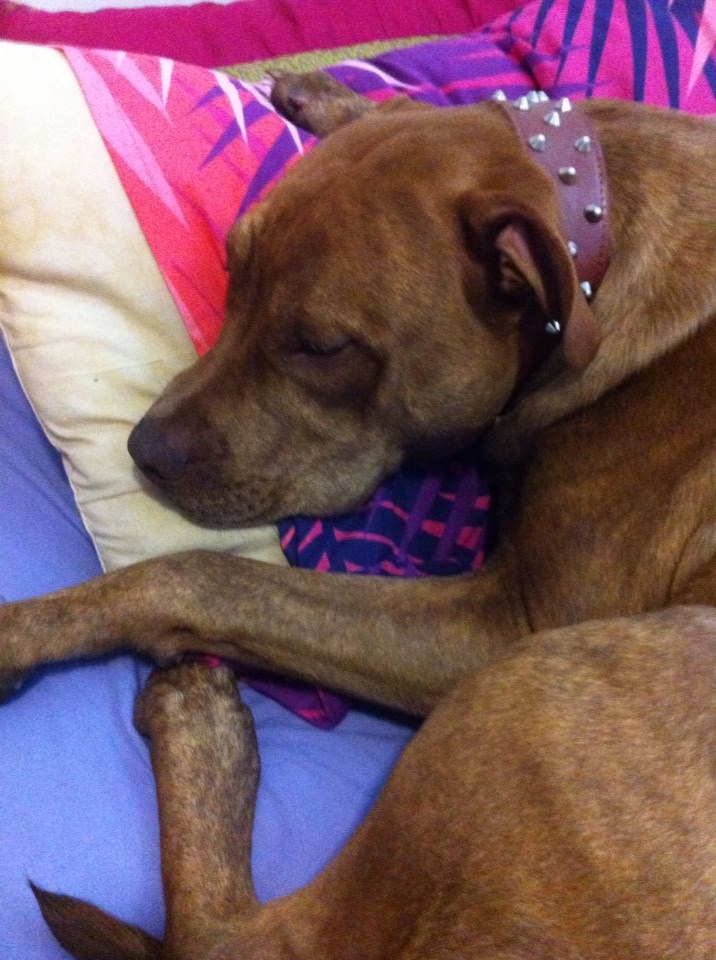 A Hazelwood North teenager was relieved to have her 10-month old dog found safe after it was stolen from her a second time in a matter of months.
"I'm glad he's in a safe place," Jaymee McIntosh, 16, told The Express after being informed that 'Mason', her Staffordshire Bullmastiff cross, had been found on Clarkes Road, Traralgon and was housed safe in a Latrobe City Council pound.
Mason had been missing since 22 April when someone broke into Jaymee's house and took the dog through the backdoor between 8am and 4pm.
Her mother's pet bird was also freed by the burglar, however no other items were taken from the house.
Mason was first taken by someone who entered the family's residence using the backdoor on 18 February.
Jaymee said she had Mason as a therapy dog for severe depression and anxiety.
Luckily, Mason was found a day after when a friend informed Jaymee that photos matching her dog's description were posted on Facebook.
It turned out that the dog was impounded after someone left him on Hazelwood Estate Road near Yinnar.
"After paying the $270 release fee and then an extra $80 on top of the desexing voucher, we brought him home safe and was happy to be home again," Jaymee said.
The teenager is currently babysitting for a friend to payoff a debt owed to her grandmother, who paid the pound to have Mason released the first time.
Jaymee said she does not have to pay the pound the second time as she was just asked to submit a police report about the missing dog.
Jaymee does not rule out the possibility that someone she knew may have taken Mason twice.
She said the police do not have a lead yet regarding the theft.
"The fact that someone has done it again is horrible," she said.
"You don't target the same house twice. No matter how you keep your dog safely inside or no matter where you put them, if people want to get them they'll find a way."
Jaymee said her family had installed safety locks in her home to prevent another break-in.
"We've taken all safety precautions. I don't think some people realise how this can affect others," she said.