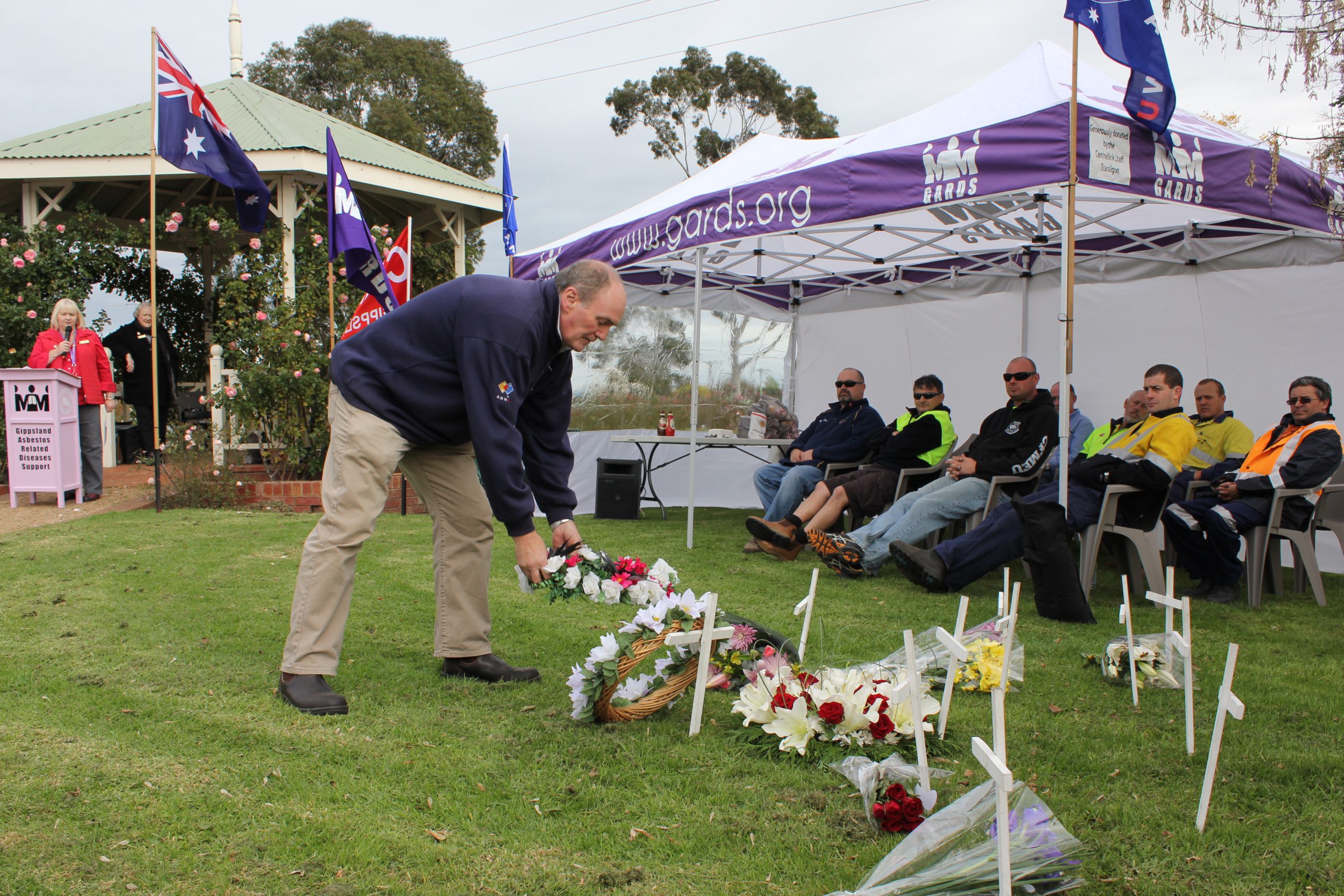 THE dangerous working conditions fire fighters and volunteers faced during the Hazelwood mine fire was highlighted at an annual workers memorial wreath laying ceremony at the Morwell Rose Garden on Friday.
While the community, unions and family members at the Gippsland Asbestos Council of Victoria event remembered the lives lost or compromised in work place accidents, guest speakers called the mine fire an "industrial disaster".
GARDS chief executive Vicki Hamilton said the community had seen firefighters who experienced monoxide poisoning and blood poisoning.
"This should just show to all of us just how dangerous their work is and just how dangerous workplaces can be, and how that danger can affect a whole community as the mine disaster did," Ms Hamilton said.
"It was an industrial disaster and it was the firemen and all of the volunteers that went out there and put their lives on the line to help our community."
Guest speaker Paul Fixter, a career firefighter since the age of 18, said there were countless examples of incidents where firefighters had been injured in the course of their duties and it highlighted the unpredictable nature of the environment they worked in.
"Our career is not the only industry that faces this challenge, everyday around the world, workers operate in hazardous environments and sadly lose their lives," Mr Fixter said.
"It is for their sake that we must never accept that a firefighter's or any worker's death is ever acceptable."
Guest speaker Gippsland Trades and Labour Council trustee Howard Williams said if it was not for the work of firefighters, a greater tragedy might have occurred in Morwell.
"Fortunately we've only witnessed an industrial disaster, which has had significant impact on the whole town and community," Mr Williams said.
The event was marked with an ecumenical service with family members and unions laying wreaths on a bed of crosses for those who died in workplace accidents.