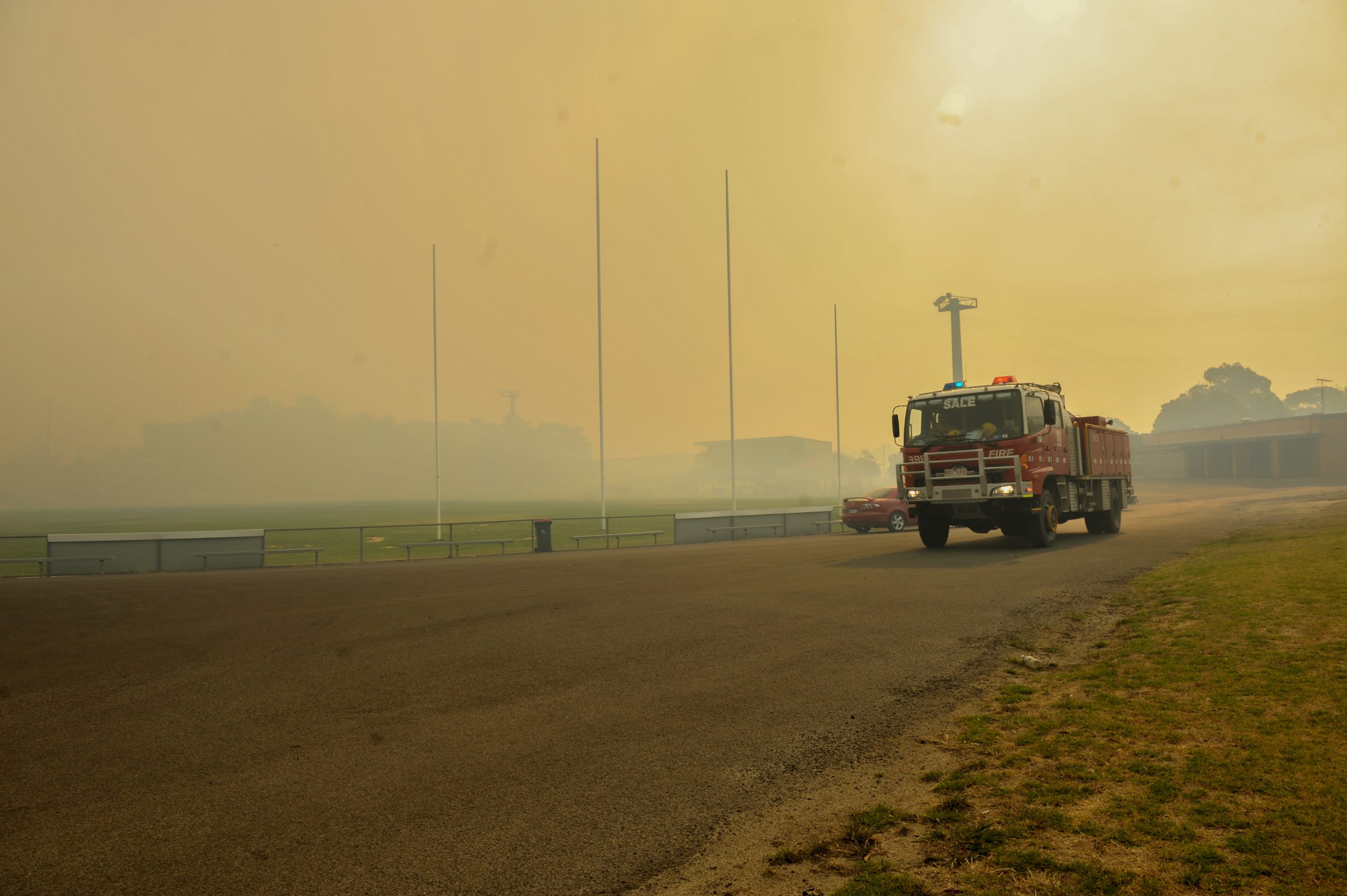 RELATED COVERAGE: Carbon monoxide warning unnecessary: Lester
Gippsland Asbestos Related Disease Support group secretary Vicki Hamilton has told the Hazelwood Mine Fire Inquiry how a lack of official information about the fire led her to 'Google' in order to get answers for members.
She said members of the group, many of whom are suffering with an asbestos-related disease, turned to her "as soon as they started smelling the smoke".
"Most of my members were moving out or seeking extra oxygen and trying to find details about how toxic the smoke was," Ms Hamilton said.
Ms Hamilton told the Inquiry on Tuesday, she searched the Environment Protection Authority website, but could not find the information she was looking for.
She said she accessed information from the EPA in the United States about fly ash – ash produced from the combustion of coal.
"It was horrendous," Ms Hamilton said.
"By the time I was finished I thought 'what's in this ash?'"
She said she advised members to either get out of the area, or hunker down, and many of them contacted their air suppliers to arrange for extra oxygen.
However, access proved difficult due to road closures as the result of fires.
Ms Hamilton criticised Chief Health Officer Dr Rosemary Lester for her message during the incident.
"There's been no fire like this in Australia, so how can you say 'there's no long-term health effects'? That statement was made time and time again.
"If you talk to any of my members, people in positions of power have always said to them 'trust us, we'll look after you, you'll just have to have faith'.
"Well I've got a whole membership that had faith. They're dying.
"We don't trust anybody anymore, we find out for ourselves."
Ms Hamilton described the dissemination of information as "ad hoc" and "a lot of it far too late".
She said she was "blown away" by the time it took authorities to make decisions on the relocation of vulnerable residents.
She said people could not access grants in the weekend following the announcement of relocation assistance, because the service only operated during normal business hours.
Ms Hamilton described the clean-up package as "like feeding strawberries to elephants" and highlighted her concern about initial plans to provide high-pressure hoses for residents.
She said the use of such hoses on homes made of asbestos could have potentially exposed "everyone in the neighbourhood".
"I thought it was a really stupid thing to do," she said.
Ms Hamilton said after she voiced her concern on ABC radio and was contacted by Member for Morwell Russell Northe, the hoses were excluded from the package.