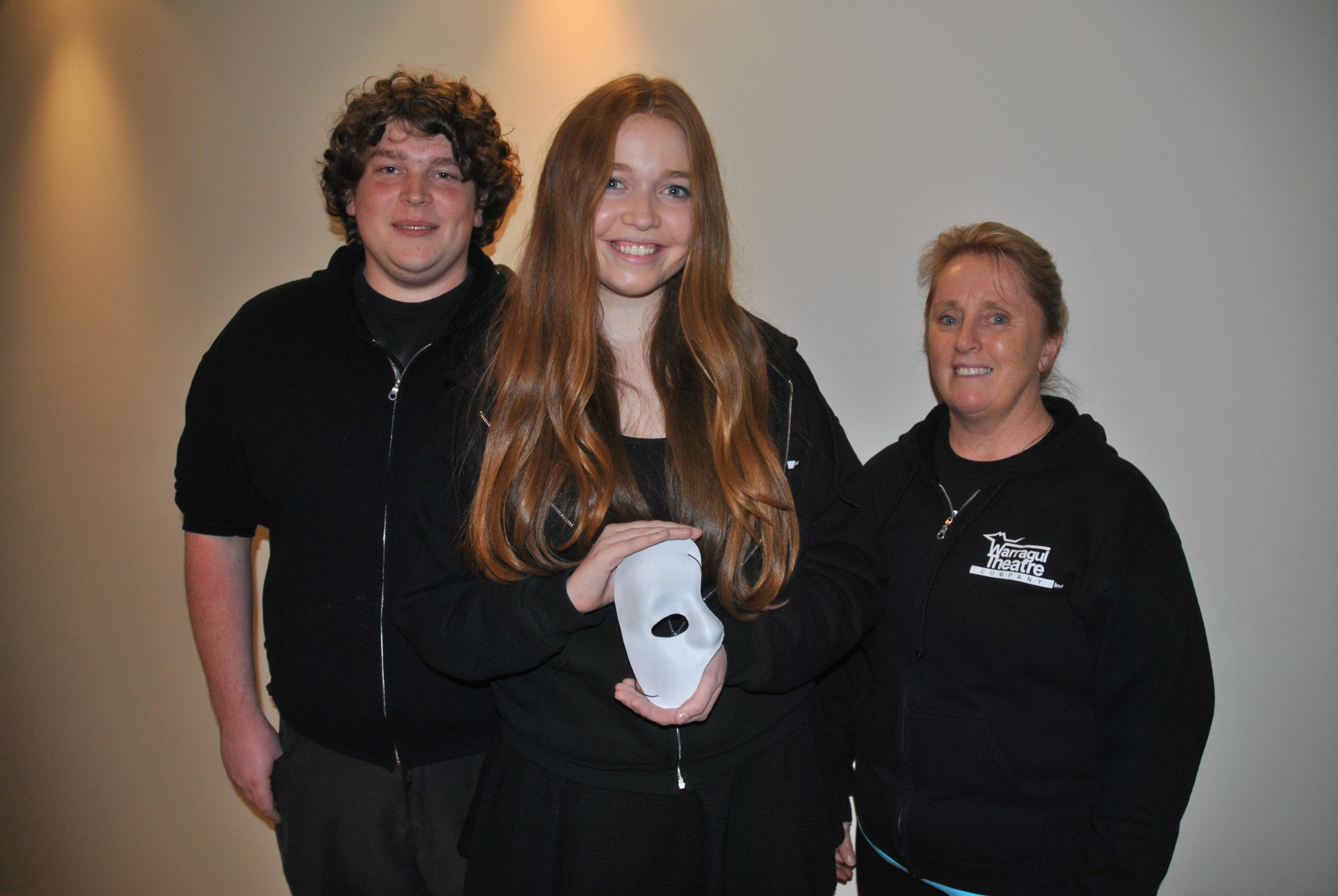 Latrobe Valley teenagers are set to star in Warragul Theatre Company's production of 'The Phantom of the Opera', opening this month.
Traralgon's Taylah Trew, playing female lead Christine, and Morwell's Tobias Willems opposite her as Raoul, join a host of other cast members from the Valley, including Denise Twite as Madame Giry.
This will be 17 year-old Taylah's first lead role in an adult production – an opportunity she had not expected to receive.
"I've done shows for under 21s, and I've played lead roles in that, but this is my first lead in an adult show, so I'm pretty excited," Taylah said.
The performer said when she auditioned as a 16 year-old, she did not consider landing the role, which had called for adult auditionees, but her singing teacher Ms Twite encouraged her.
"She's had to work really hard at attaining a really high note (E7) in one of the songs, which she has accomplished," Ms Twite said.
"In the call back (the auditioners) just kind of sprung it on me and I could kind of do it, but it was so weak and a bit flat, but now I can do it," Taylah added.
She said this was just one of a few challenges she has had to overcome, including the initial "awkwardness" of kissing fellow cast member Mr Willems.
"It's easier to do it away from everyone else initially," Mr Willems said.
While the 19 year-old is a fitting match to play Taylah's love interest, her character's captor, The Phantom is played by 52 year-old Terry Lay.
"I have to kiss him, but that's okay because he's really nice… It's not me kissing him, it's Christine kissing him," she said.
The Andrew Lloyd Webber classic has been recently released to amateur companies, and cast members said while they were feeling the pressure, it was somewhat allayed by watching another amateur production.
"We went and saw Ballarat's (production) in February and got an idea of how it would come across to the audience and how maybe we might actually be the same standard, if not better than some areas of their's," Ms Twite said.
The WTC will perform 12 shows of The Phantom of the Opera at West Gippsland Arts Centre from 27 June to 12 July.
To purchase tickets phone the box office on 5624 2456 or visit www.wgac.org.au