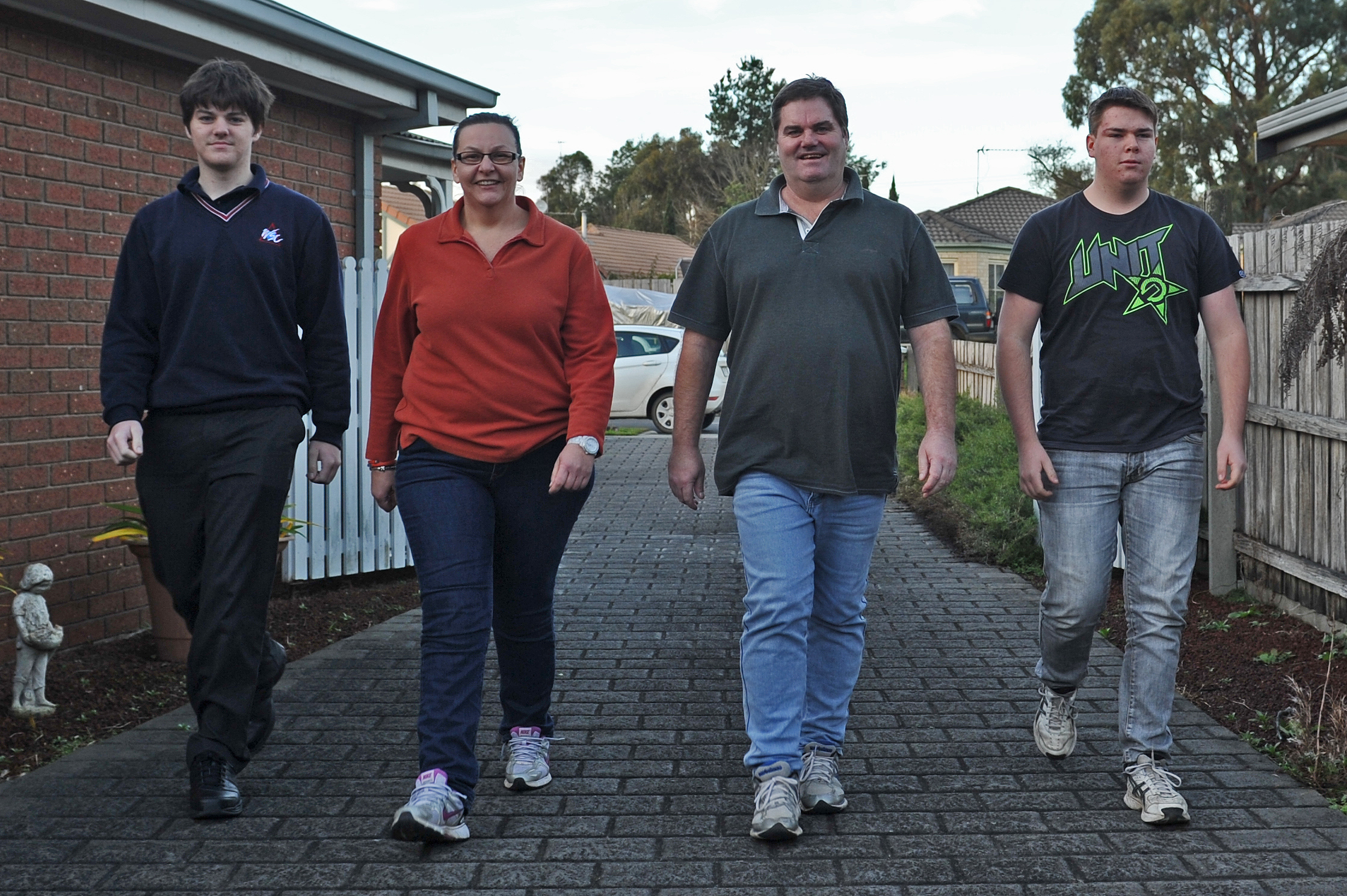 A NEWBOROUGH family is taking on an 1890-step challenge this weekend to encourage themselves to keep fit together.
David Warren, Nicole Selwood and their teenage sons Josh Warren and Bailey Fischer will take part in the Melbourne Cricket Ground's second annual Stadium Stomp this Sunday.
Participants climb up, down and around the stairs within the stadium bays, either completing the full course of level one and four totalling 7343 steps, or just level one, and finishing on the ground.
David said walking on the MCG ground was one of the things that attracted him to the event.
"We go to Hawthorn games. We've sat in the stands, but we've never walked on the ground," he said.
Nicole added the event's appeal was also as a family-friendly event.
"We thought we'd give it a go because it's the school holidays and it will get the kids out of the house and it's active," Nicole said.
"It's encouraging us as a family to all be involved in something.
"But I think we'll get left behind (by the boys). They'll leave us for dead."
David added he would be taking his time.
"I'll just be taking it slow and soaking up the atmosphere," he said.