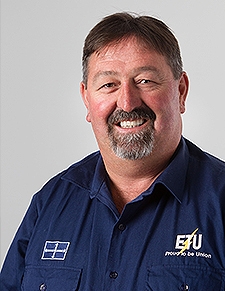 The Electrical Trades Union has accused Australian Paper of downplaying the role of poor design work in construction delays to its $90 million recycling plant at the Maryvale mill.
ETU Gippsland organiser Peter Mooney represents about 60 members of the contracting workforce on the build, and believes "inherent" design flaws were the root cause for the project's six-month delay.
Last week The Express reported the completion of construction had been pushed back six months to September, with recycling not due to begin on site until December.
Australian Paper human resources manager Mark Nelson said weather disruptions, industrial interruptions, worker productivity and "unforeseen complexities" were at the cause for the delay.
However, Mr Mooney said the plant's design had been constantly amended throughout the construction process, forcing contractors to improvise on the site.
"They've taken an old second hand plant from Fairfield which they are trying to upscale and put into a completely different configuration in a different environment," Mr Mooney said.
"They have blamed the weather, the unions and the workers, pretty much everything else other than the fact that this project has been poorly designed from the start; it's as simple as that.
"They had planned to put in about two kilometres worth of (electrical) cabling tray – but now they've found they have to put in about five kilometres of tray."
Mr Mooney said a raft of extra pumps had been installed which were not within original scoping plans, while the location of electrical switch rooms had been moved mid-project.
He said contractors had to renegotiate their contracts because of cost blow outs, citing major contractor BMC as having to rewrite its electrical contract.
"If they are going to have a go at our members then we are going to have a crack at management; don't sit there and blame this delay on the workers," Mr Mooney said.
The Express was unable to contact Mr Nelson for comment before going to print.