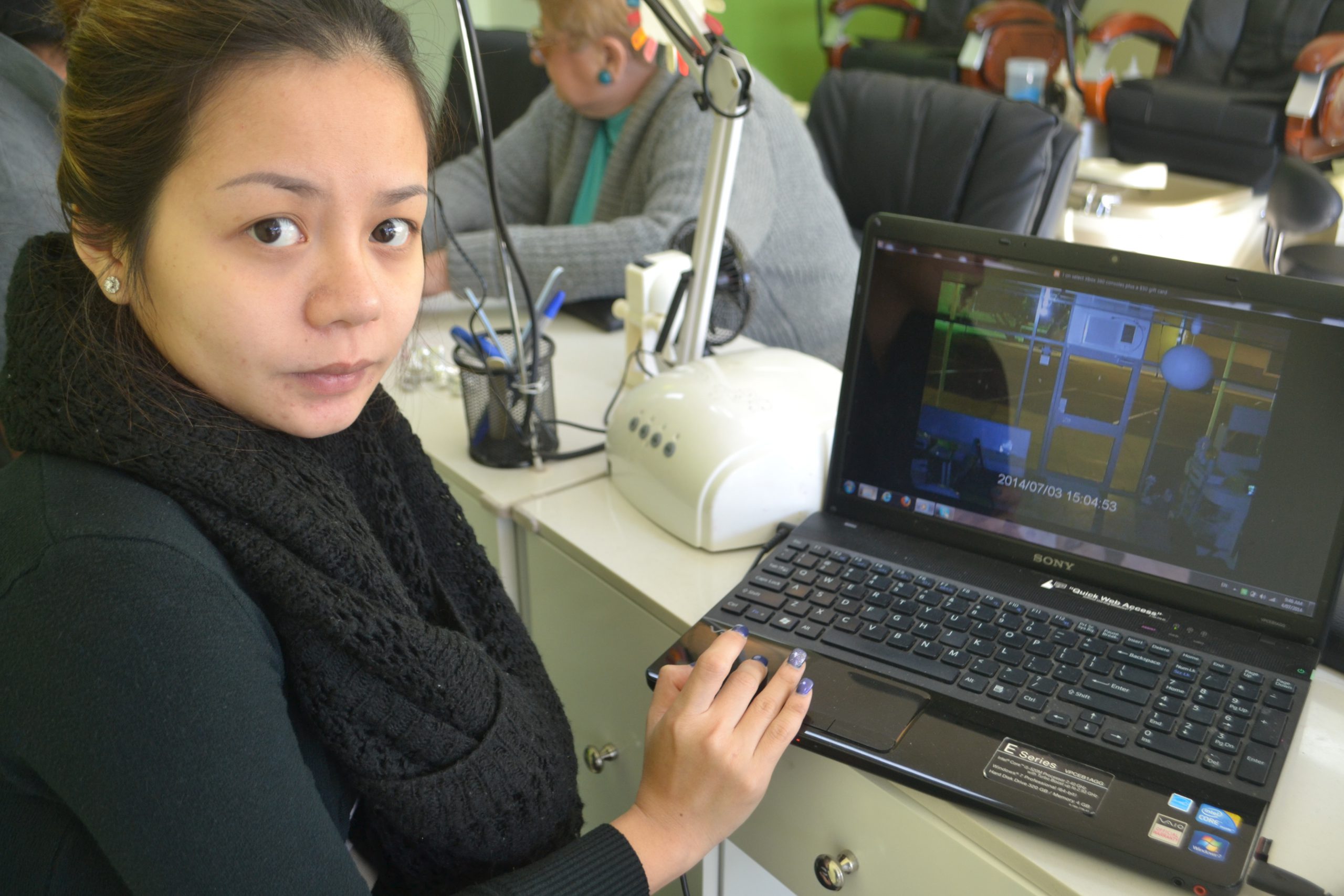 A MAN in a pink dressing gown has been caught on camera smashing the window of a Traralgon nail salon that has now fallen foul of vandalism for the fifth time.
The latest attack on the salon occurred at 3am on Friday and was captured on video surveillance footage, which was viewed by The Express.
The footage shows a car being parked outside the store, but then change its position and park across the road from the salon.
A man wearing a pink dressing gown then hops out and stands by the car for about a minute before running towards the shop and throwing six rocks at the salon's glass door, causing the pane to break.
Salon owners Kevin Phan and Linh Tran said they had been living in fear since the attacks began about a month ago.
"Every morning I come into this store scared, I can't sleep every single night," Ms Tran said.
"They're similar rocks to the first time they smashed the window.
The salon, which has been open for about a month, has had honey poured over its doorway, eggs thrown at the windows and the windows smashed by airborne objects three times.
The Express reported about the vandalism on Monday, 30 June, after the couple had contacted the newspaper in a bid to help prevent further damage to their salon.
However, the shop was targeted again four days after publication.
"I'm trying to let them know that that's enough, it's very childish" Ms Tran said.
"Why would you do that? We're in Australia… there are laws, you have to follow the laws."
If you have any information regarding these acts of vandalism, phone Traralgon police on 5174 0900.