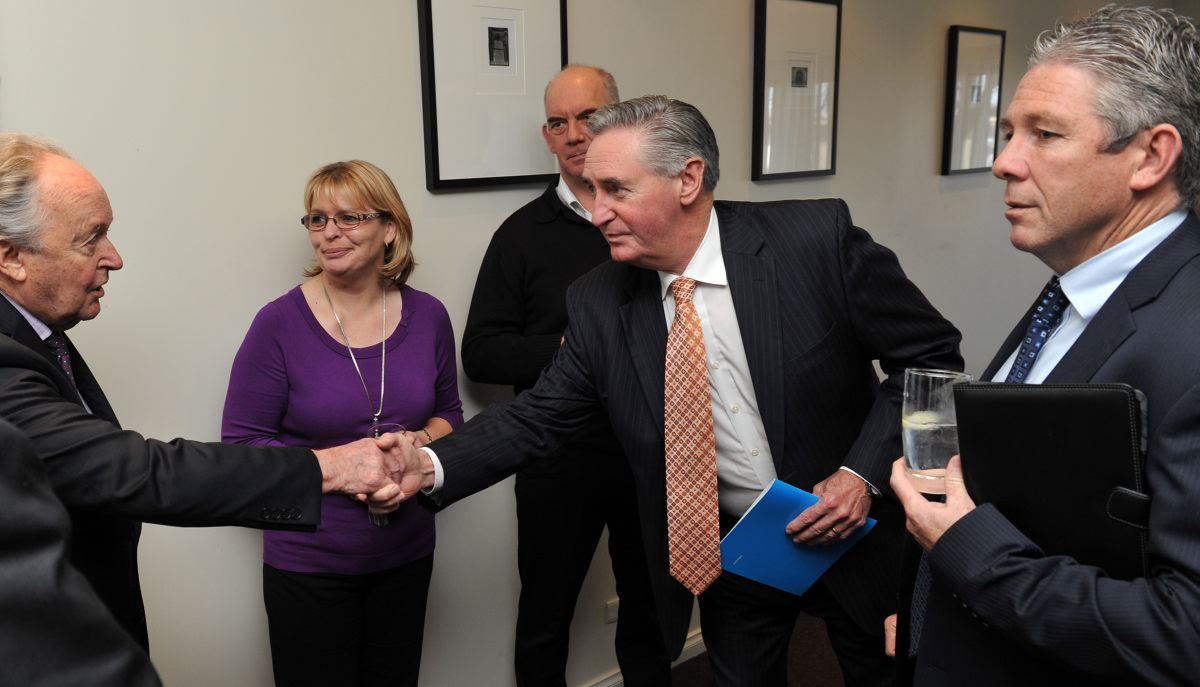 AN increase to the business payroll tax threshold is one of the best things an incoming State Government could do for employment prospects in the Latrobe Valley.

That was the position of the Victorian Employers' Chamber of Commerce and Industry chief executive Mark Stone, who was in the region to drum up support for a pre-election lobbying campaign.
Speaking to The Express shortly before a business luncheon held in Traralgon on Friday, Mr Stone said Victoria's low threshold was stopping Valley employers putting on extra workers.
"The very strong and constant advice we get back from businesses is that the threshold is a real impediment to employing an extra person," Mr Stone said.
According to VECCI's pre-election business agenda blueprint, Victorian businesses have the lowest payroll tax threshold of an Australian state, with businesses earning more than $550,000 forced to pay the 4.8 per cent payroll tax.
While South Australia faces a similar threshold, at $600,000, the next highest threshold is felt by Western Australian businesses, at $800,000.
"We are calling for a threshold shift from $550,000 to $850,000, meaning a small or medium business' payroll could increase $300,000 before they have to pay the 4.8 per cent, in which time they could easily employ another worker," Mr Stone said.
The last time Victoria's payroll tax threshold increased was in 2002, when it was raised from $515,000 per annum.
Mr Stone said the proposed increase would translate to a tax break for 40,000 Victorian businesses, all of which could potentially take on more staff.
"In that sense the payroll tax is very applicable to the Valley where employment is a crucial issue," he said.
Mr Stone said he has already lobbied Premier Denis Napthine and opposition leader Daniel Andrews, along with treasurers and senior party members on both side of politics, on the payroll issue.
"I can certainly say that both parties have been very interested in exploring this issue with us," Mr Stone said.
Mr Stone said local procurement would also play a large role in VECCI's lobbying campaign on behalf of job hungry areas like the Valley.
"We are asking for government to increase its commitment to include more local content in contracts; the State Government could buy a lot of goods and services in the Valley," he said.
"But some of those are purchased outside of the area.(The government) needs to make sure it's easier for local companies to put in for tender, because currently smaller firms don't get a look in because they don't have time to wade through hundred page documents," he said.
Mr Stone also flagged adequate training and skilling as another key lobbying push.
"Over the course of the next week we will be putting out a bulletin calling on local businesses to write to their local candidates to push some of the changes we are looking for," he said.