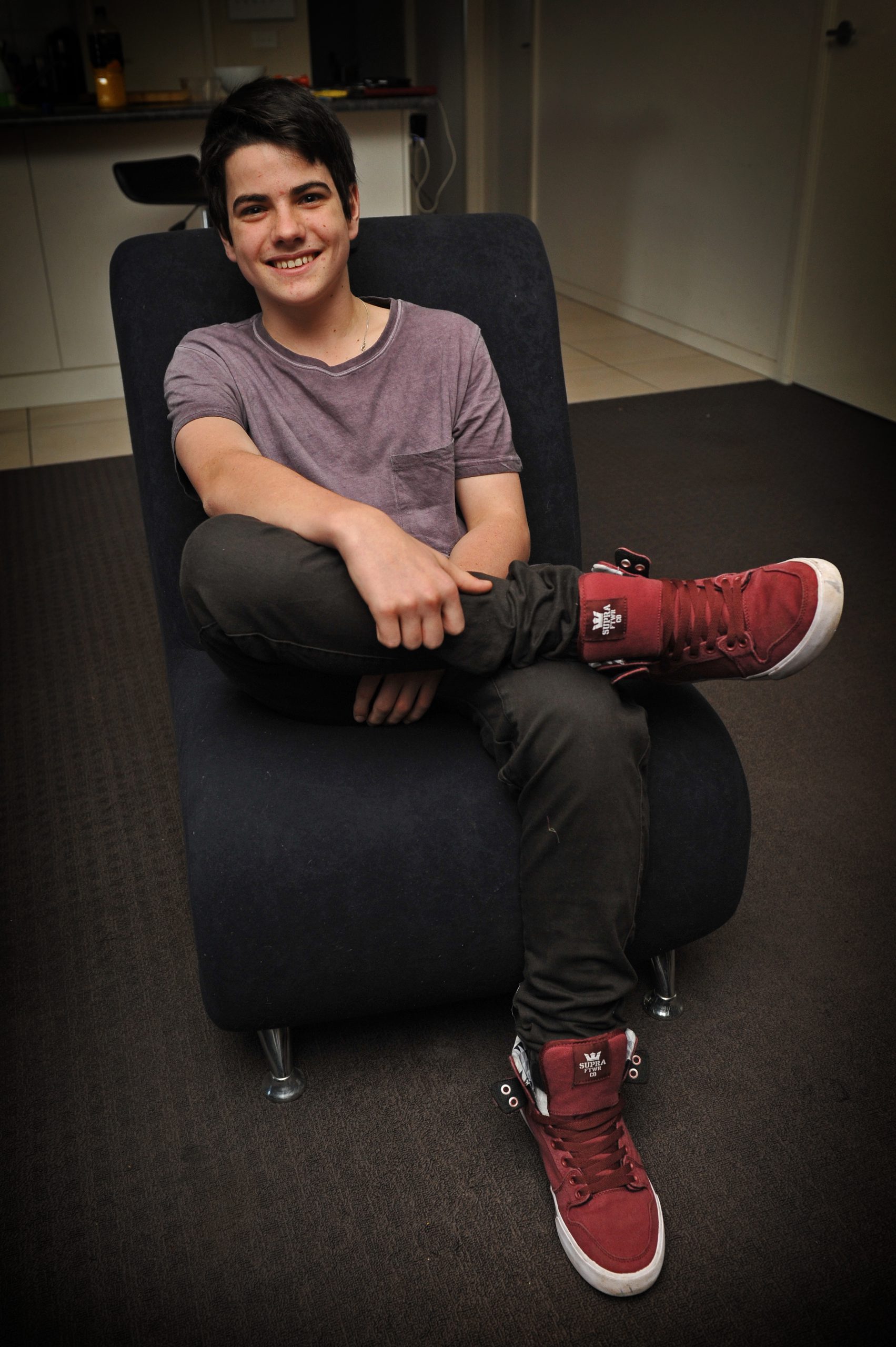 A TRARALGON teen with aspirations for the big screen is another step closer to his dream, landing a recurring role in prime-time television show Winners and Losers.
Fifteen year-old Traralgon College student Jacob Holt has been tasked with playing Corey Baxter, a teen who has been deserted by his mother.
"I've found it challenging because the character doesn't really care about anything, he mainly just cares about himself and his mum, but I'm not that kind of person," Jacob said.
"I find it difficult, but I've learnt how to act the part," Jacob said.
So far Jacob has appeared in four episodes of the Tuesday night show and will continue filming until November, travelling three to four times per week to Docklands Studios in Melbourne.
"I didn't expect it would be that tiring and exhausting. I thought it would be just acting, but it's kind of a hard thing," Jacob said.
"They can film two episodes in about two weeks, they start at 5am and finish at 6pm or 7.30pm."
Jacob began his acting career in stage shows with Latrobe Valley theatre companies in 2011 and made his first television series appearance in Never Tear Us Apart: The Untold Story of INXS earlier this year as young Jon Farriss.
After learning of his INXS assignment, Jacob mastered the drums within a few weeks.
Jacob's parents Tim and Mary said he had done the hard yards himself and had found his own agent through an audition process.
The young actor said he was surprised at how accommodating the cast and crew were upon his first visit to the studio.
"The cast are really nice. Some people say casts are all up themselves but they're not actually up themselves. When I first started they treated me like family so that was pretty cool," Jacob said.
While Jacob has taken a liking to the screen, he told The Express he still enjoyed performing in live shows where he could also sing and dance.
"The theatre I love because it's live and it's more singing and dancing, which I like," he said.
"I think it's because you have the audience out in front of you so if you muck up you can't retake it, you have to go on with it."
Balancing secondary school life and an acting career, Jacob said his friends were proud of his achievements.
"They've been calling me the character's name Corey and they're excited for me," Jacob said.