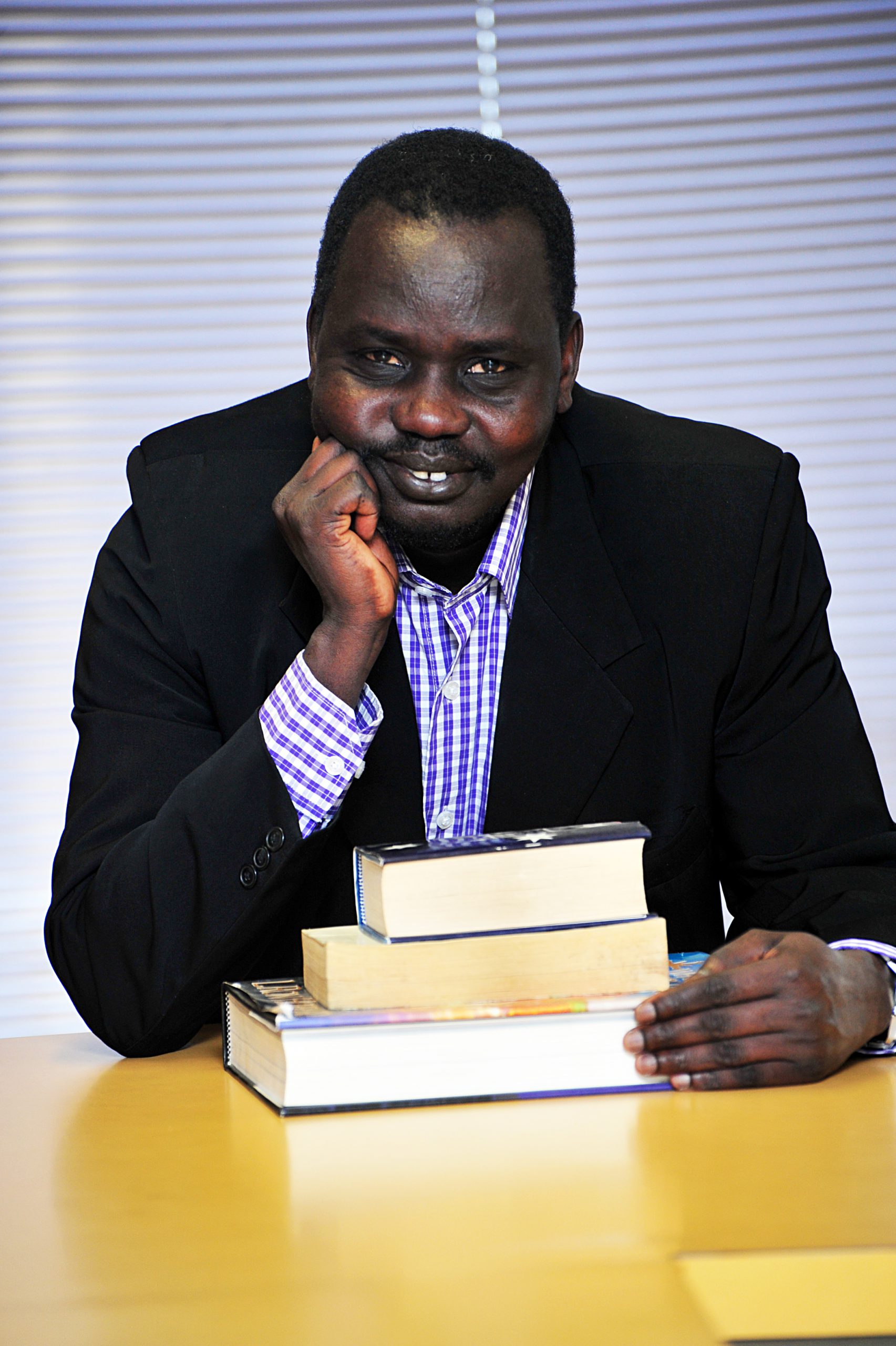 Abraham Malual wants to pay it forward.

A survivor of Sudan's most horrific period, when boys aged five to 12 years were killed to prevent their recruitment by the militia in the late 1980s, Mr Malual had faced man and nature's darkest side head on.
Mr Malual belonged to what is known as the Lost Boys of Sudan, where more than 20,000 young boys from south Sudanese communities walked naked for three months in the jungle enduring wild weather and animal attacks to make it to a refugee camp in Ethiopia.
"We walked for three months without having any water or food or clothes. We left home with nothing," recalled the 39 year-old father of four.
Together with his two brothers and a dozen friends and relatives, Mr Malual trekked the jungle, surviving on leaves and fruits.
They created fire using tree branches to break the winter chill.
"Wild animals killed some of the boys and some died of hunger; they couldn't get up and walk," Mr Malual said.
He contracted diarrhoea on the way and thought he would not make it at times.
"My friends encouraged me to keep on walking," he said.
"You struggle with the disease until it's gone."
The boys reached Ethiopia in November 1987, but their struggle did not stop then, with an epidemic of measles and whooping cough killing some of the boys, including Mr Malual's friends.
After three years in Ethiopia, war broke out and the Sudanese boys again found themselves literally running for safety.
Mr Malual eventually ended up in a Kenyan refugee camp where he was introduced to education for the first time and learned to read and write in English at the age of 17.
He arrived in Australia in 2006 as a refugee, first living in Melbourne before making the move from the city to Traralgon six years ago.
Coming from a war-torn society, Mr Malual said he made a lot of adjustments living in a city like Melbourne.
"I was overwhelmed by the living conditions. I was also confused because everything was new to me," he said.
He decided to further his education and took up a diploma course in community services to help others like him who were beginning a new life in Australia.
In October this year Mr Malual will graduate with a degree in community welfare and counselling from Monash University.
"My learning will not only benefit myself. The new arrivals will also benefit from my skills," Mr Malual, who is establishing a multicultural parenting training for the Gippsland Multicultural Services after his graduation, said.
He said education changed his life and he wanted to pass this life lesson on to everyone.
"I feel empowered. When I came to this beautiful country I decided to make a difference regardless of the difficulties, because compared to where I came from there's nothing more difficult than what I had endured in the past," he said.