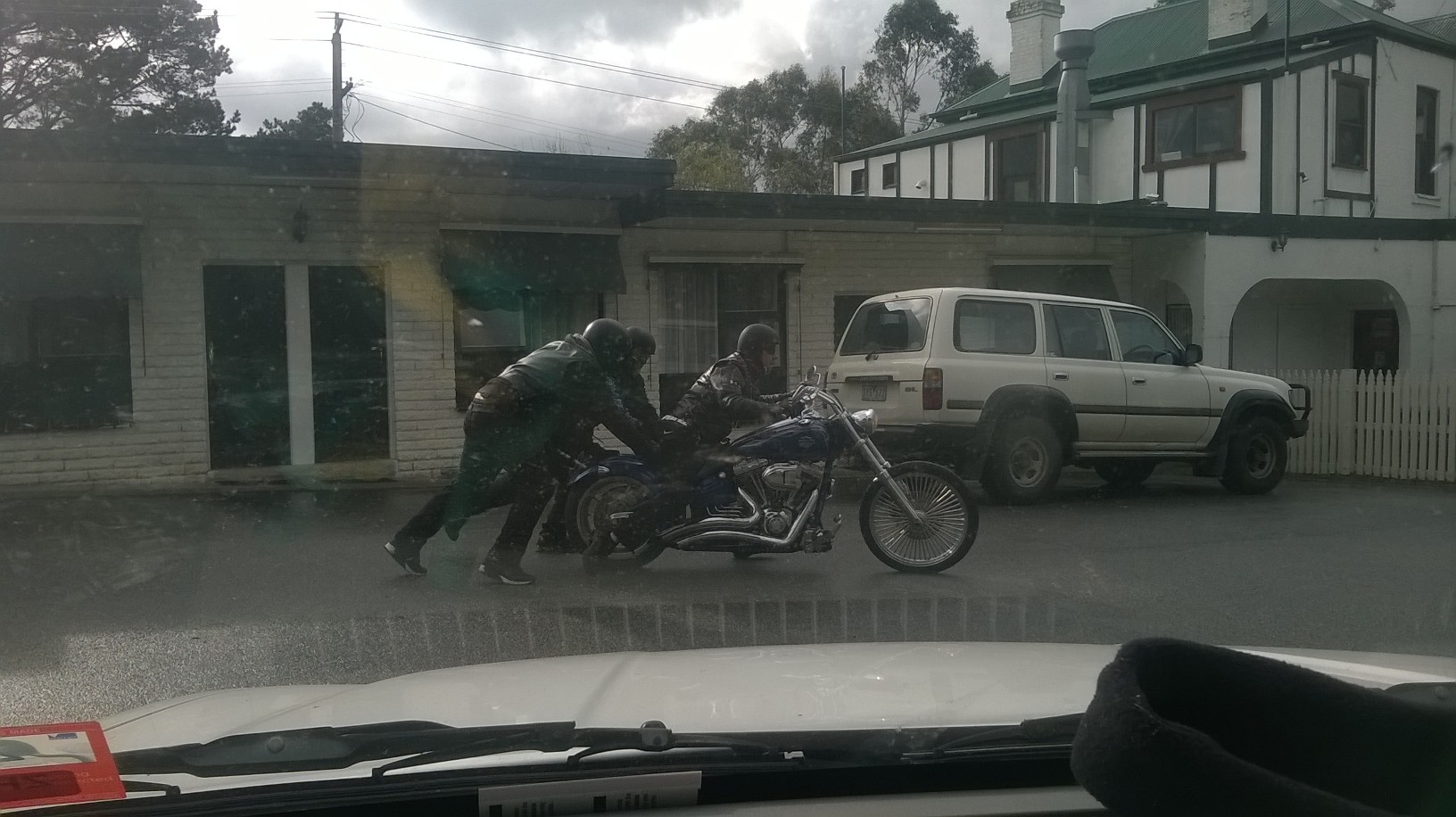 The tough-as-nails demeanour of these Rebels bikies was delegated to sidecar position in Drouin recently, when this attempt to push-start a Harley went hilariously wrong.
After roaring in for a late Saturday morning pit-stop at Drouin's Robin Hood Hotel, where they mingled and hydrated exclusively among themselves, these Rebels were soon gearing back up to continue their 'run'.
With the rest of the gang in audience, the three bikers pictured worked their way up the hotel's slanted car park, before a quick u-turn and downhill sprint to bring the troubled Hog back to rumbling life.
A good 20 metres later, momentum was gaining, however quick on their feet these road warriors were not.
(An eyeful of plumber's crack only added to the spectacle)
In a cartoonish turn of events, which involved an attempted position swap, not one, but two Rebels bikers hit the asphalt in quick succession.
The not-so-graceful push-start attempt was met with raucous applause and belly-rolling laughs from their leather-clad comrades.
Meanwhile this reporter was quietly cursing the incident was not captured on video.
An internet viral sensation would have been assured…