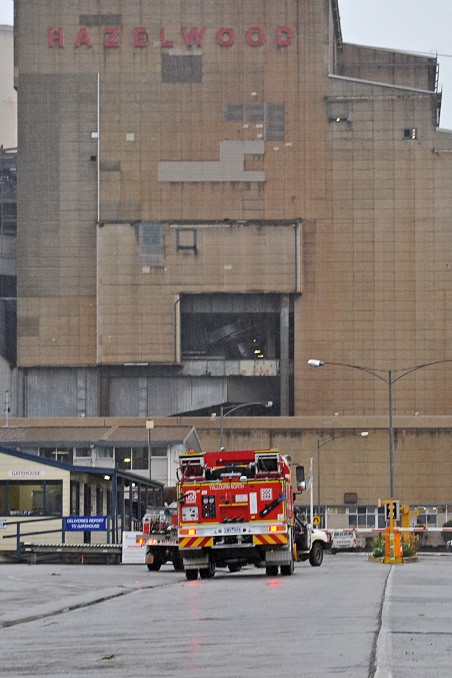 CFA firefighters and GDF SUEZ crews have contained a spot fire in the eastern batters of the Hazelwood open-cut mine.

Morwell Fire Brigade operations officer Shane Mynard said the small fire, about 50 metres in length, was responded to by CFA and GDF SEUZ crews about 2.30pm today, but was quickly extinguished.
Mr Mynard said the current wind conditions had caused a hot spot to flare up, but was contained within the hour.
"GDF SUEZ had the sprinklers on, but this couldn't have been prevented," Mr Mynard said.
"Everything possible was done to ensure none of this would happen.
"With wind conditions, there's not much they could have done."
CFA have also responded to a fire in the yard outside the Morwell Energy Brix factory.
Morwell Fire Brigade operations officer Peter Barr said briquettes were found smouldering outside in the factory yard.
"The wind got onto them… the broken pieces and chips, where they break and pile them up. It flared up outside in the yard," Mr Barr said.
CFA and GDF SUEZ crews will monitor the fire in the mine overnight.