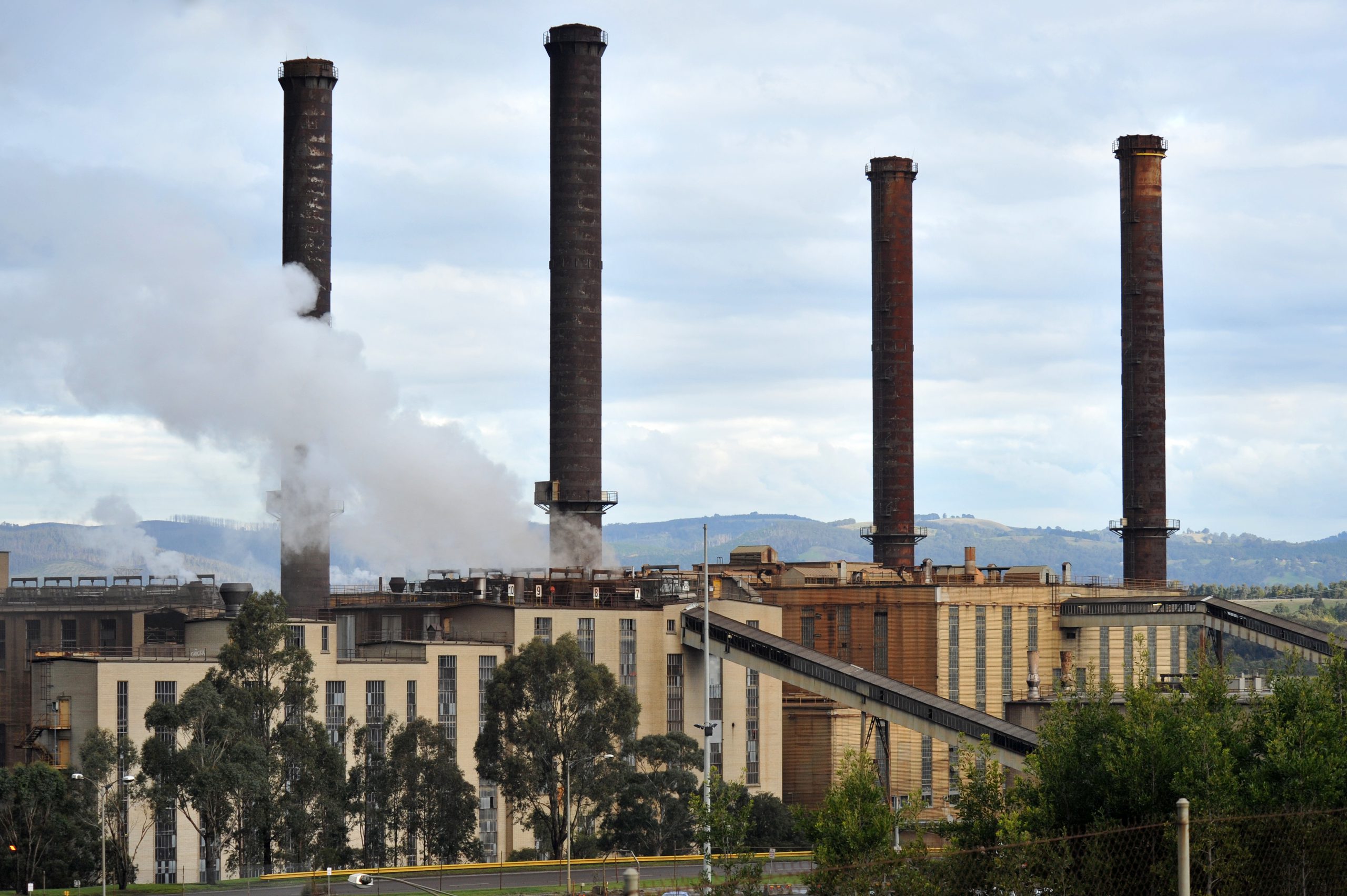 The owner of Morwell's terminal Energy Brix power station, HRL, received almost $50 million worth of taxpayer assistance over the past two financial years – for carbon emissions it never actually produced.
An analysis by The Express of the 195 megawatt station's generation output and Federal Government carbon tax compensation payments, awarded to Latrobe Valley power stations to assist in their economic transition to carbon pricing, has revealed HRL was over-compensated by up to $49.6 million.
HRL's colossal handout was administered through one of the most controversial components of the former Labor government's Clean Energy Act, the $5.5 billion Energy Security Fund, terminated last month in the Abbott Government's carbon tax repeal.
Awarding the 'transitional assistance' to generators proportionate to historical generation (calculated from the average annual output from the 2008/09 to 2010/11 period) Valley-based generators received about $2 billion in advanced cash payments and free carbon permits in the 2012/13 and 2013/14 financial years.
According to the Australian Energy Market Operator, Energy Brix produced an annual average of 1251 gigawatt-hours over the compensation calculation period, attracting an up-front cash payment of $27.7 million for 2012/13.
However at the commencement of the 2012/13 financial year and the onset of the carbon tax, generation at the Morwell plant dropped dramatically, producing only 156 GWh as the station's primary role switched from power, to supplying steam to its neighbouring briquette factory.
Then in the 2013/14 financial year, HRL received an allocation of 1.15 million free carbon units (worth a potential $27.9 million) as annual output dropped even further to 105 GWh – 8.4 per cent of the historic generational average used to calculate the compensation.
According to a spokesperson for Federal Environment Minister Greg Hunt, Energy Brix power station's carbon tax liability for the two year period came in at $7.2 million.
Using a compensation formula within the Clean Energy Act, Carbon and Energy Markets director Bruce Mountain said HRL's transitional assistance, proportionate to actual generation, should have totalled $3.6 million in 2012/13 and $2.4 million in 2013/14 – $49.6 million less than the actual $55.62 million awarded.
Under ESF legislation, HRL could have sold the tranche of unused permits back to the government at a slightly discounted price from September 2013, or cashed them in for their full potential value after June 15, 2014.
The staggering over-payments came in addition to a separate $50 million Federal Government grant awarded to the company in July 2012, after HRL warned the onset of the carbon tax would shut the entire business down.
In May 2012, Tony Ferguson, a general manager of HRL arm Industrial Energy, had publicly argued the pending $27.7 million cash compensation payment would not be enough to sustain briquette manufacturing in a "business as usual" scenario.
The ultimately successful lobbying pitch by Mr Ferguson (which resulted in the $50 million 'Briquette Restructuring Package') was seized upon by the Liberal's then-Shadow Industry Minister Sophie Mirabella, who claimed his statement was further evidence the "toxic (carbon) tax will inflict a green tidal wave of job losses across the country."
However on 29 July this year, 15 days after the repeal of the carbon tax, HRL announced it was closing the power station and associated briquette factory, blaming loss of briquette customers and lowering demands for electricity.
Despite receiving more than $100 million in Federal Government carbon tax-related payouts, while having only suffered a $7.2 million carbon tax liability, HRL has remained silent on the issue.
"Taxpayers should question where this money went to given that it did not save HRL from closure," Minister Hunt's spokesperson said.
The revelation of HRL's colossal over-compensation adds to a string of damaging attacks on the transitional assistance package, criticised as a major failure of public policy by the Coalition and the environmental movement.
Despite its staunch criticism in opposition, the Coalition repeatedly rejected any prospect of reclaiming the generator compensation payments, opting instead to repeal the carbon tax, along with transitional assistance, as quickly as possible.
A 2013 report authored by Mr Mountain found the Valley's power generators had been able to pass on all their extra carbon price costs, converting the entirety of the first round of advanced cash payments into windfall profits.
However the report's findings were criticised at the time by Yallourn power station owner operator EnergyAustralia and the Energy Supply Association of Australia, claiming the study's findings failed to take into account the impact the carbon price had on the station's asset value.
With the carbon tax now lifted, and generator compensation payments unlikely to return to the public purse, industry observers will be keen to see the subsequent impact on power station asset values.
Upon learning of HRL's potential $49.6 million overpayment, Mr Mountain described it as policy failure of "extreme public interest".
"This (overpayment) would surely not have been in mind or in line with what the government intended; it seems appropriate that an inquiry into this might be suitable, as something really needs to be done to rectify this," Mr Mountain said.
However Environment Victoria chief executive Mark Wakeham – a long-standing critic of transitional assistance – said he was not surprised HRL had "coffered almost all" the compensation money.
"The compensation payments were always poorly designed and a failure of public policy; even before these developments it was always the concern generators would pocket them as windfall gains," Mr Wakeham said.
"If the Coalition (Government) is making sure consumers aren't left out of pocket with the repeal of the carbon price, they should be looking at how the taxpayer has lost out from these compensation payments."
"From an emissions perspective (HRL's low electricity output) was a good thing, but they were very clearly over-compensated and that's only further demonstrated by the fact they are closing the power station even without a carbon price."