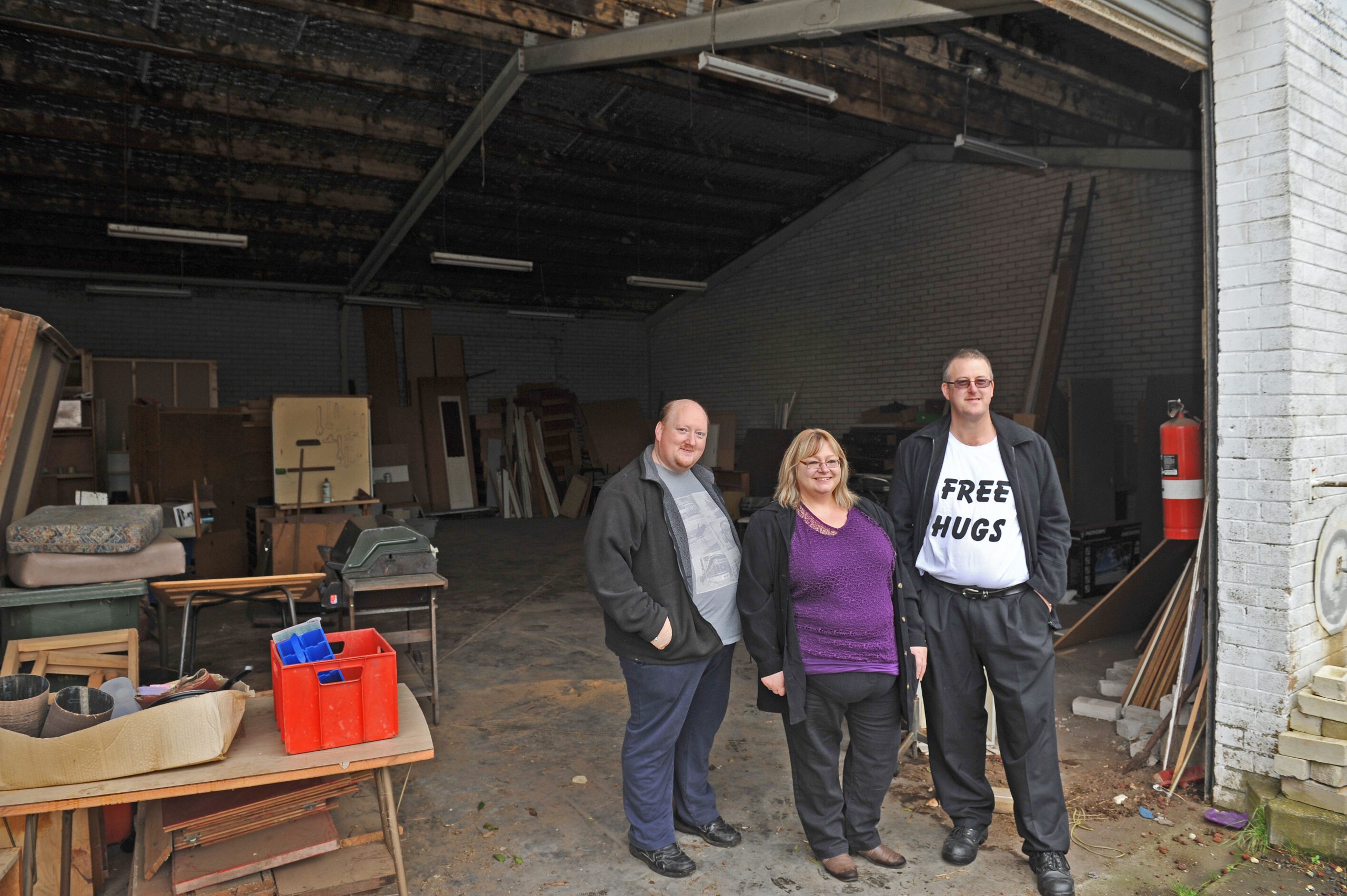 A MORWELL woman has offered up warehouse space to be used as a 'free store' and base for a community group to support projects in the Latrobe Valley.
Formed in the past few months with David and Debbie Hollis, who have been running free stores across Gippsland for two years, the Latrobe Valley Support Network aims to expand its work and provide a community space.
Free stores are generally stalls set up in community spaces with second-hand goods on offer.
Eleanor Longo donated the use of a warehouse in Ellen Street, Morwell with surrounding land to the group for six months with leasing arrangements to follow.
"It's something we've dreamed about for a while since we were involved in Voices of the Valley," Mr Hollis said.
"The free store already runs, but this will be an extension of that and… we'll have a permanent site for a free store."
In addition to free use of the building, the group has been told the array of items left on the premises is theirs to sell in order to get the building to a useable state.
Former Voices of the Valley president Simon Ellis is also lending support, with ideas about counselling services in times of community trauma.
"We want to have this ready and at least started within about eight week,' Mr Ellis said.
"Everything in here we want to put to the use of upgrading the building, putting in an extra floor, there's currently no water on this side of the building as well."
With projects like a community garden, a farmer's market and other services in mind, the group hopes to make good use of the space.
"We've got a public meeting here on Thursday, so anyone who's interested or wants to be a part of it can come and have a say on what we do here," Mr Ellis said.
"We noticed when the fire happened that the community had to help themselves so we thought why don't we create a support network in the Valley."
A meeting will be held at the space on Thursday, 14 August from 3.30pm to 5.30pm at 12-16 Ellen Street, Morwell for the community discuss their ideas for the space.