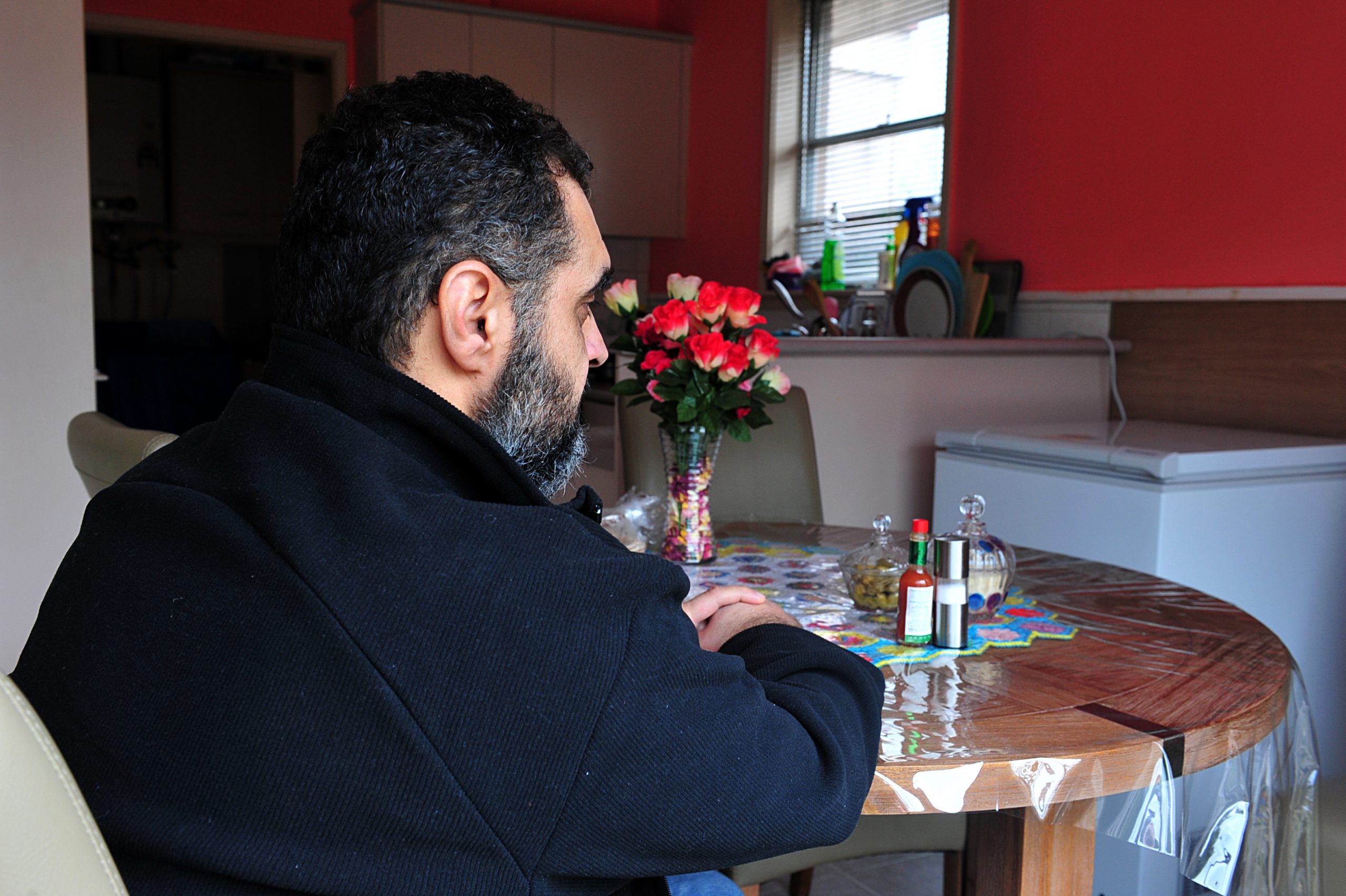 Omar* sometimes stops himself from picking up his mobile phone when it starts ringing.
Six years ago the Latrobe Valley resident was on the phone with his brother, who was living in Iraq, when the latter was taken by a group of Shia men. He was later killed and his body dumped at the mosque where he had worked as an imam.
"He was talking to me and asking me how to take photos because he had a newborn baby (and then) I thought the line was disconnected," Omar said.

Omar said his mother chased the gunmen and threw stones at them to defend her son, unaware she was being shot at.
The militias then told Omar's parents to leave Iraq or they too would be killed.
He said the men even wrote a sign and placed it in front of the family's Basra house threatening anyone who would rent or buy the property.
"This story's happening everyday to different families," Omar said, who belongs to Iraq's Sunni sect.
He said the Sunnis and Shias have clashed for centuries over religious and political differences.
Omar said his brother's death still haunted him and his mother broke down whenever she remembered how he died.
"I feel guilty that I was not able to help him. But living with this feeling won't get me anywhere," he said.
Fearing other members of his family might be targeted again by the militias, Omar helped his parents and his youngest brother move to Gippsland.
Two other siblings have applied for asylum in Sweden and in the United States.
However, Omar said he has eight other relatives currently jailed in Iraqi prisons.
"We don't know why they are there, for what charges or if they are still alive," he said.
Omar said Shias have targeted Sunnis since the death of former Iraqi president Saddam Hussein.
The former dictator was a Sunni and, according to Omar, Shias believe all Sunnis should be annihilated.
He said Sunnis were shot point blank and women were being jailed and raped, while bodies of victims were left on streets with snipers ordered to shoot anyone who came to retrieve the deceased.
Omar said some Sunnis have resorted to faking their identifications to associate them with the Shia sect for fear of their lives.
"Iraq has become the most dangerous place on earth," the 44 year-old said, who is currently undertaking a social science course at Monash University.
Omar said he had shied away from watching any news of Iraq because it was causing him many sleeplessness nights.
His Iraqi wife, who just joined him in March, was also worried about her family in Baghdad.
"I can't pick up the phone sometimes because I'm afraid that something bad has happened to my relatives again," he said.
Omar said sometimes the animosity between Shias and Sunnis went beyond Iraq.

In 2012 Omar said he had received a call from some Shia friends living in Australia who threatened him.
"I don't understand. We used to hangout together. I don't know why they threatened me," he said.
Omar said he felt lucky that his parents and all his siblings were now out of Iraq.
However, he was worried about his uncles and cousins who remain in the war-torn country.
"I feel safer here in Australia. The people are very friendly and supportive," he said.
"We can also pray here, unlike in Iraq, because they have locked all the Sunni's mosques," he said.
*Omar's real name has been withheld for fears of his and his family's safety.