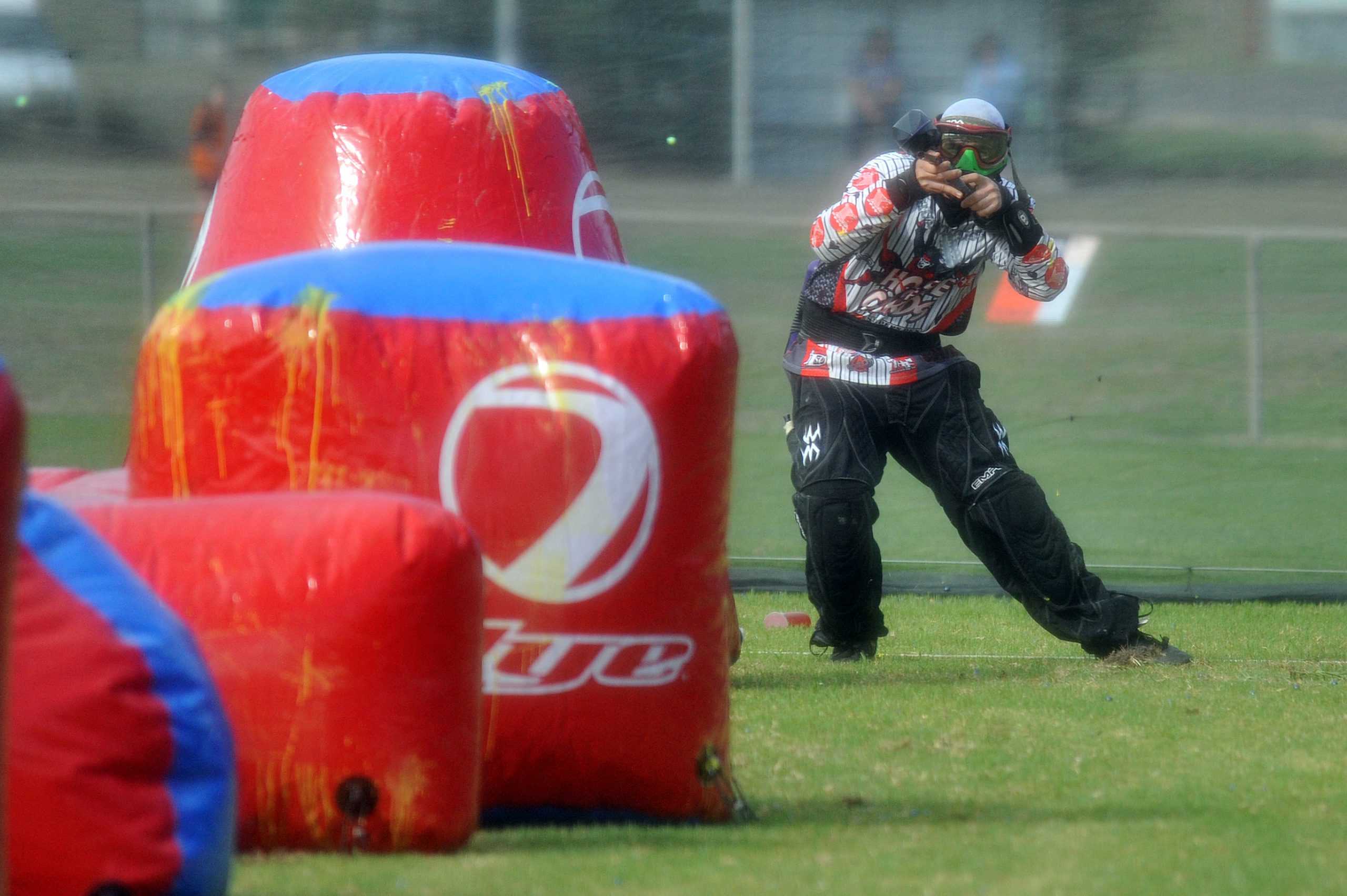 A push to reduce the legal paintball age to 16 years in Victoria has been welcomed by the local fraternity of pellet paladins.
The bill before State Parliament proposes amendments to the Firearms Act 1996, including reducing the minimum age for participation in paintball activities from 18 to 16 years old.
Newborough-based Adrenalin Paintball Club president Richard Cameron said this would bring Victoria's laws in line with, or closer to, other states' minimum age.
"The ages around Australia are not consistent. In New South Wales and Australian Capital Territory it's 16 to play, in Queensland it's 15… in Western Australia it's 12 and South Australia it's 10 (years old)," Mr Cameron said.
"Other states recognise that (the sport) is not a danger to youth."
Mr Cameron said he and leaders in paintball across Victoria had been calling for the state's laws to address this "unfair disparity" for more than three years and were hopeful the bill would pass.
The avid paintballer said the law change would not only increase participation and be a boost to the industry, but also allow current under-age players to compete in their own state.
"There was a time when two of the top three (national) paintballers were Victorians under the age of 18 who couldn't play in their own state," Mr Cameron said.
He added the Victorian age limit seemed to make even less sense when compared to the junior firearm licence, which allowed 12 year-olds to use a gun at a shooting range with supervision.
"But you can't have people younger than 18 play with a toy, we don't understand that," Mr Cameron said.
He said tournament competition, which differed from recreational play, was a game of strategy that anyone could enjoy.
"Strategy is the biggest part of a paintball game; a lot of the ability to win happens above your shoulders,"
"There's no restrictions. Anyone, male or female, short or tall, skinny or fat, young or old, can play."
Mr Cameron said it also offered a healthy outlet for young people seeking an adrenalin rush because it was delivered in a safe environment.