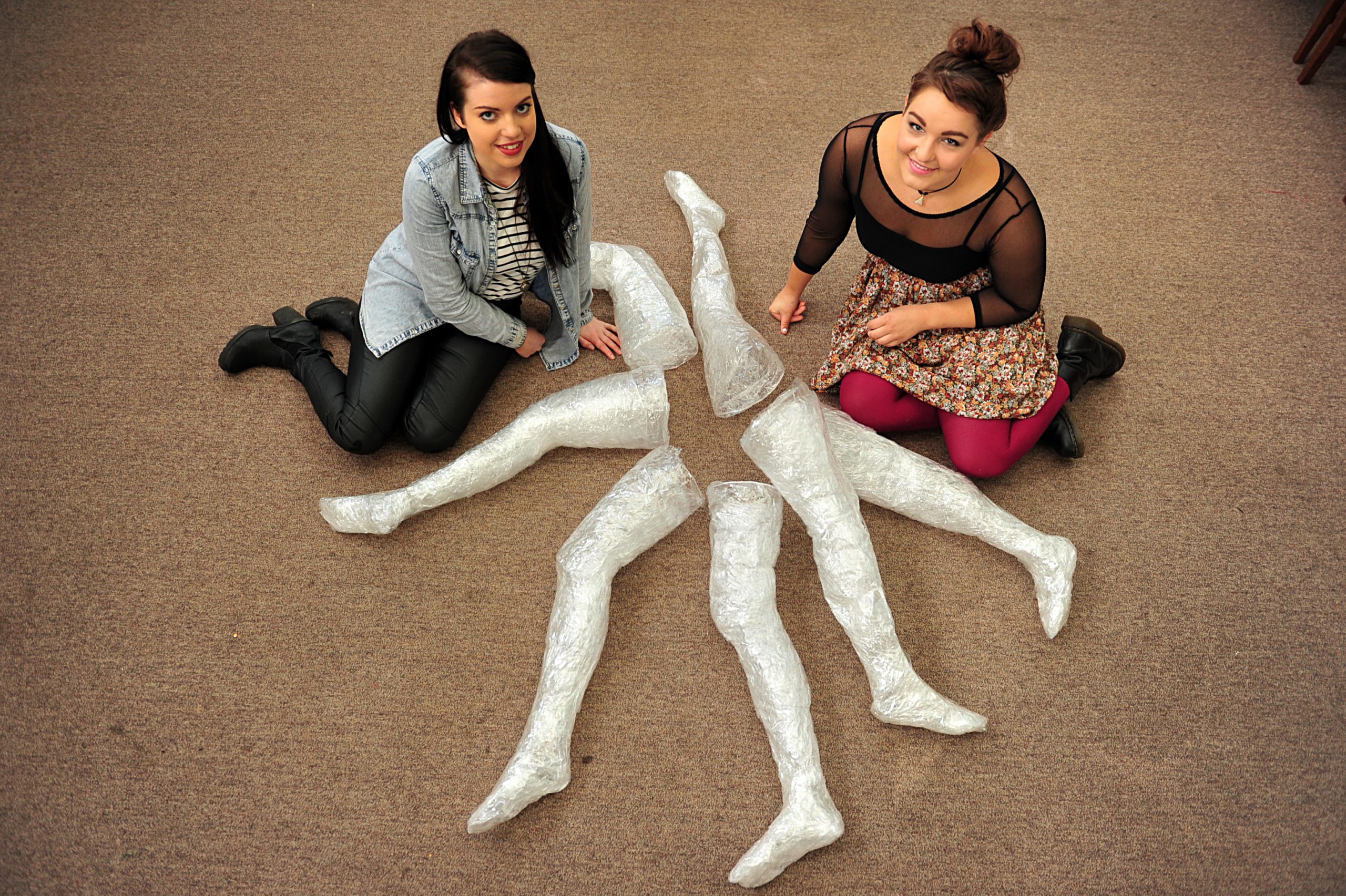 THE disused 19th century Traralgon Court House is set to host something more than realistic oil paintings with two contemporary artists determined to "stir up a raucous".
Federation University Visual and Media Arts students Olivia King and Melissa Brennan are set to launch their project 'This Space' – as a part of the 'ReActivate Latrobe' initiative that aims to fill empty or redundant spaces with incubator businesses.
On Wednesday, the 19 and 20 year-old Boolarra residents were busy filling the heritage listed building with installation art, including a zorb-like chandelier made out of plastic-wrap legs, video projections and string zigzagging across the corridor.
The launch of the exhibition on Friday night is already expected to draw 100 people.
"It's two polar opposites, total contemporary installation art and a heritage listed building that's used for church groups," Ms Brennan said.
"It's a little bit confronting for people who are from older generations, who come in and say, 'Where are the paintings?' I like that, that's what we're trying to do, push the boundaries and stir up a raucous."
The two artists will occupy the Court House for the next six weeks, before relocating to a yet-to-be confirmed permanent location in Morwell's central business district.
The aim is to incorporate elements of the traditional publically-funded galleries, but operate first and foremost as an artistic collective with working studios.
The girls also hope to provide local and emerging artists a place to develop their artistic endeavours and network.
Ms Brennan said they want to bridge the gap between community art and more exclusive art around the Latrobe Valley.
"We haven't got the space yet, it's still under negotiation, but it will be a free space for about a year in which we can occupy and it will run as a gallery, but also a working artist-run space, with workshops, reading groups…," she said.
"The general public prefer community based-art, but we know there are people out there that want to do more edgy, contemporary, conceptual or controversial work, but there's no place for them to do that." .
ReActivate Latrobe director Rosalea Monacella said the pilot project demonstrated the capacity for ideas to be generated and executed.
"They're young and ambitious and a number of us are keen to support them. Let alone being creative, they're creating a platform that you often see in other city centres, but not necessarily in a regional centre," Ms Monacella said.