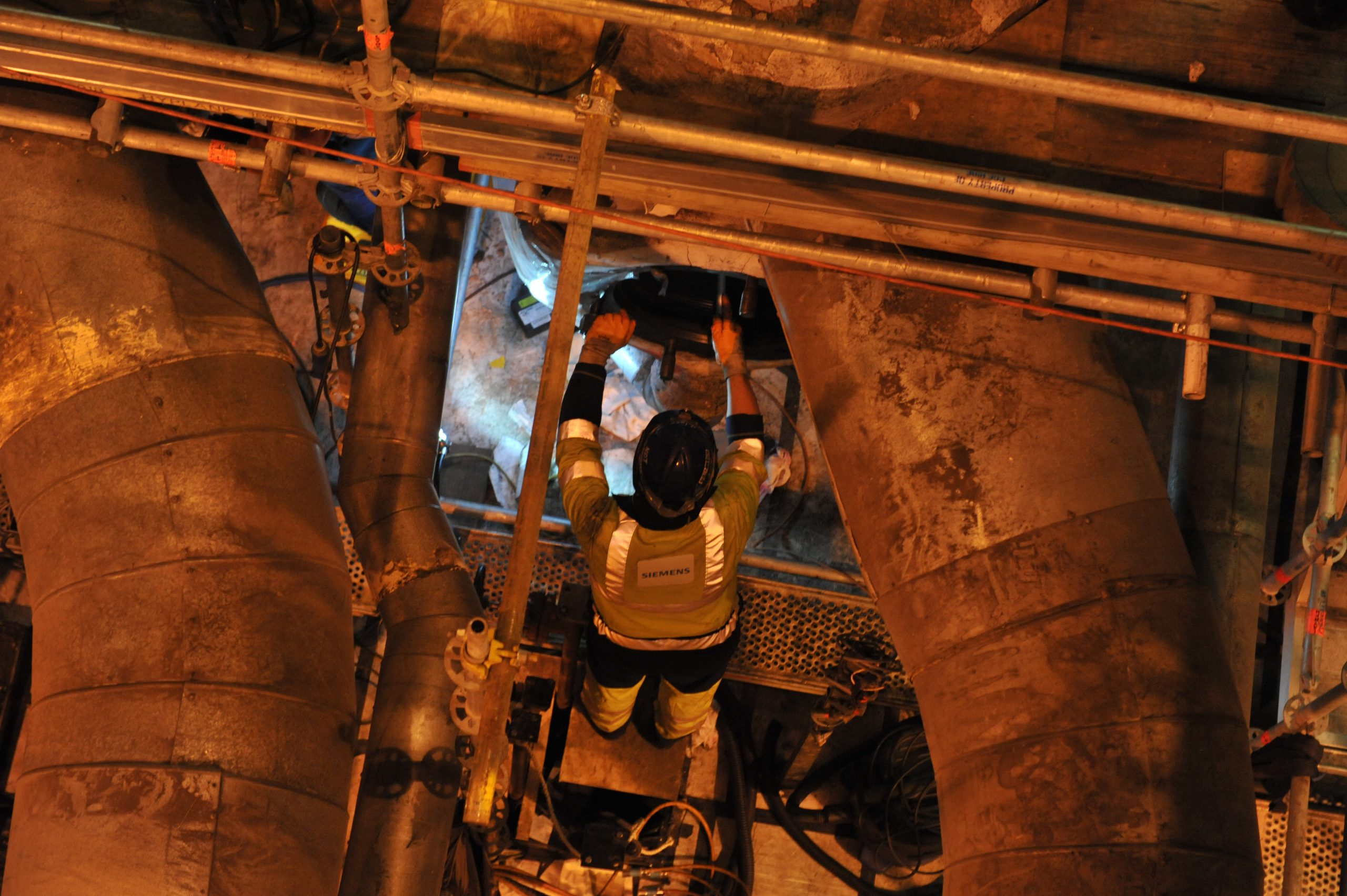 A colossal $60 million upgrade to an AGL Loy Yang generation unit is in full swing, with more than 900 personnel expected to be engaged in the overhaul.
The 55-day shut, currently mid-way, will see Unit Four's ageing analogue control system upgraded to digital, a process which will have AGL employees and contractors rack up 300,000 man hours on site.
AGL group general manager merchant energy Anthony Fowler said the Unit Four upgrade would mark the completion of a seven-year project which had seen the digital conversion of all AGL Loy Yang's units control systems.
"As an example of the benefits of this project, since Unit Two converted it has recorded the longest continuous run for any Loy Yang unit since being built," Mr Fowler said.
"This translates to more reliable baseload electricity for Victorians."
Three of AGL Loy Yang's units have already converted to the new control system.
Meanwhile AGL Loy Yang head of generation John Stewart said the station worked closely with key partners Lend Lease, Siemens and Yokogawa during outages as well as numerous other second tier contractors.
"The Unit Four major outage is the third of five major outages scheduled for AGL Loy Yang's generating units across a five-year period, from 2012 until 2017, with a total expenditure of more than $160 million," Mr Stewart said.
The upgrade will also see the installation of structural support for the boiler gas outlet duct, inspection of the generation rotor and the low pressure turbine rotors and the replacement of a circuit breaker.
Work on the unit began on 29 August, when it was desynchronised from the electricity grid, and the project is scheduled for completion in late October.
Mr Fowler said the project was expected to inject $25 million into the local economy.
Meanwhile, a 'safety awareness' scheme being conducted in conjunction with the project will see $45,000 donated to community groups if project safety standards are met.