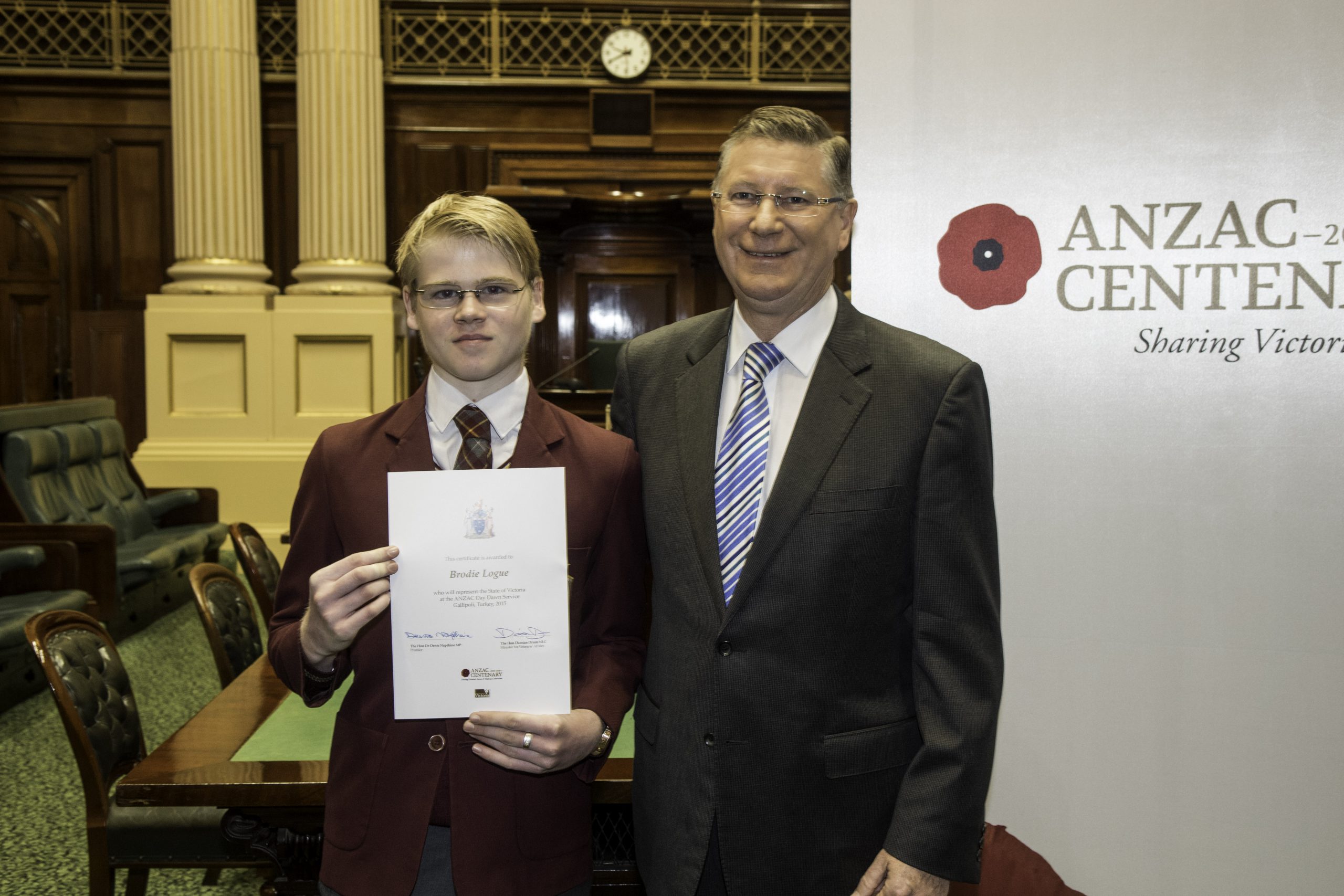 A 15 year-old Morwell boy has been selected as one of 80 students from across Victoria to attend the 2015 Anzac Day Gallipoli commemorative tour.
Flinders Christian Community College's Brodie Logue is the sole Latrobe Valley student selected to attend the service, which is expected to attract 15,000 people.
"When I found out I was so excited. I was shaking with excitement," Brodie said
Brodie said he had to write an application letter explaining why he wanted to go to Gallipoli, the significance of the 100th centenary and his school and community service achievements.
"The reason I wanted to go to Gallipoli is because I'm very passionate about people who are serving to make life better for other people, and that's exactly what the Anzacs did," Brodie said.
"They went to war and they fought for the future of their nation."
Brodie believed he was selected based on his community achievements as the deputy mayor of the Latrobe City Youth Council, his fundraising efforts for Berry Street and as a Morwell Mine Fire Community Recovery Committee member.
He said this included advocating for a long-term health study, initiating discussions with the Latrobe Regional Hospital chairperson and a Victorian Department of Health representative.
Brodie's grandmother, Dianne, who drove her grandson to Parliament House in Melbourne to receive his certificate, said she was extremely proud.
"He would be one of the younger applicants because it goes up to year 12 and Brodie is only in year 9," Dianne said.
"He's always liked helping people his whole life."
Premier Denis Napthine presented the 80 students and 14 teacher chaperones with certificates at Parliament House on 10 September.
Dr Napthine said the service would mark the 100th anniversary of the landing of Australian and New Zealand troops at Anzac Cove on April 25 in 1915, and would be an incredible experience for the group.
"We are proud to offer these deserving students and chaperones the opportunity to spend five days in Turkey representing Victoria, including at the historic Anzac Day service at Gallipoli," Dr Napthine said.