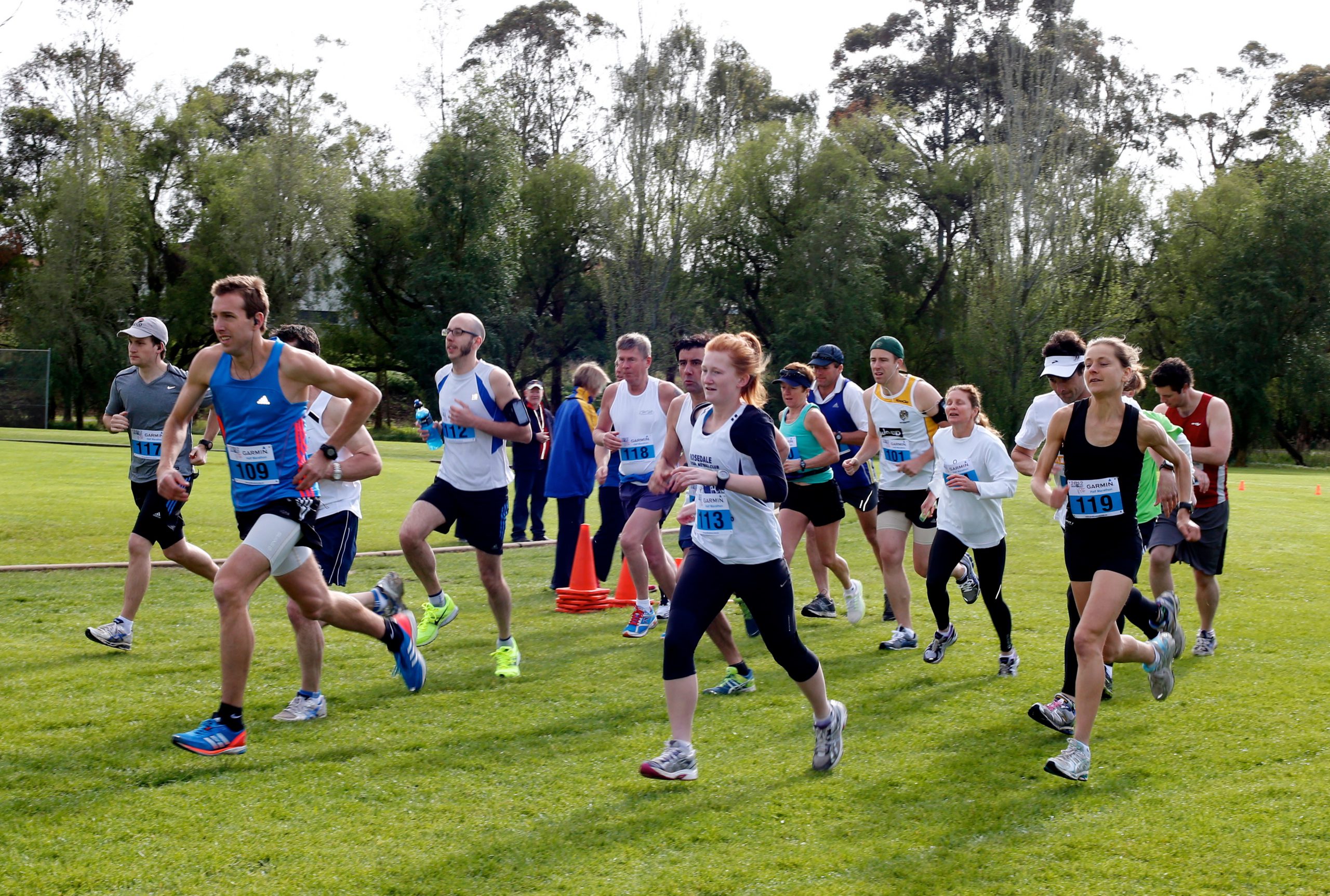 RUNNING
By samuel darroch
THEY may not be as well travelled as masterful marathon man Geoff Watt, but the Gippsland Road Runners will take to the Warragul wanderer's commemorative run with an impressive track record of their own.
The women's only running group will be represented by about 30 of its 70-odd members at the 44th annual Geoff Watt memorial fun run on 5 October, having pounded the pavement far and wide since forming last year.
In a similar vein to Watt, who travelled the world on a two-year running odyssey in the 1950s and 60s, the road runners regularly tackle events across their own region and beyond on a monthly basis, in addition to weekly training runs.
Fast approaching its first anniversary, GRR founder Tracey O'Brien said the group was contacted by run organiser, Watt's daughter and Olympic cycling gold medallist Kathy Watt, to take part and spread its infectious enthusiasm on the day.
"Once I read up and looked into it we 100 per cent wanted to support that," O'Brien said.
"It would be our energy (that organisers like), we're full of smiles no matter what, we're encouraging, we're supportive of everyone.
"If people are running past us we're too busy clapping them saying well done while we're running."
O'Brien said the spirit of the group was in part due to its unity.
"The group's amazing, it's the heart and soul that they all carry. We're all fun," she said.
"We just care, everyone's got such a big heart and we're all becoming best friends. We care about each other, everyone waits until someone's finished their run to pat them on the back and give them a hug."
O'Brien said the women had made huge strides in their fitness since forming, and would use the Geoff Watt run in place of a regular training day.
The run was revived in 2010 after a hiatus and features half marathon, 10 kilometre, 5km and 2.5km distances.
The route traverses scenic Warragul farmland, beginning at the Warragul Athletics Club, which Watt himself helped establish before he died of exposure on a training run at Mount Erica.
This year's event will be a colourful affair, with the introduction of fancy dress prizes, in addition to a range of spot and category prizes.
Olympic cycling gold medallist Scott McGrory is also set to attend, following Olympic middle distance runner Tamsyn Manou's (nee Lewis) involvement last year.
A full account of Watt's world tour, along with registration information, is available on the run website at geoffwattrun.com.au or phone 9589 4544.