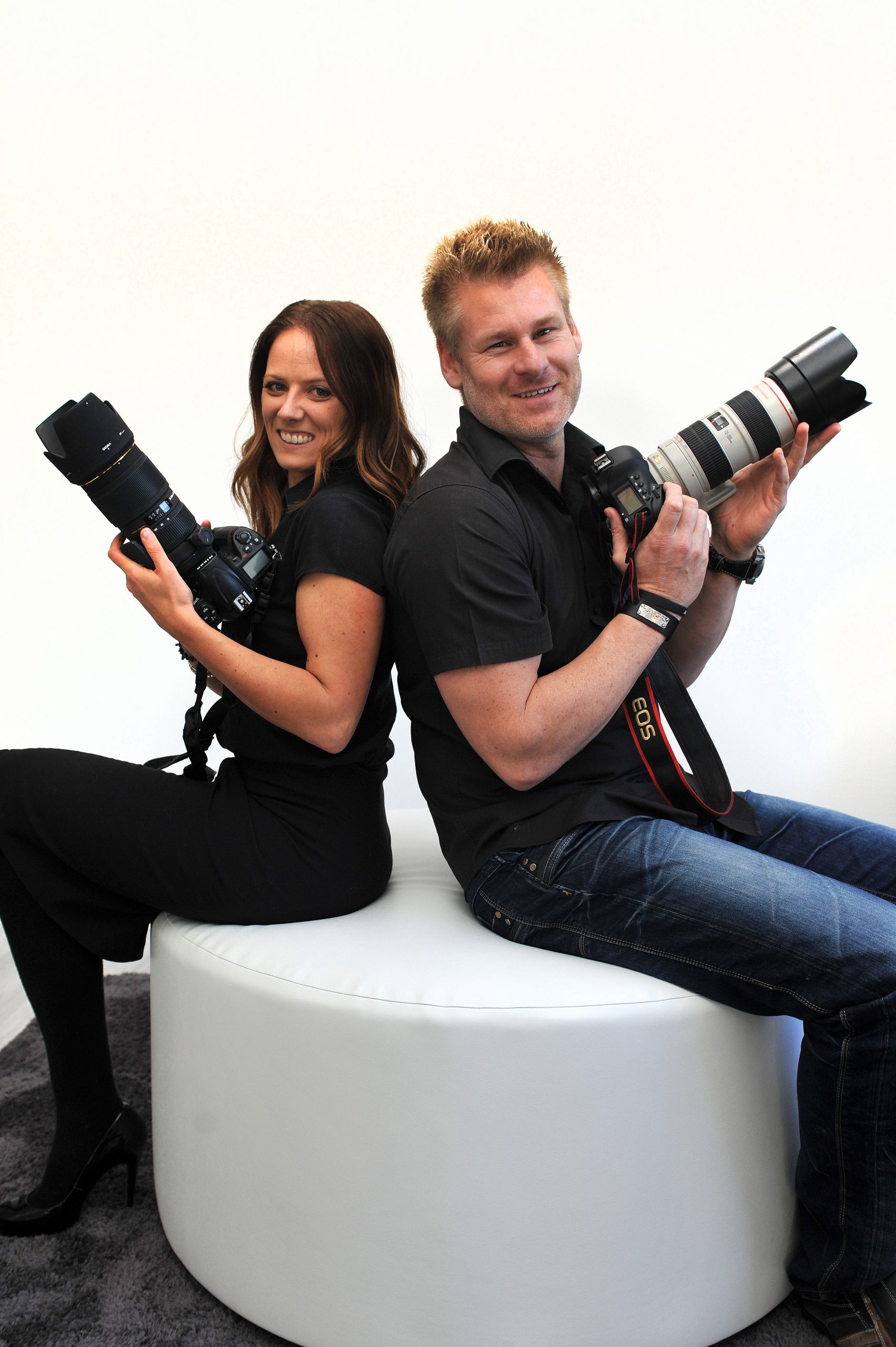 A Traralgon photography duo have been left counting their wins following success at a national photography competition.
David and Angela Landua, who own and operate Danae Photography, were awarded at the Australian Institute of Professional Photography awards.
Taking out a gold medal and two silvers, Mr Landua said he believed part of his accomplishment was due to judges picking up on the unravelling story within a series of photographs he submitted.
"It's about people interpreting the image and what they see in your image and I was lucky I could see it," Mr Landua said.
"It was the very start of a family maternity shoot, a family of four, two little boys and the mum was obviously pregnant, she just wanted this particular shot but the two little boys just didn't want to play the game.
"We were literally trying to sort the shot out and then this whole story just unfolded in front of me in three minutes and I was just getting exposures at first and then I thought, 'hang on, there's a story here'."
Out of more than 3000 entries, only 100 gold medals were awarded to photographs.
Mr Landua said while he was proud of his gold medal, he was happier to achieve the AIPP master's level after totalling 15 points (two points for gold medals and one point for silver) in the awards.
"It's a nice achievement, you've got 10 years to get it and I've done it in eight," Mr Landua said.
Receiving three silver medals for her commercial photographs, Mrs Landua said living in a regional area offered her an array of photography opportunities in comparison with living in a city.
"I like the variety of work that I get down here; one day I can be shooting cows, the next day I can be shooting a warehouse and the next day could be a wedding whereas inner city you can kind of get pigeon-holed doing the one thing," Mrs Landua said.
She said while she loved shooting weddings, Mrs Landua enjoyed commercial photography because of the challenge.
"I shoot weddings as well and there are certain things that I love about shooting weddings that I don't get out of commercial jobs and that you're not going to get out of shooting a warehouse," she said.
"But then it's vice versa because you're there and you say 'okay, what can I get out of shooting a big empty warehouse to make it look cool', so there's different aspects that I like about shooting different things."
Mrs Landua also moved up in the AIPP ranking after achieving five points in four years at the awards, granting her the status of AIPP associate level.