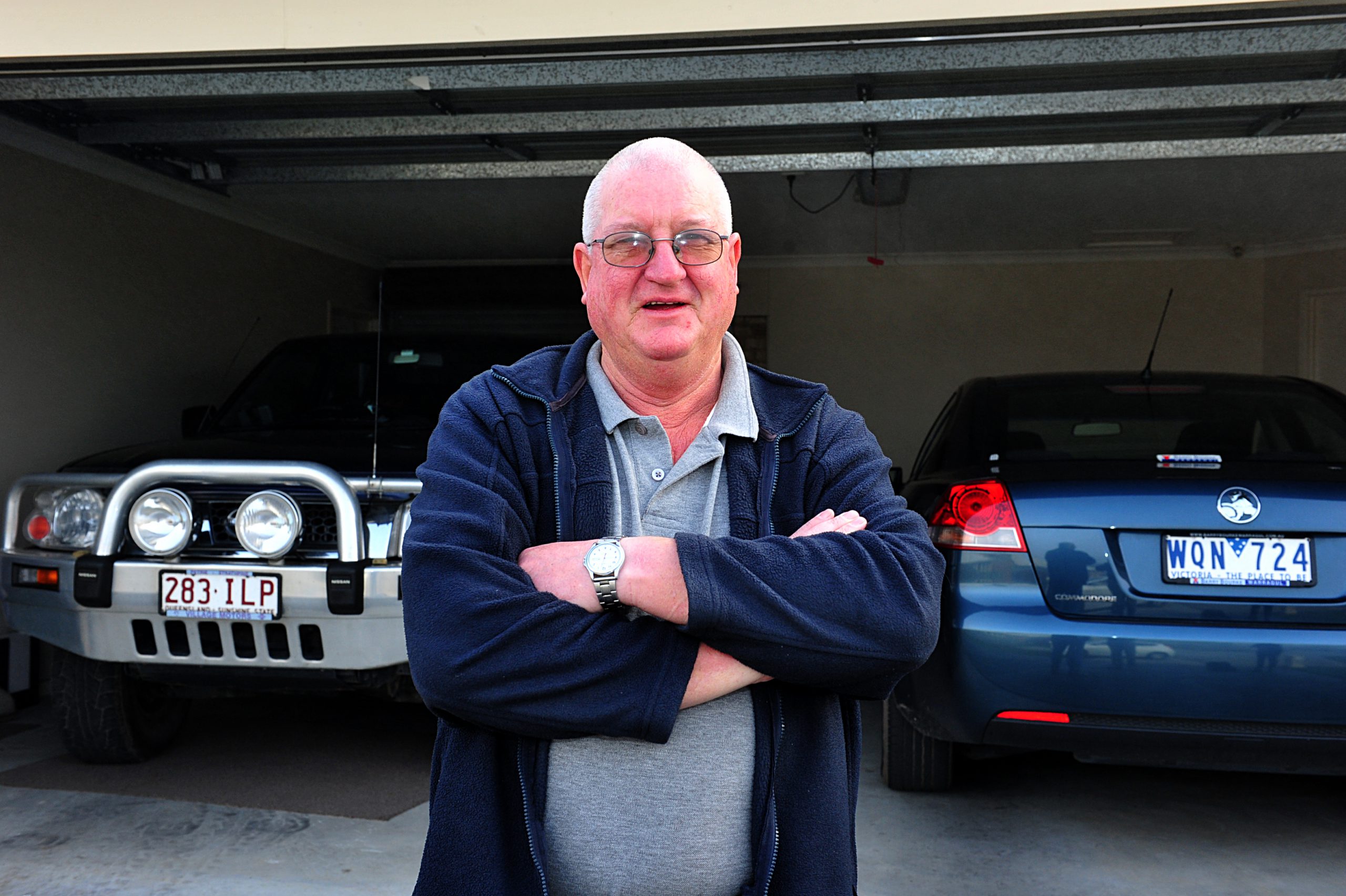 Morwell resident Paul Gitsham has had a "gutful" of ongoing police visits to his street in Mountain Grey Rise, Morwell.
"I'm bloody sick of the police being up here all the time for absolutely no reason," the 62 year-old said recently.
Before going public with his frustration, Mr Gitsham's ongoing gripe has been all-too-well known to the Morwell police; they estimate they have responded to noise complaints on the street some 50 times in the last couple of years.
If he had any hair left, Mr Gitsham reckons he would have pulled it all out by now.
"I just can't believe it. You can't hear a pin drop in the area, I'm a semi-retiree so I would be the first one to complain I tell you," Mr Gitsham said.
Mr Gitsham's public outcry comes more than two months after The Express ran an article voicing the concerns of a Mountain Grey Rise couple – his immediate neighbours – speaking out about alleged "neighbourhood bullying" in their street.
In the July article, Kereen Hill and her partner Stephen Tyas claimed they had been subjected to ongoing ridicule and intimidation from their neighbours since moving into the estate three years ago.
Despite making "countless" complaints to the landlords of neighbouring tenants, low income housing provider Community Housing Victoria Limited, the couple said they felt "helpless" to stop the harassment.
Mr Gitsham has a different take on the matter.
"I just don't think there's any merit in anything they said; if anything like that was going we would know about it," Mr Gitsham said.
"It's just given this area up here a bad name; there's been a couple of drug busts up here (in the past) but that kind of thing happens in Toorak too."
With his house on the market, he said a "sure" sale had fallen through after the potential buyer made a police check on the street.
According to Mr Gitsham, upon hearing of the sheer amount of police visits to the street, the potential buyer pulled out with cold feet.
"It's a bit unfair because life's pretty good up here, other than her (Ms Hill)calling the cops all the time," Mr Gitsham said.
He said as recently as last Sunday two police cars had responded to a callout on the street, all-the-while Mr Gitsham said he was inside and had heard nothing.
After hearing of Mr Gitsham's scepticism, Ms Hill said as a couple living with disabilities and experiencing noise sensitivity, he "honestly has no idea the sort of issues we get".
Meanwhile, Latrobe Senior Sergeant Howard Jones said it was common for police to get involved in neighbourhood disputes in areas of community housing.
Despite police having to continually obliged to follow through to callouts of noise complaints, Sgt Jones said police had been unable to verify any untoward behaviour in the neighbourhood.
"In fact we've received counter complaints from other residents that we are following up, but at this stage have not observed any of the alleged outrageous behaviour from any of the tenants in Mountain Grey Rise," Sgt Jones said.
"When you've got half a dozen people who say they are not bothered by the amount of noise in the street, we need to moderate that against the concerns held by one person, we have to strike a balance.
"When people are living in relatively close proximity to each other this is the sort of thing they have to live with. If it gets outrageous we will take action, but we haven't seen anything outrageous."