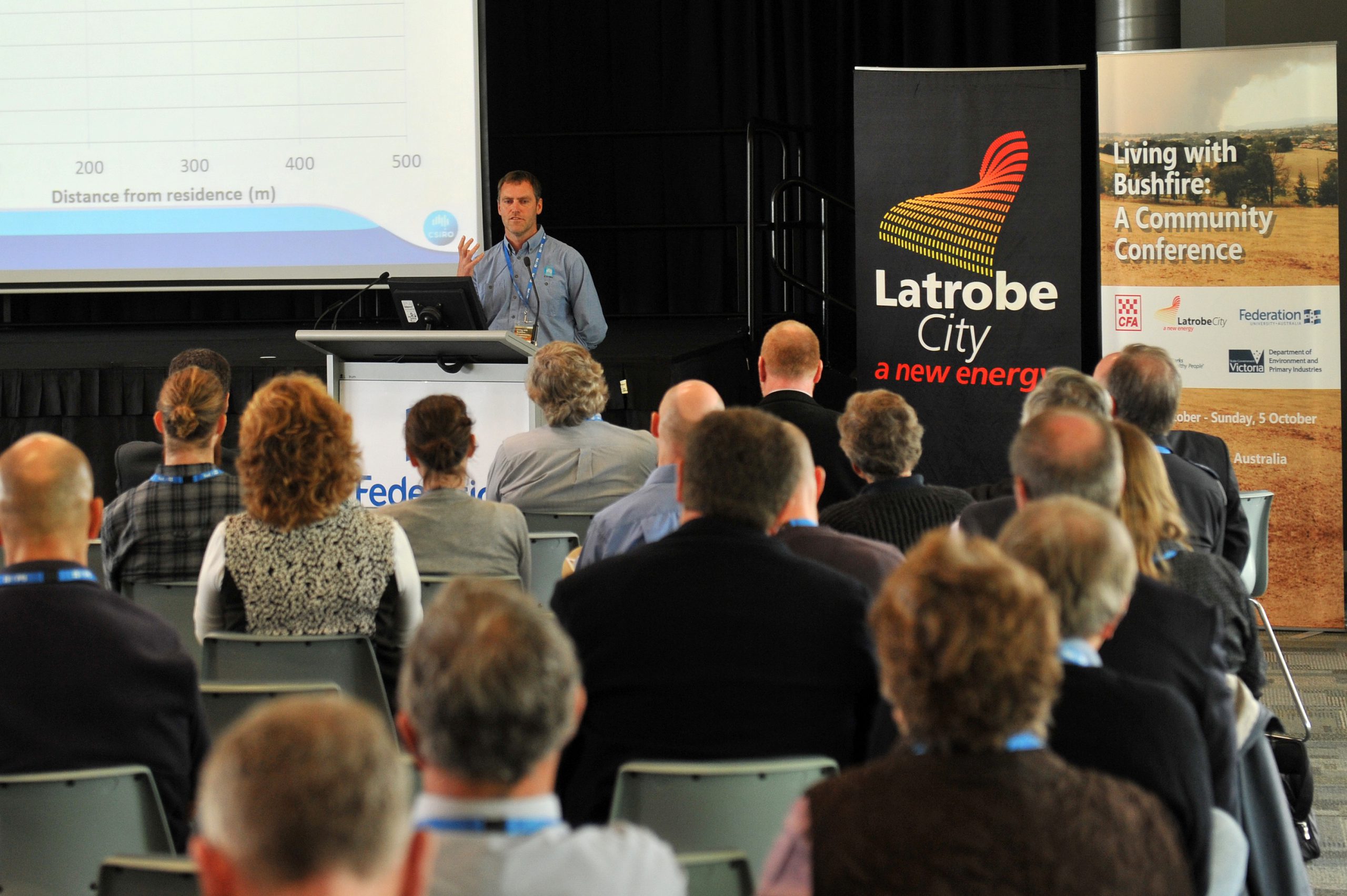 In preparation for the upcoming bushfire season, about 200 people flocked from across Victoria to learn about living with bushfires.
A three-day conference was held at Federation University, Churchill, and included speciality speakers and field trips to bushfire prone areas for experts and concerned community members from as far as Canberra, the Dandenongs and Albury.
With different speakers specialising in prevention and survival tactics, the audience took heed of what steps to take if unable to leave their homes.
"People are dying mainly outside, being caught out in the open; but when the weather gets really bad, well into the catastrophic weather conditions, people are most commonly dying in houses," CSIRO research leader for bushfire urban design Justin Leonard said.
"Of the people that are dying in houses they're actually fairly obviously not doing the right things; they're sheltering in places like bathrooms where there's no visual cues about how the house is going or how the environment outside is going."
Field trips were held yesterday to show participants houses in Callignee which had been redesigned or rebuilt to withstand a bushfire. CFA vegetation management officer John Crane said visits bought better perspective to topics covered in talks.