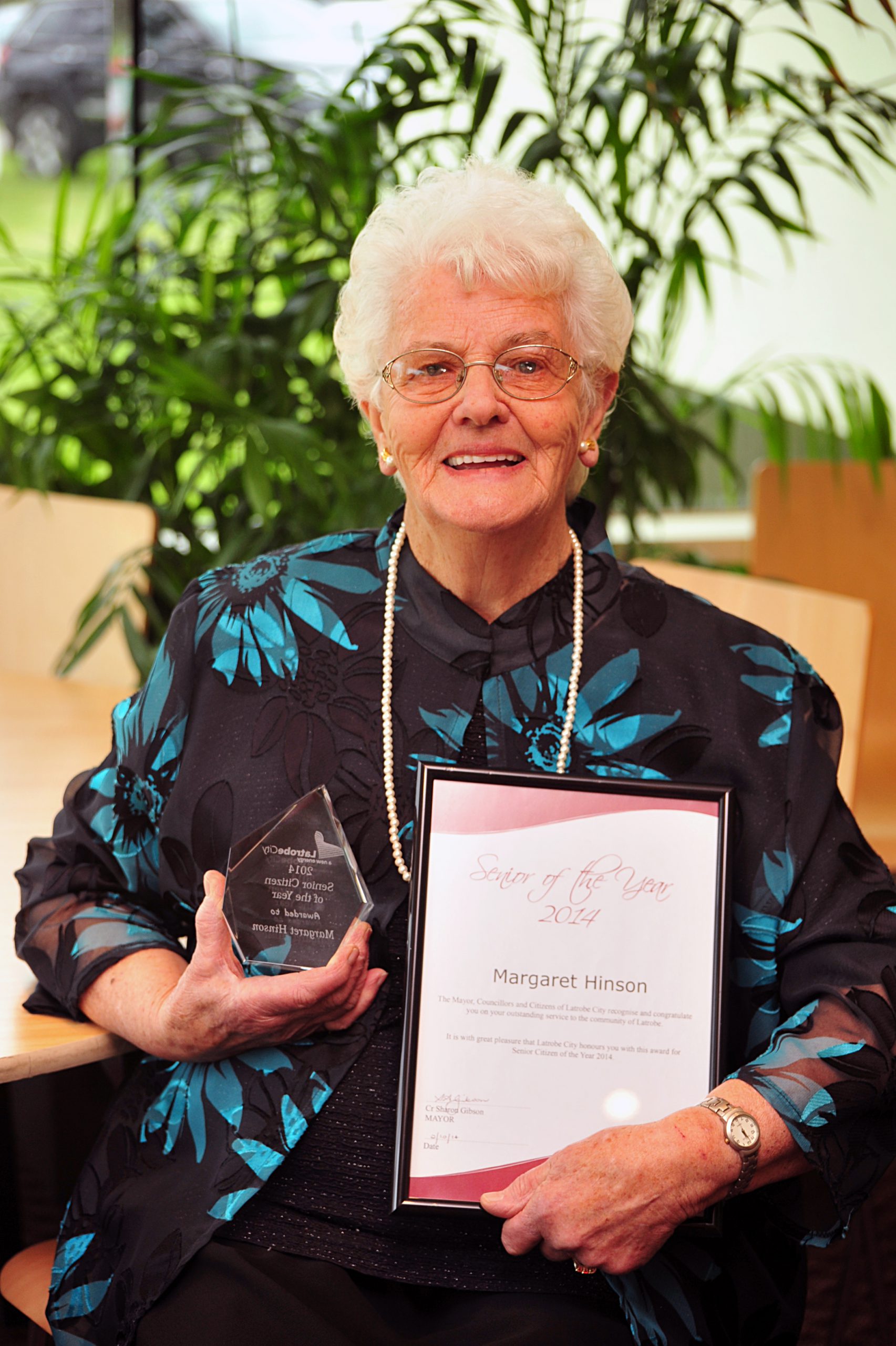 One of Lifeline Gippsland's original volunteers has been recognised for her years of service to the community at the launch of Latrobe City's Seniors Week on Monday.
Hazelwood North resident Margaret Hinson was awarded 2014 Senior of the Year after volunteering for Lifeline for 46 years as well as making a host of other contributions to the community.
Mrs Hinson said she was "humbled" to be chosen out of five nominees, who she said were all deserving of the top honour.
"We get so much out of what we do… we don't do it for the accolades," the 85 year-old said.
Mrs Hinson spent thousands of hours over 40 years answering phones and talking to people faced with a crisis, before stepping into a different role six years ago. "One of the greatest needs (for volunteers) is to be able to listen, to get to know the person and what they are ringing for. The needs of people were varied… loneliness is one of the major problems," she said.
Mrs Hinson said she was happy for her work to be anonymous, insisting it was not she who helped so many people, but Lifeline.
"Lifeline, like so many others (volunteer organisations), is a team effort and we depend on one another," she said.
Mrs Hinson, who up until 14 years ago lived in Traralgon, was also an honorary probation officer for 10 years, volunteer at Traralgon's Meals on Wheels for 28 years and involved in catering at the Uniting Church.
She continues to volunteer in the Lifeline Traralgon opportunity shop and grows and sells plants at markets and in store to raise money for the service.