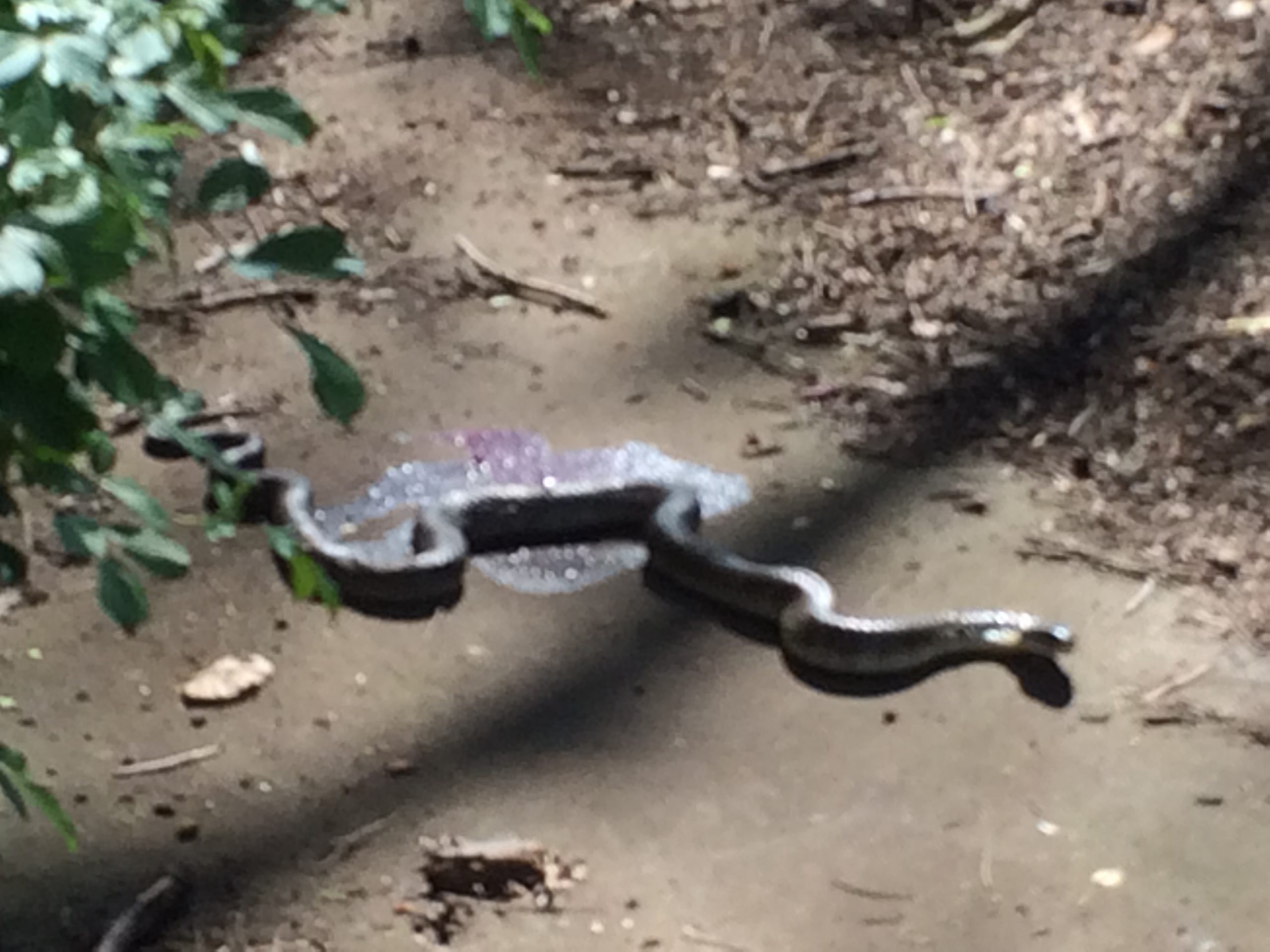 IT was 10 past nine on a Saturday morning, while enjoying his morning coffee, when a Coalville resident discovered a six-foot long tiger snake tussling with his four Jack Russells.

Matthew Renshaw and his fianc Kylie Dann thought the dogs had "pretty much finished it", but they heard a yelp from one of the dogs.
"My fianc said I'd better go check on the dogs to see if they had bite marks and sure enough they had, and we rushed them to the Moe Veterinary Clinic," Mr Renshaw said.
On arrival, three of the dogs showed signs of venom poisoning in the clinic waiting room including lethargy, wobbling and collapsing, vomiting and dilated pupils.
Veterinarian Melissa See was able to save one of the dogs, Patty, by injecting anti-venom, but lost another when it collapsed and died naturally.
The other was euthanised after venom caused its blood to stop clotting.
"Patty had two vials of anti-venom and she was good. She had no allergic response and after putting her on a drip, we watched her closely for a day and by night time she was eating again," Dr See said.
Dr See said the bites were the first of the season and snakes were highly venomous in early spring and summer after coming out of hibernation.
"The more animals they bite, the toxin decreases," she said.
Dr See said snake bites were not uncommon at her practice, with many animals living in larger properties with high grass.
Last year, she said she treated three dogs and euthanised two cats for venom poisoning.
"If you see dogs playing with a snake, rush them to a vet as an emergency. I would say Patty is lucky to be alive," Dr See said.