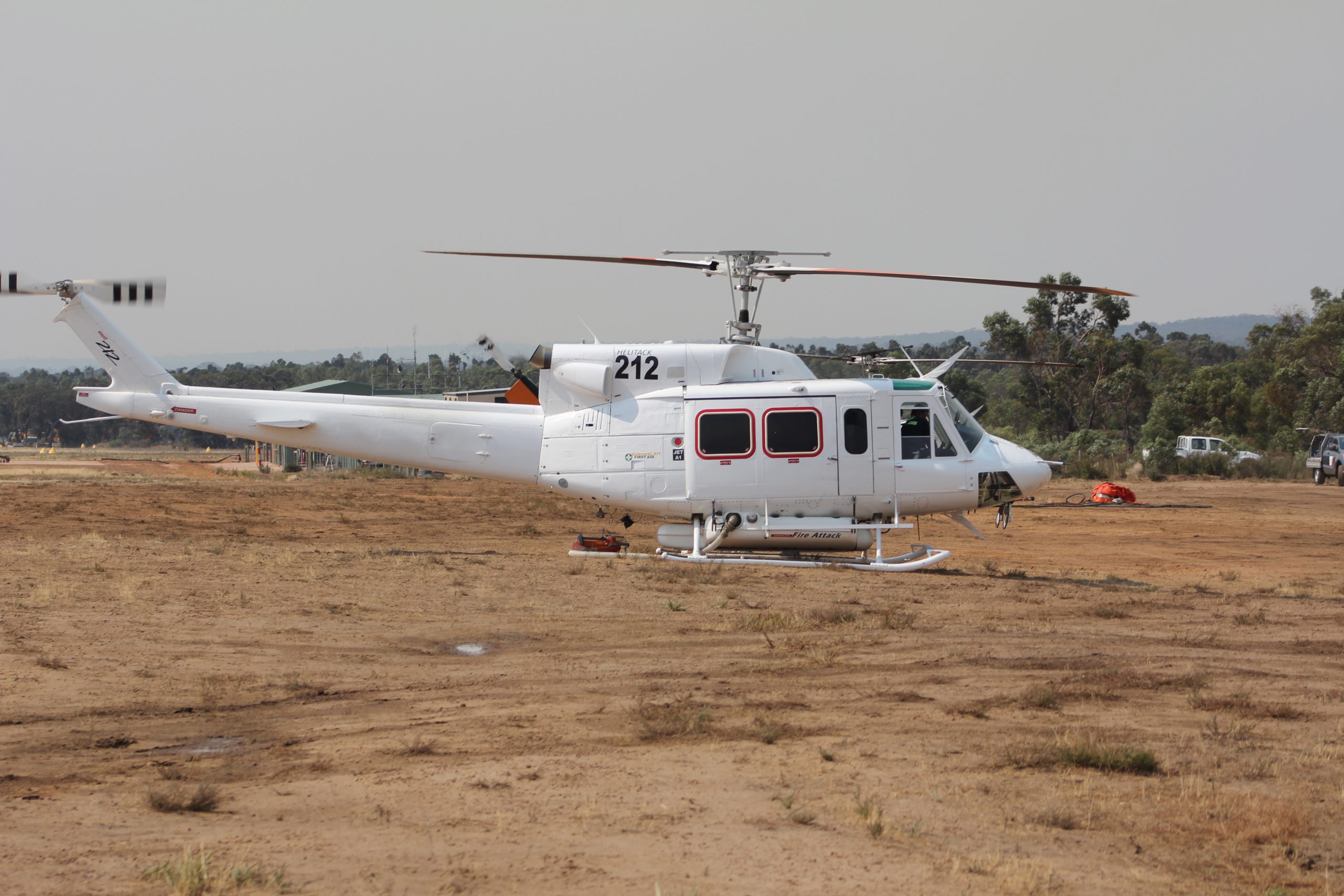 THE push to secure a fire-bombing helicopter for the Latrobe Valley on an ongoing basis has gained unanimous endorsement from Latrobe City Council.
On Monday night councillors joined calls by their colleague Cr Kellie O'Callaghan for a long-term State Government commitment to stationing a helicopter in the Valley every fire season.
But Emergency Management Commissioner Craig Lapsley has stood firm in his view that allocation of firefighting aircraft should occur on a year-by-year basis.
It comes after the government announced last week a fire-bombing helicopter would be based at Latrobe Regional Airport this fire season as a $588,000 extra to the state's core fleet.
Cr O'Callaghan said her colleagues had clearly articulated their support of efficient resourcing of the CFA and demonstrated a commitment to community safety.
"There is more than enough evidence that this area has ongoing fire-related incidents well in excess of a 10-year period," she said.
"I don't think the community is asking for anything other than what it deserves."
Council unanimously voted to write to Premier Denis Napthine, Emergency Services Minister Kim Wells and Member for Morwell Russell Northe to seek a commitment to locate at least one fire-bombing helicopter to LRA for not only this fire season, but "all subsequent fire seasons".
A government spokesperson said the air fleet resource allocation was decided by Mr Lapsley in conjunction with fire agencies.
Mr Lapsley told The Express the decision was based on climate and he would continue to make recommendations to government about the air fleet on a year-to-year basis.
"We're very supportive of a fleet continuing in Gippsland," Mr Lapsley said.
"(But) it needs to be seasonal based on what the forecast is for each fire season."
The helicopter will carry 1600 litres of water in a belly tank and is able to hover-fill from open water sources, making its turnaround faster than the two fixed-wing firefighting aircraft already stationed at LRA.
Each year the government leases a core group of 42 aircraft, 24 of which are helicopters.
Without the Valley-based helicopter, the closest helicopter is at Heyfield.
Another addition to the core air fleet this season is two fixed-wing air-tankers at Avalon Airport for use across the state.