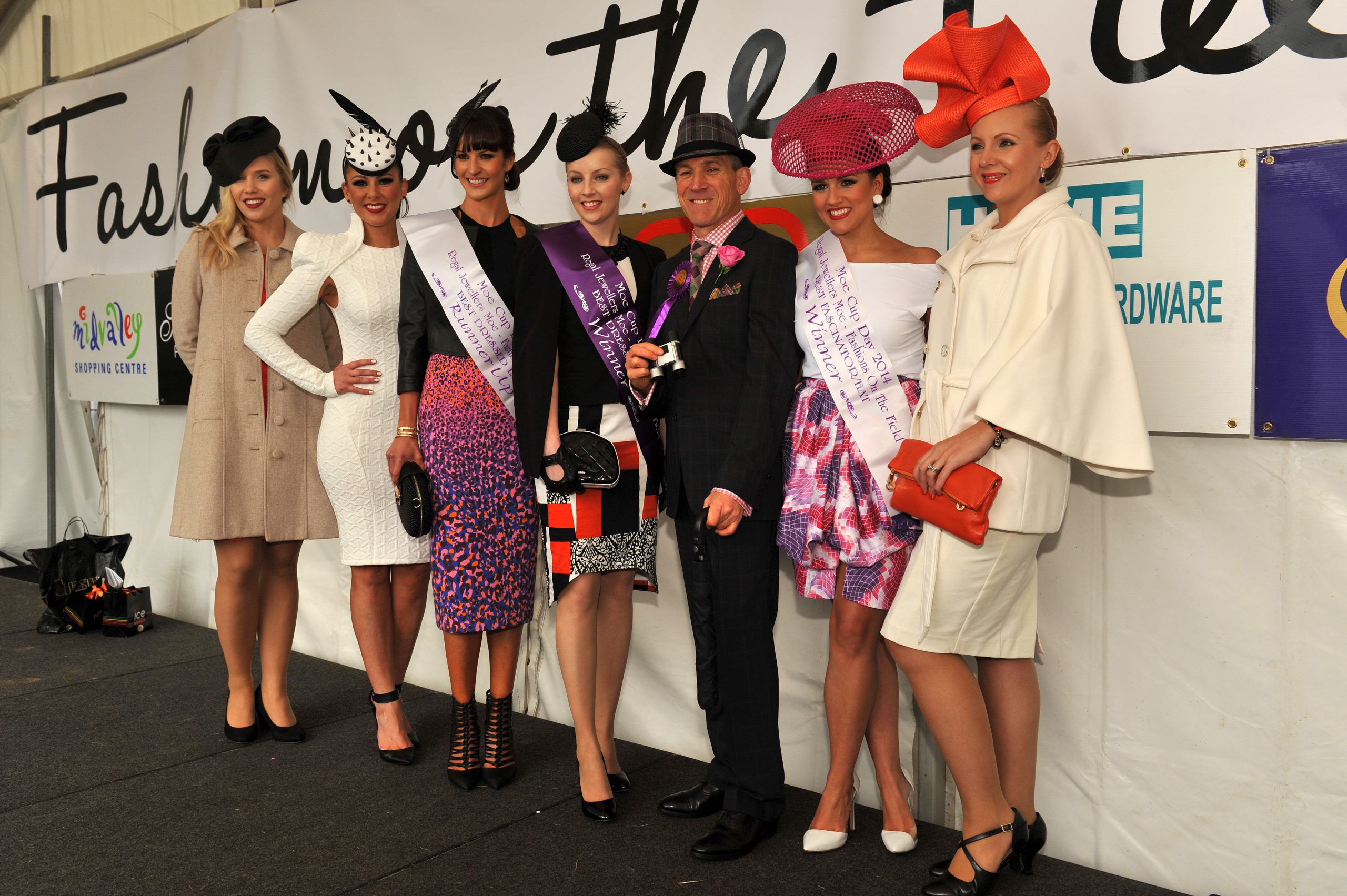 Frocks, fascinators and fedoras grabbed the attention of the judging panel and audience at Moe Cup's Fashions on the Field.
"It's so hard to choose, I think that everyone put in such a good effort and we were looking for weather appropriate as well," Fashions on the Field judge Alarna Bell said.
"I think it was very classic racing, I think there was a lot of that, I loved the edginess of the runner-up with the leather, bringing that into it, it was a bit more modern and that's the way I was leaning towards.
"I'm really glad she got runner-up, however the winner was definitely classic racing with the accessories and leather gloves and things like that."
Taking out first place for best women's outfit was Kellie Collinson, closely followed by runner-up Jayne Hassett. No stranger to racing fashion, Ms Collinson said she had put her own outfit together.
"I just go out looking, I find it in my head and work out that's what I'm going to do," Ms Collinson said.
"Usually, I'll work around the hat or a skirt but this season I don't actually like a lot of the trending things, or I liked some of the prints but I didn't like the cut, so I won't just buy it just because."
Richmond's Michael McAlpine returned to Moe to defend his crown and took out the best male outfit after the cup's hiatus.
Mr McAlpine wore a dark grey suit with a pink and purple themed shirt, tie, pocket square, fedora and finished it off with a pair of binoculars.
"I like to copy what the jockeys are doing, jockeys have got stripes and checks so I like to incorporate that in the outfit and I think that makes a good means for race wear, otherwise it looks like office wear," he said.
"I think always a gentleman's hat is needed, because again the jockeys are wearing hats and it's about the races so if you're going to the races then try and fit in to what the races are all about."
Taking out the best hat or fascinator category was Breanne Beatson, wearing a fuchsia-coloured mesh hat by Moe milliner Mandy Fanning, and an outfit to match by Latrobe Valley designer Nikkie Dunkin.
As the previous face of Country Racing Victoria, Ms Beatson said she looked forward to the rest of the Spring Racing Carnival which would bring an array of colours and styles, predicting navy to be a hot favourite.