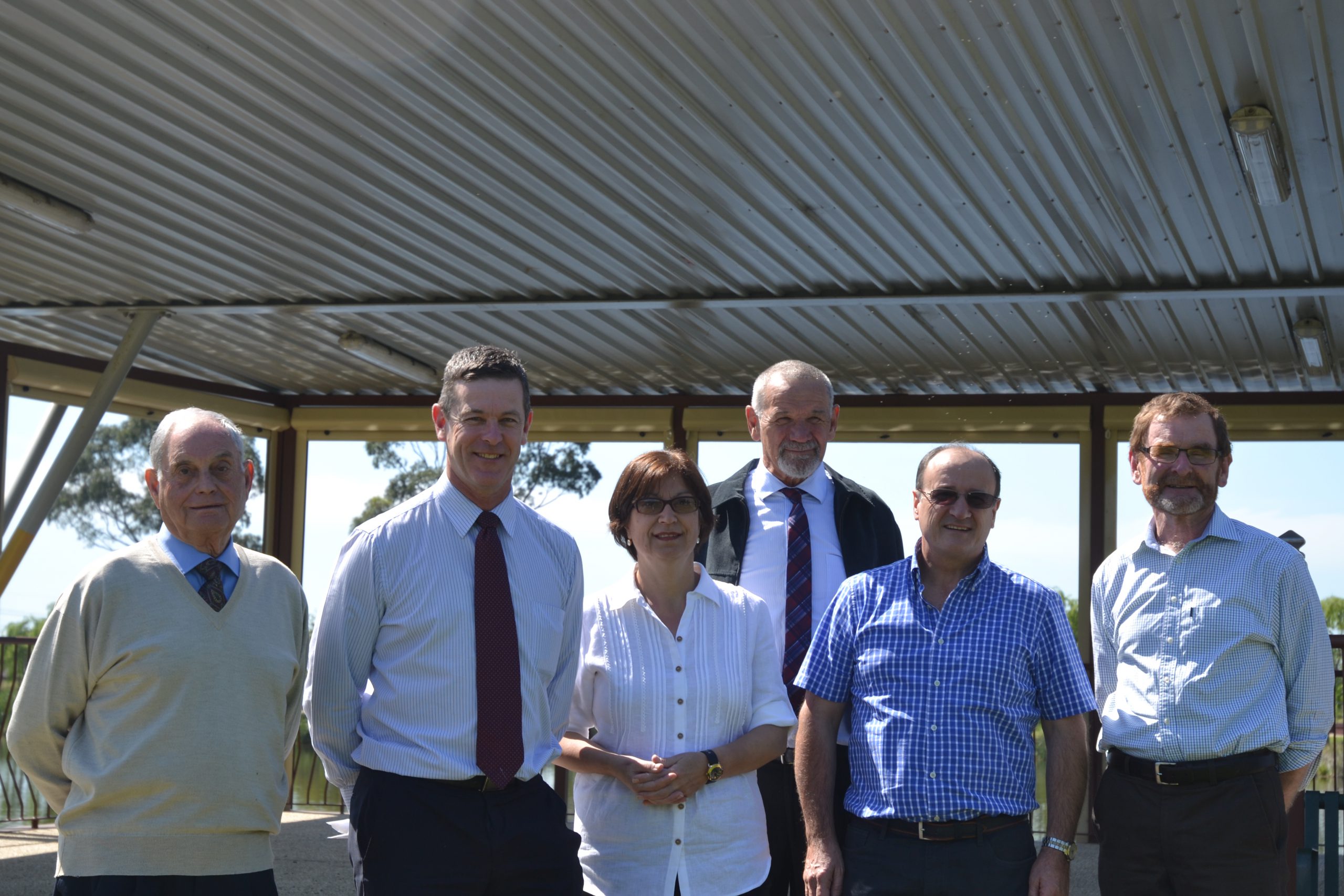 A COVERED piazza will soon be installed at Gippsland Immigration Park, Morwell to shelter visitors from the elements.
Member for Morwell Russell Northe announced $45,000 in funding had been allocated for the project on Wednesday.
"It's probably one of the missing pieces of this beautiful area, that we don't have shelters," Mr Northe said.
The covered piazza, which will be constructed in three stages, will be installed in the forecourt of the current deck on the edge of Kernot Lake.
"The deck generally only holds 20 to 30 people meaning, weather dependent, marquees have had to be hired for events," Mr Northe said.
Gippsland Immigration Park Committee president Don DiFabrizio said the covered piazza would be 350 square metres in size and be useful for various activities.
Funding for the project will come from the State Government's 2014-15 Multicultural Infrastructure Fund.
The government recently provided $140,000 funding for the construction of a heritage walk that will extend the existing walkway around the lake.
Under this program, not-for-profit organisations representing culturally and linguistically diverse communities could apply for grants between $20,000 and $100,000 for projects intended to restore existing community-owned facilities across Victoria.
Mr DiFabrizio said the Gippsland Heritage Walk project was expected to be finished in June with a grand opening planned for November next year.