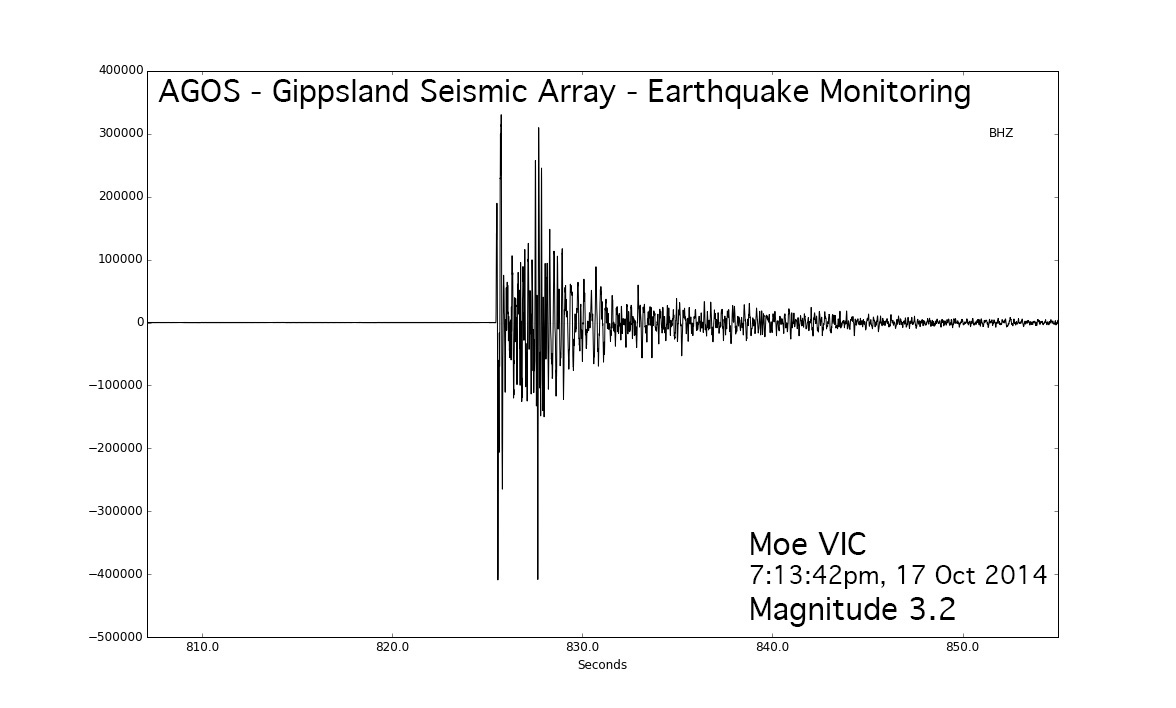 Aftershocks of the earthquake near Moe on Friday night could not be recorded because crucial parts of a seismic monitoring unit were stolen soon after the event.
Geologists were disappointed to discover that just a few hours after the 3.2 magnitude earthquake hit at 7.13pm, the Gippsland Seismic Array was targeted by thieves.
University of Melbourne geologist Dr David Belton said the solar panel and battery that powered the remote unit was stolen and the box it was contained in damaged, with the padlock broken.
"We will have to reconfigure the unit, replace the enclosure and the power supplies and rethink how we mount it so that it's a bit less susceptible," Dr Belton said.
He said the unit, which had been operating for less than a fortnight when it was damaged, was put in place to monitor activity in the Moe area following the 5.4 magnitude earthquake in 2012.
"We know Moe is a seismically active area; (Friday night's) earthquake was at almost exactly the same position where that (2012) one was," Dr Belton said.
"What we don't know is how active it is or how long that it is going to maintain a level activity and what the associated risks to infrastructure might be.
"If your designing buildings, homes and infrastructure you need to take that into account… (to) minimise any future damage."
The unit is one of several subsurface instruments that were recently installed for monitoring between Moe and Korumburra, which will contribute to hazard data and maps, according to the University of Melbourne.
Dr Belton said he expected to have the unit repaired and reinstalled in the "next few weeks".
Moe police Constable Kathryn McLeod said police were making enquiries and asked for any witnesses to the incident to phone Moe Police Station on 5128 1100.