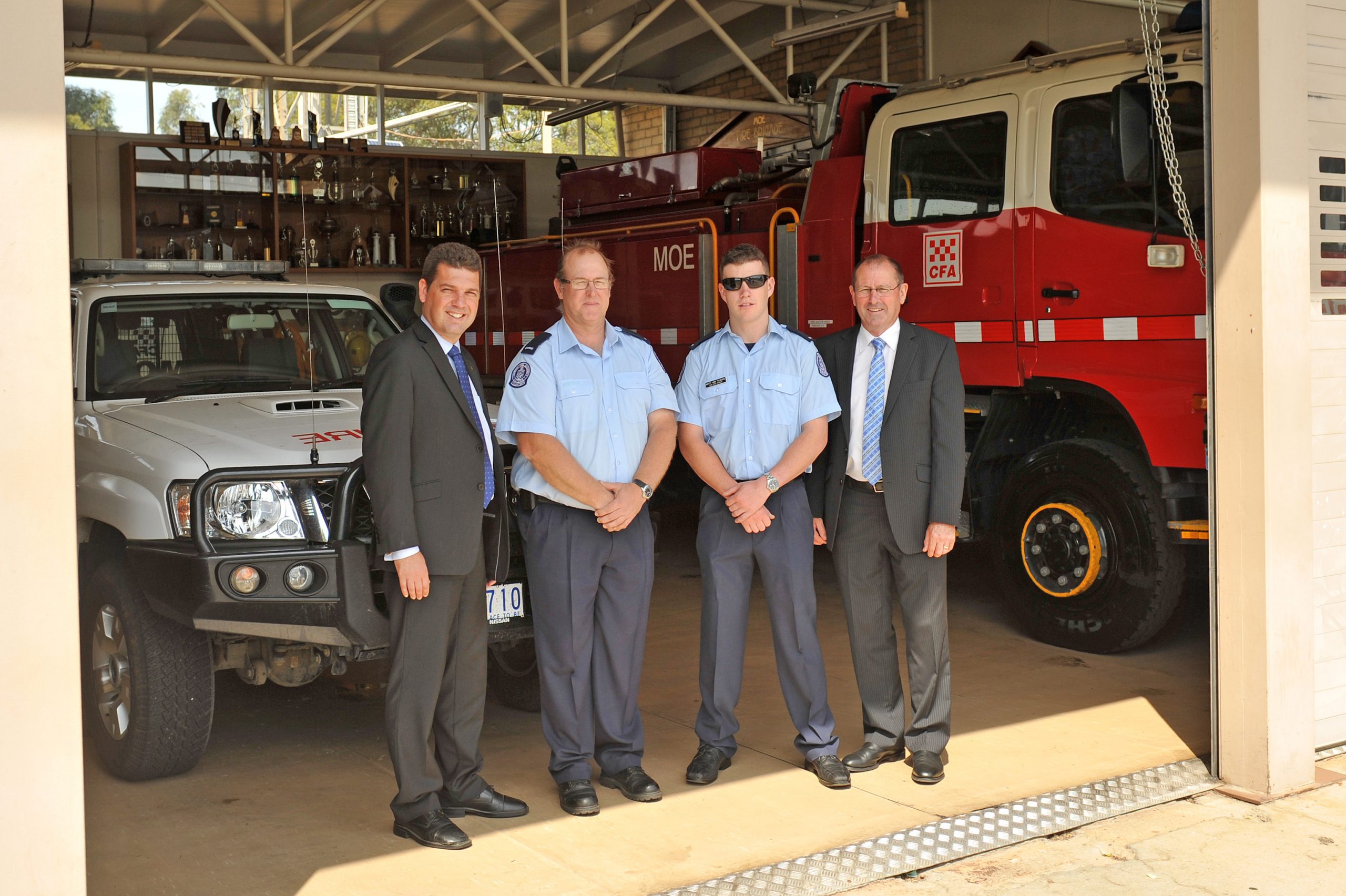 Moe Fire Brigade has cautiously welcomed a $800,000 election commitment from the State Government, which would see the "inadequate" station relocated if the Coalition is re-elected in November.
Member for Narracan Gary Blackwood said the funding would be used to purchase land for a new station.
However, he conceded no additional money had yet been committed for the new station.
Moe brigade Captain Rod Day said discussions among members to relocate from the current Albert Street site had been ongoing for at least 15 years, with issues of space restrictions compounding in that time.
Cpt Day said this issue was highlighted when a new truck was delivered to the station about 18 months ago but could not fit in the current garage, so another was built specifically to house it at an added cost.
"The fact that we have got vehicles in two different areas slows our turn out time," Cpt Day said.
Lieutenant Matt van Tilburg added the lack of changerooms meant members were forced to dress right next to the trucks, creating a health and safety issue.
Cpt Day told The Express it was "a worry" the commitment was only for the land and depended upon the election.
Mr Blackwood said he had successfully negotiated the funding for the land, and would be lobbying for the new station.
He used Neerim South Fire Brigade as an example of the government following through, saying the land for its new station was purchased about 18 months ago and the tenders were now being processed for the construction.
"I would think in at least 12 months of purchasing the land (at Moe) we would get the funds to build the station," Mr Blackwood said.