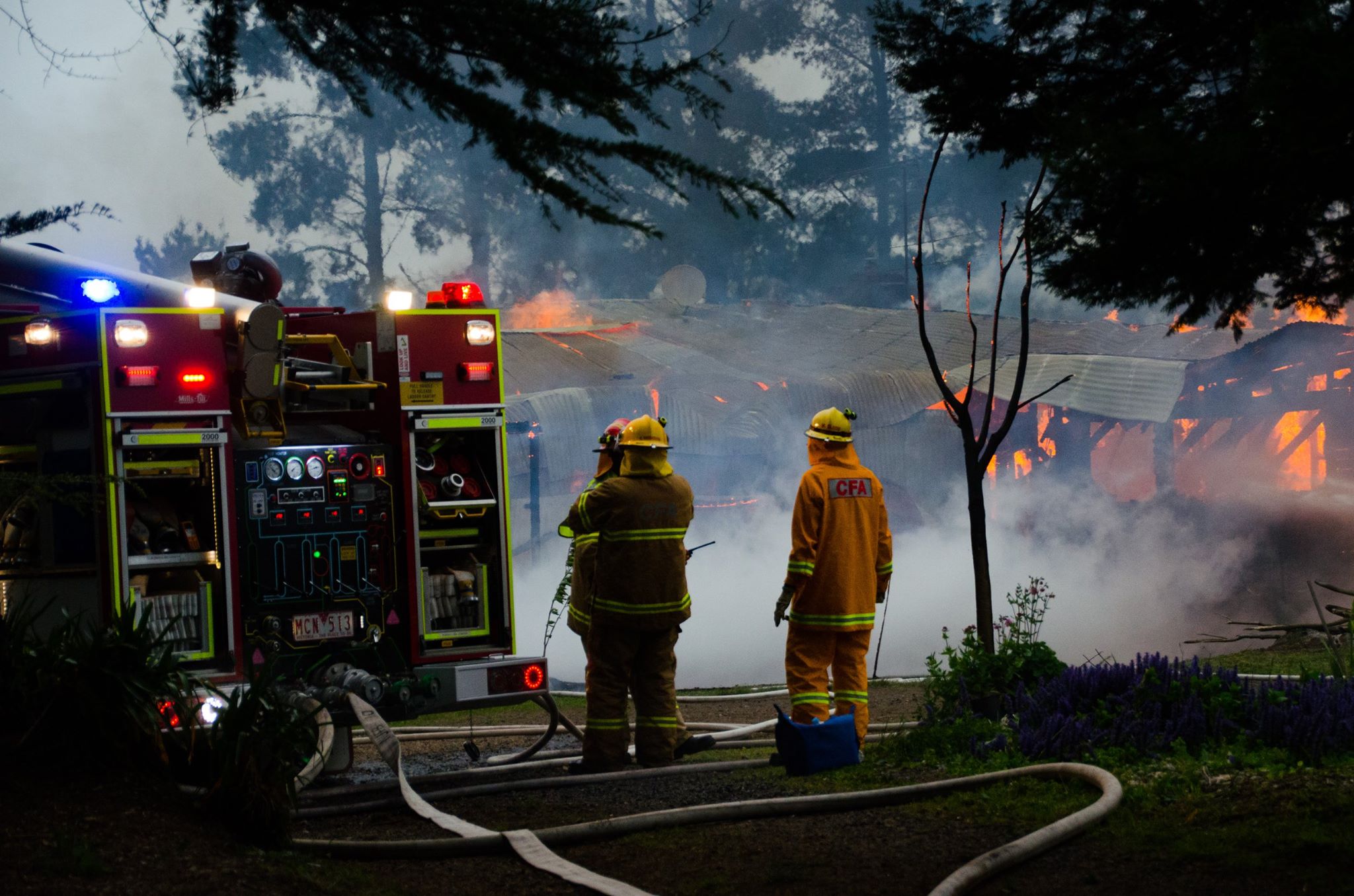 A Moe South family's home was destroyed in a fire on Thursday night.
Moe and Moe South fire brigades attended the home on Moe South Road at 5.50pm when it was already engulfed in flames, but saved a shed adjoining the house.
Moe South Captain Brendan Jenkins said the blaze was extinguished between 11pm and midnight and there were no injuries to tenants or firefighters.
Cpt Jenkins said breathing apparatuses were required during the fight.
Westbury, Thorpdale, Trafalgar and Newborough brigades were called to assist shortly after the two Moe brigades arrived at the scene.
Cpt Jenkins said the Traralgon brigade was called to provide a vehicle about an hour into the fight to replenish air cylinders for the breathing apparatuses.
The firefighter said neighbours informed the members there were LPG tanks at the property and ammunition and firearms in the home, which were contained in a safe.
Cpt Jenkins said a Moe South tanker returned to the scene about 8am on Friday to put out some hot spots.
CFA investigators said the fire was deemed non-suspicious, but were unable to determine the cause of the blaze.