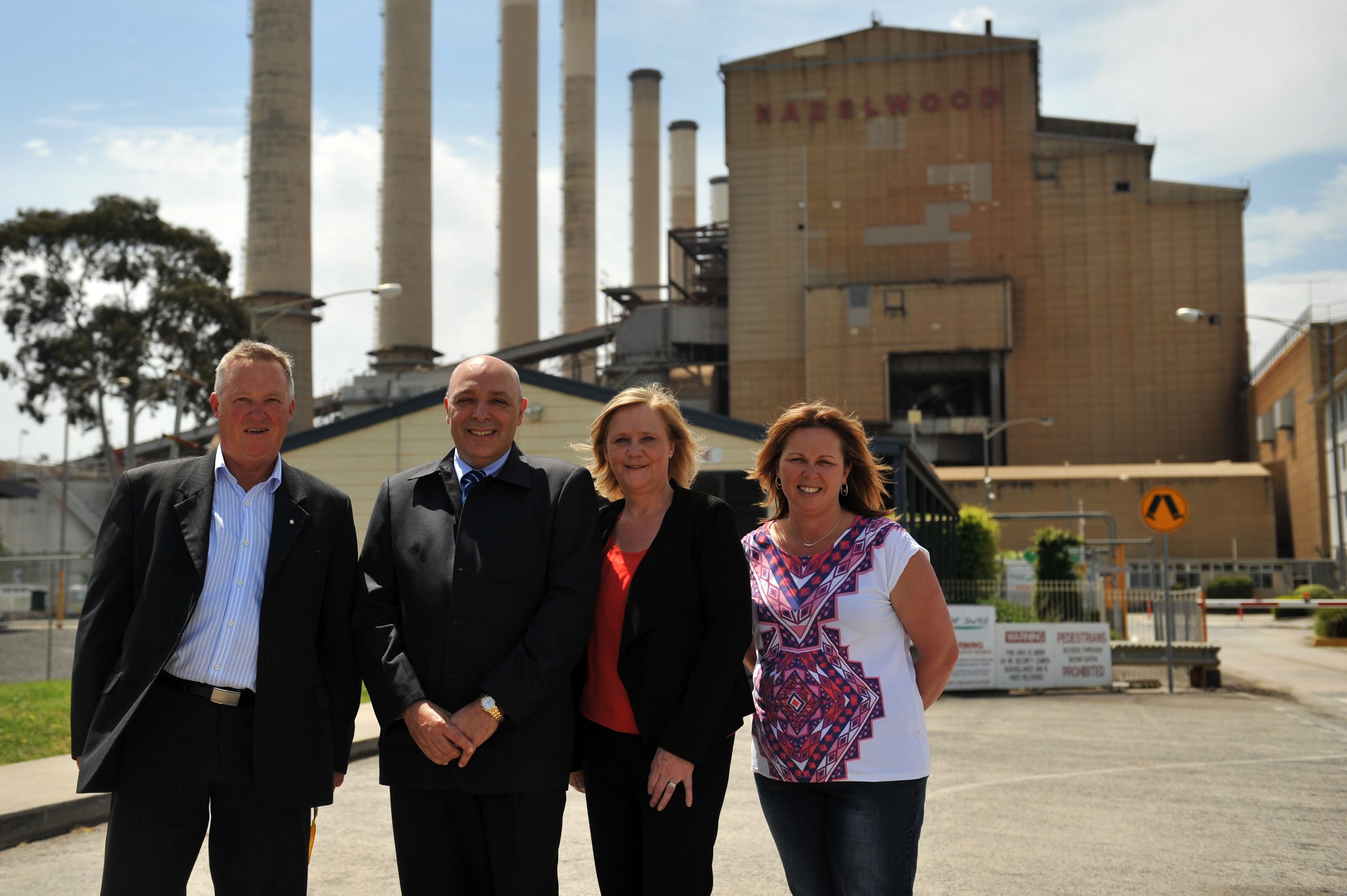 Hazelwood mine operator GDF SUEZ has provided tours of fire preparation work in the open cut to dampen community fear prior to the fire season.
The work includes a vegetation removal program, nine hectares of rehabilitation activities in the northern batters of the mine in closest proximity to Morwell, additional pipework and emergency back-up power supply.
It follows the Hazelwood Mine Fire Inquiry's six recommendations to the operator, which said the coal mine fire was "entirely foreseeable", but could have been put out more quickly had the company taken a minimal compliance attitude towards fire risk.
"The key message here is that it's important that we show different groups in the Valley, but also local politicians about the progress made since the outcome of the Board of Inquiry," GDF SUEZ head of generation Luc Dietvorst said.
"We really want to show the works that are being conducted, the works that are ongoing and the works that we'll be doing. It's giving comfort to the community and showing our progress."
When asked if the company was "ready if such a fire were to occur again", Mr Dietvorst said a number of systems and policies were in place to combat a fire, and not to forget that the mine fire was an alleged act of arson.
"We should start by saying we shouldn't have a fire. If it were to occur, we would do everything we can to prevent it from becoming the same situation like it was this year," he said.
Voices of the Valley president Wendy Farmer, one member of a number of groups given a tour of the mine work, said the preparation was encouraging.
"I believe they are sincere in their ideas of protecting the community," Ms Farmer said.
"I think there is still other work to be done, but they have definitely implemented the recommendations from the Inquiry and guaranteed they have all their procedures and protocols in place." Coal Mines Emergency Management Taskforce director Peter Schmidt, said Hazelwood and other Latrobe Valley mine workers, Latrobe City Council and emergency agencies had looked at the outcomes of the Inquiry.
Mr Schmidt said significant work had been done between the fire agencies, CFA and the mines in relation to fire preparedness, planning process and fire prediction modelling.