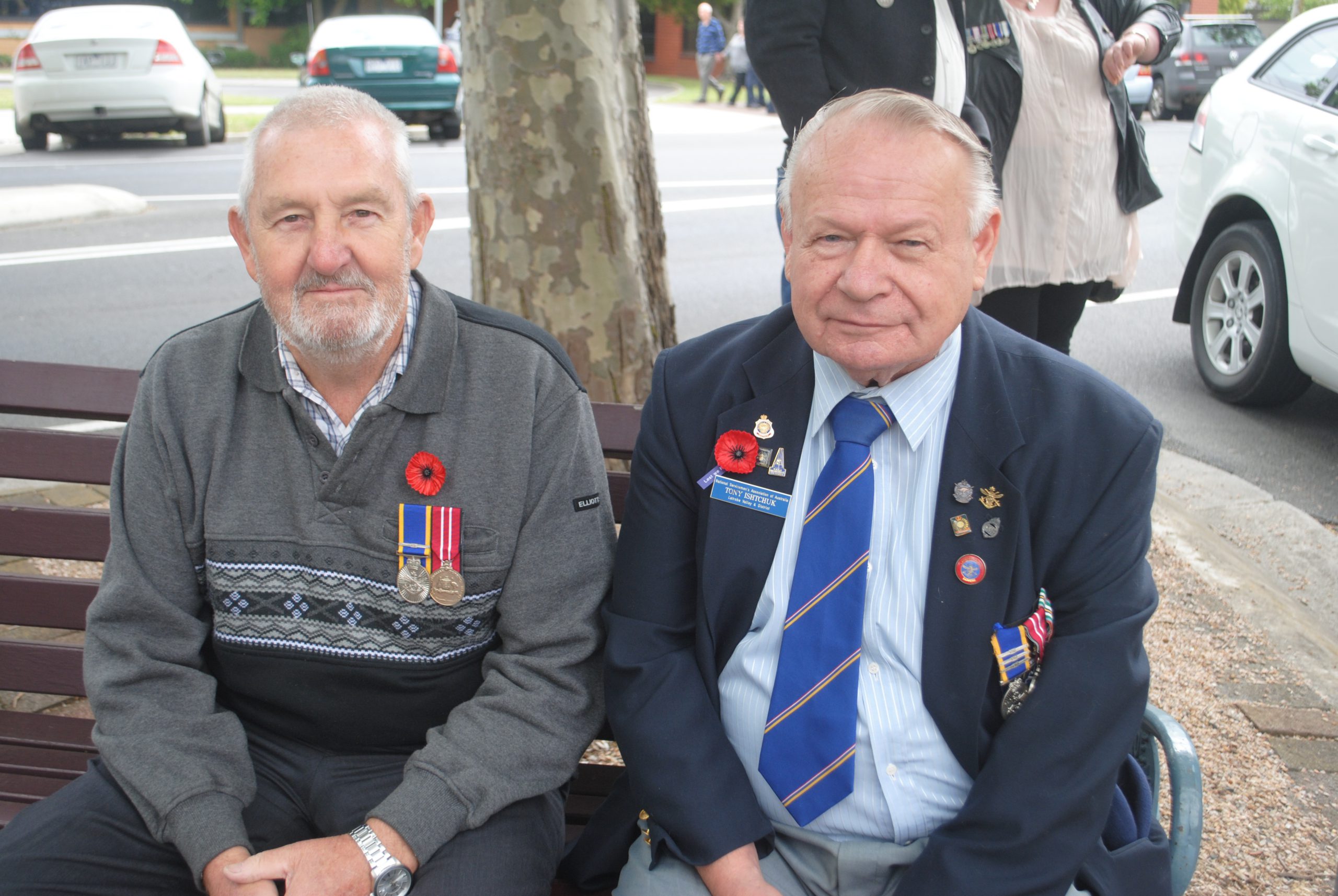 A MINUTE silence, and a bugle's distant call was heard across the Latrobe Valley, 96 years since the end of World War I.
Remembrance Day ceremonies were held in Morwell, Moe, Traralgon, as well as outlying towns on Tuesday in recognition of the moment the guns fell silent at 11am on 11 November 1918.
Ex-servicemen and women, family members, school students and community members paid tribute to the fallen soldiers at town cenotaphs, and laid wreaths in remembrance.
Moe RSL president Ray Watson spoke of the significance of the day and was particularly happy to see each of the local schools in attendance.
"I see the same old blokes' faces, but every year I see new kids," Mr Watson said.
"The kids are the future of this."
Mr Watson said when teaching military history at Lowanna College and leading sessions in local primary schools he saw students' their enthusiasm.
"It's encouraging the kids to think about where the history lies," he said.
"They get as much out of it as I do."
Morwell RSL president Bruce Jeffrey also commented on the many school children who participated in the ceremony and an anticipated education program in the lead up to Anzac Day in 2015.
"Our aim is to promote it through the schools," Mr Jeffrey said.
"Next year will be a big day for our students because we'll be bussing them in and teaching them all about the history of the centenary."
Vice president Les Maher said members were also remembering recently deceased World War II veteran, and Morwell RSL member, Jack O'Callaghan.
"Members of the club were definitely missing Jacko today, which would have been his birthday, at 94 years-old," Mr Maher said.
Leading the ceremony at Traralgon was inactive Lieutenant Colonel Doug Caulfield OAM RFD, who believed the crowds grew each year.
"It's great to see the resurrection of that patriotism and pride in Australia and it's particularly visible at Anzac Day," Lt Col Caulfield said.
"Today is a day of solemn remembrance and it was interesting to see how many veterans were here today which was good."