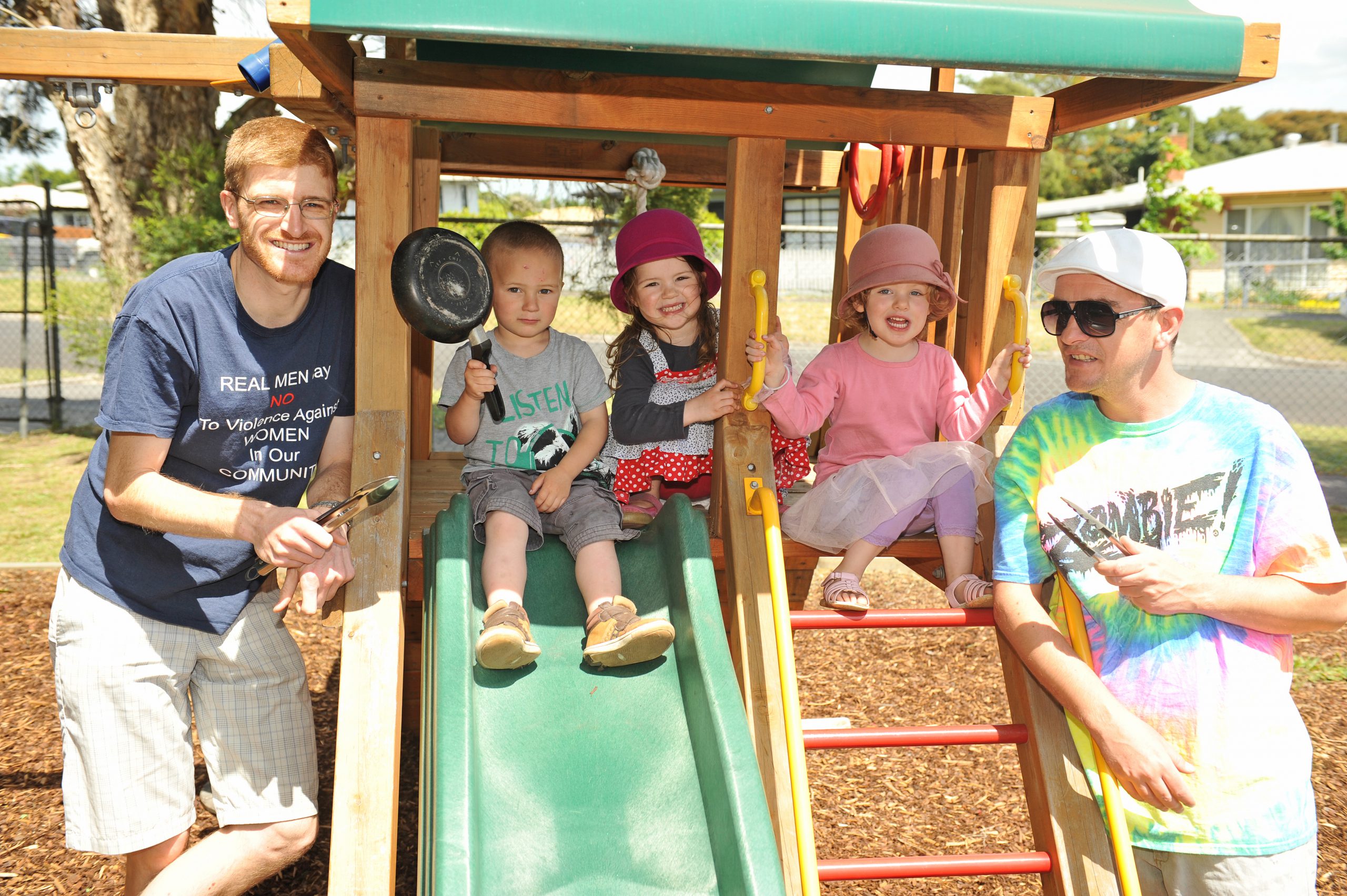 THE important role dads play in their children's lives will be celebrated at a 'Dads and Kids Barbecue and Play' at Lions Park, Moe on Saturday.

The Latrobe Valley's dads-only playgroup is hosting the event in celebration of White Ribbon Day, and will encourage all men to join them and say 'no' to violence against women and children.
Dads Playgroup coordinator Liam Bantock said talking about family violence played a crucial role in tackling the problem.
"I remember hearing once that one of the reasons why White Ribbon Day is so important is because men who perpetrate violence against women actually think that every man does it, but we just don't talk about it… that just blew me away," Mr Bantock said.
"Just having men say 'I'm not violent and I'm not going to be silent about it' is the first step in tackling this problem."
Mr Bantock said men could also play a positive role in their child's life, so encouraging this kind of behaviour and supporting dads was an aim of the playgroup and the barbecue.
He said Quantum Support Services and other family and men's support program providers would be on hand to talk about what they offered, as well as the Country Fire Authority and Victoria Police with vehicles on display.
The Dads and Kids Barbecue and Play will run from 11am to 1pm on Saturday and is open to all families.