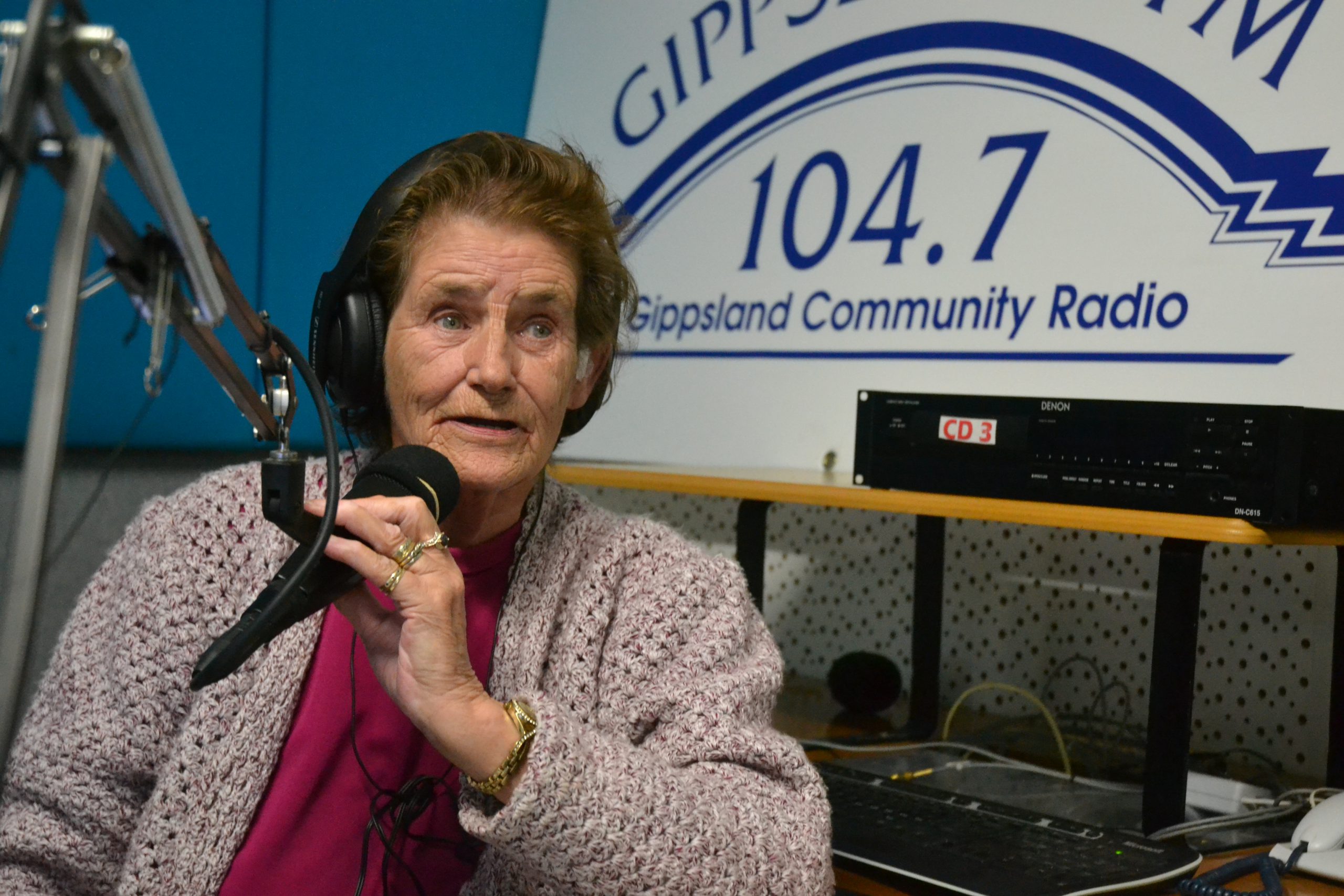 For a global song writing phenomenon, Irish folk musician Daniel O'Donnell has a surprisingly strong connection to his Latrobe Valley fan base.
That's in no small thanks to Moe's Ann Laidlaw, who counts herself among some of Australia's most passionate fans, and will tomorrow celebrate 20 years on air at Gippsland FM with her tribute show to Mr O'Donnell's music.
"It seems like a long time to be on air when you say it, but it doesn't feel like it, it's just something special I like to share with my listeners," Ann commented on the milestone, which will come a week after celebrating her 1000th show on air.
Her show, 'Daniel O'Donnell and Friends' has in its two decades on air developed a large Valley-based following, and in more recent years attracted listeners from Ireland, America, Canada, New Zealand and Scotland, thanks to the onset of online streaming.
Known for his enigmatic mix of country and Irish folk music, which has sold 10 million records to date, Ann met the allure of Mr O'Donnell's music during a difficult period of her life.
Shortly after losing her husband in the mid-90s, Ann was hospitalised after a workplace accident and required back surgery.
During her recovery, her son Robert handed her an album on the off-chance recommendation of a neighbour, cementing her lifelong love for the musician.
"There was something in those songs, something better than any medication I could have that was very soothing and special," Ann said.
Delving into his music, Ann soon found herself penning a heartfelt letter to the Australian Daniel O'Donnell fan club, which she was in turn encouraged to forward to the musician himself.
"A fortnight later Daniel was on the phone, and he hasn't stopped calling since," Ann testified of Mr O'Donnell's renowned relationship with his fan base.
Making requests to local radio stations for Mr O'Donnell's music, which were consistently met with "Daniel 'who'?", Ann and her son Robert decided to start their own tribute program.
Approaching Mr O'Donnell for his blessing, only one condition was given – that his musical friends were given a 'wee turn' on the playlist.
"People are always calling in with all their compliments for his music, and whenever we visit people at nursing homes to play his DVDs, the impact it has is really special; for some people who have a lot of problems it does a lot of good."
"The first time I ever met Daniel, he was just so caring, it was hard to explain. I was still on crutches at the time, he meets all of his fans, doesn't matter how many there are," Ann said.
"And he remembers people's names – I just don't know how he does it, but that's just the type of man he is," Ann said.
Speaking to The Express mid way through a 16 show tour in Branson, Missouri, United States, Mr O'Donnell said he was "very, very humbled" by Ann's 20-year anniversary, and had been only too happy to keep in close contact with the show over the years.
"When you've been coming to Australia for 20 years you do get to know your fans in a special way," Mr O'Donnell said.
Calling into the radio show about three times a year, and personally phoning fans during important personal milestones and losses, Mr O'Donnell said he was in "a very privileged position to make a small difference" in people's lives. Daniel O'Donnell & Friends airs on Gippsland FM every Friday from 1pm to 4pm.