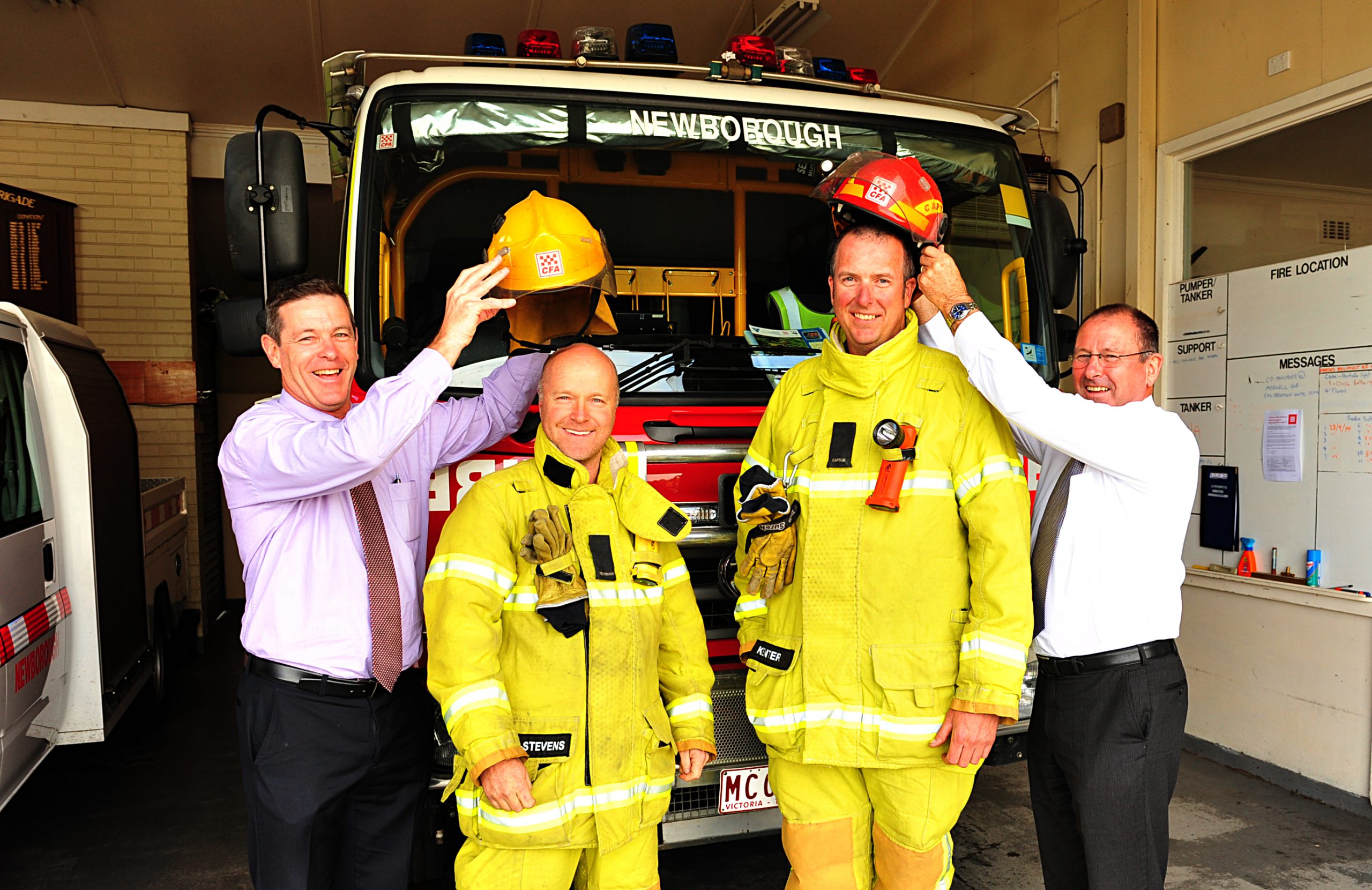 Newborough fire brigade has welcomed a State Government commitment of $1.2 million to relocate its station.
Member for Morwell Russell Northe announced a re-elected Coalition Government would commit $400,000 for land acquisition and $800,000 for a new station.
Captain Phil Kenter said the upgrade had been on the station's agenda for about 15 years, with the current station's layout and size the main concerns.
"It's just a little bit small – our meeting room is not big enough, we've got external toilet blocks, a change room away from the appliances, which is a little bit slower to get ready, and not much room for the appliances between them," Cpt Kenter said.
"At the moment we've got a third truck coming and we've only got room for one big truck and a small one."
Mr Northe said the new station will ensure Newborough's 26 volunteer firefighters have access to the latest specialist equipment and resources to increase protection for the region and boost their own personal safety.