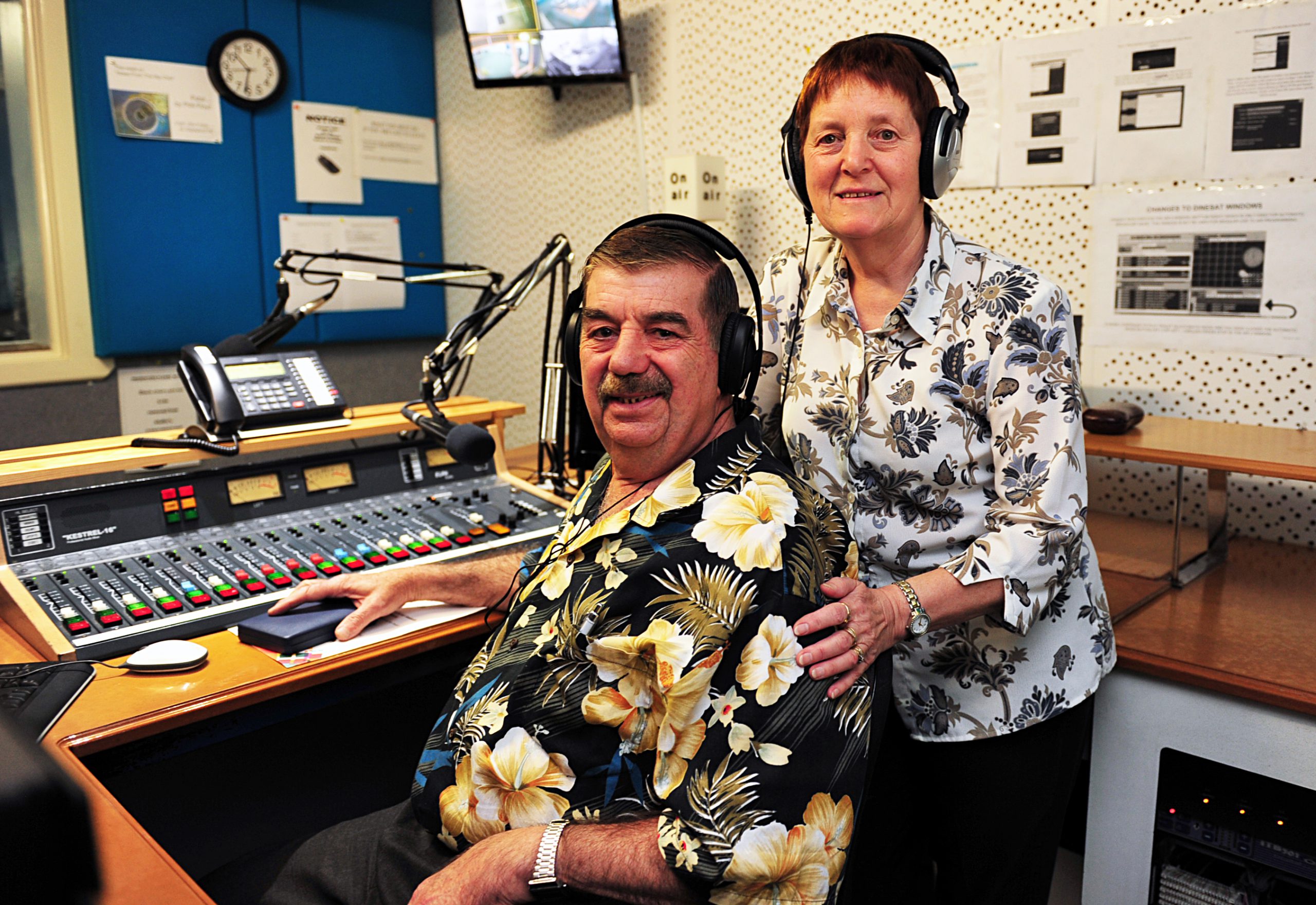 "You'll never become a singer, but your songs are going to make a lot of people happy."
Those were the words of George Andreou's mother to her 16 year-old son as he sang and whistled through their home in the Cypriot city of Larnaca.
"What do you mean?" he asked her.
"You'll find out," she replied.
It's this conversation which most resonates with George as he reflects on 37 years at the mixing deck of 104.7 Gippsland FM where he has hosted the radio program so revered by the local Greek and Cypriot community.
For two hours each Tuesday night, households are connected through the Greek variety program.
Song dedications marking the milestones of a church of listeners span two generations, the program's recordings now a chronicle of a migrant community's proudest moments over nearly four decades.
"I love people," George said.
"I enjoy doing it. No matter how mentally tired I am, as soon as I sit behind a microphone, I'm a different man all together."
George has not only celebrated with his community, but helped inform them.
During a time when society was far less global, George and wife Ingrid made their regular trips to Melbourne a news and sport-gathering expedition, relaying news from the motherlands to their eager listeners.
"We became so much a part of it," George said.
"The show was on Thursdays then, and people couldn't wait to turn the wireless on."
Nowadays, George invites members of the local community to share their stories on air.
But, just as it was at age 16, it's all about the music for George.
"When he gets up, there's music on all the time," Ingrid said.
"Whether it's Greek or not Greek, he just loves his music."
Slim Dusty, The Rolling Stones and The Bee Gees, are among George's favourite non-Greek artists, their records making up just a fraction of his home music collection.
"I can't put a number on it," George said.
A series of linguistic hurdles jumped during the production of George's show bring a whole new meaning to the saying 'it's all Greek to me'.
German-born Ingrid takes the request calls which are often in Greek.
She translates the requests into English and relays them to George, who then reads them on air in Greek.
And then there's the variations between the Greek language of Greece and the Cypriot Greek dialect.
The slang lyrics of a Cypriot folk song can be lost on the program's Greek listeners, with George chiming in at the song's conclusion to translate terms into 'Greek Greek'.
It was in-part his knowledge of the standard Greek language that prompted George to volunteer his time to help out the program's original host Peter Politakis in 1977.
At that time the show was broadcast from a tin shed in Churchill.
That once temporary venture has evolved into a priceless gig that George can't see himself giving up any time soon.
"For me to give it away, I never even thought about it yet, to be honest. I just keep going."
The Greek program runs from 7-9pm on Tuesday nights on 104.7 Gippsland FM.
A second Greek program hosted by Elisabeth and Peter Kourlouris features modern music from 7.30pm on Thursdays.