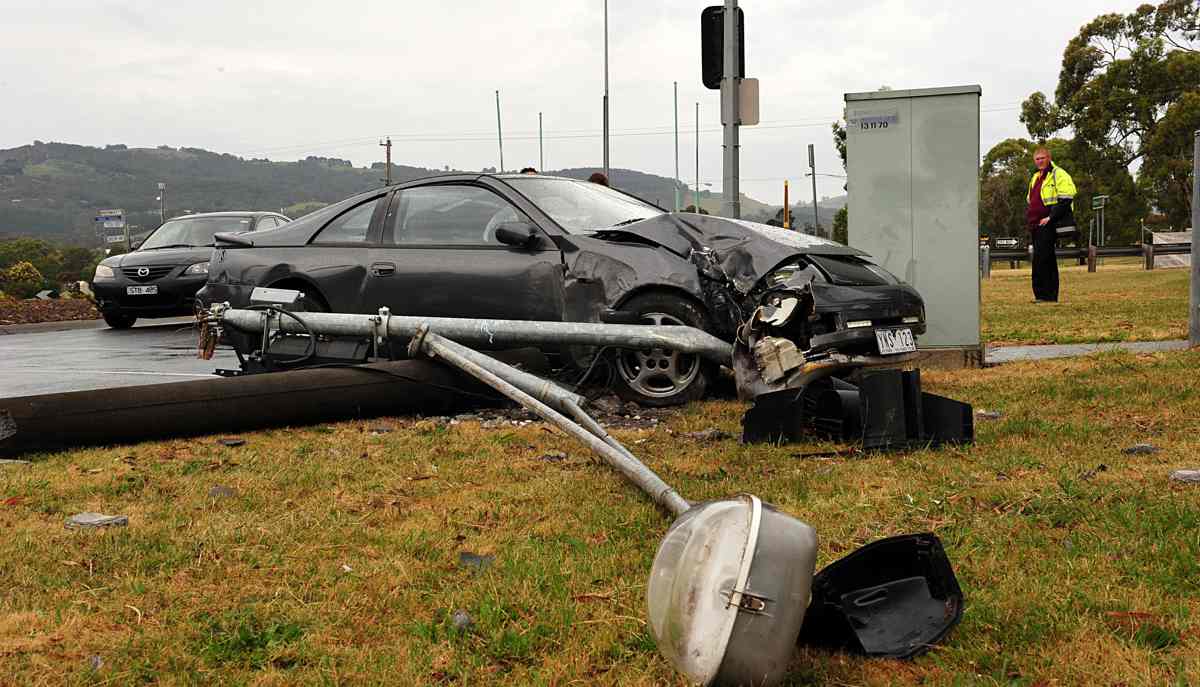 A MAN has escaped injury after driving his vehicle through a power pole in Churchill earlier today.

The crash cut traffic light signals at the roundabout intersection at Monash Way and Switchback Road.
While the 30 year-old driver and female passenger were not injured, his Nissan 300 ZX was a write off.
Churchill police First Constable Rod Gillow said the driver had not accounted for the wet conditions after being dry and humid for the last few days.
"He's taken out the traffic and light pole as well," First Const Gillow said.
"It's important to slow down. He hasn't done anything silly, he hasn't tried to do a burn out or anything, he's just lost control due to the wet weather."
Police were waiting for a VicRoads power contractor to assess the light pole before removing the car.