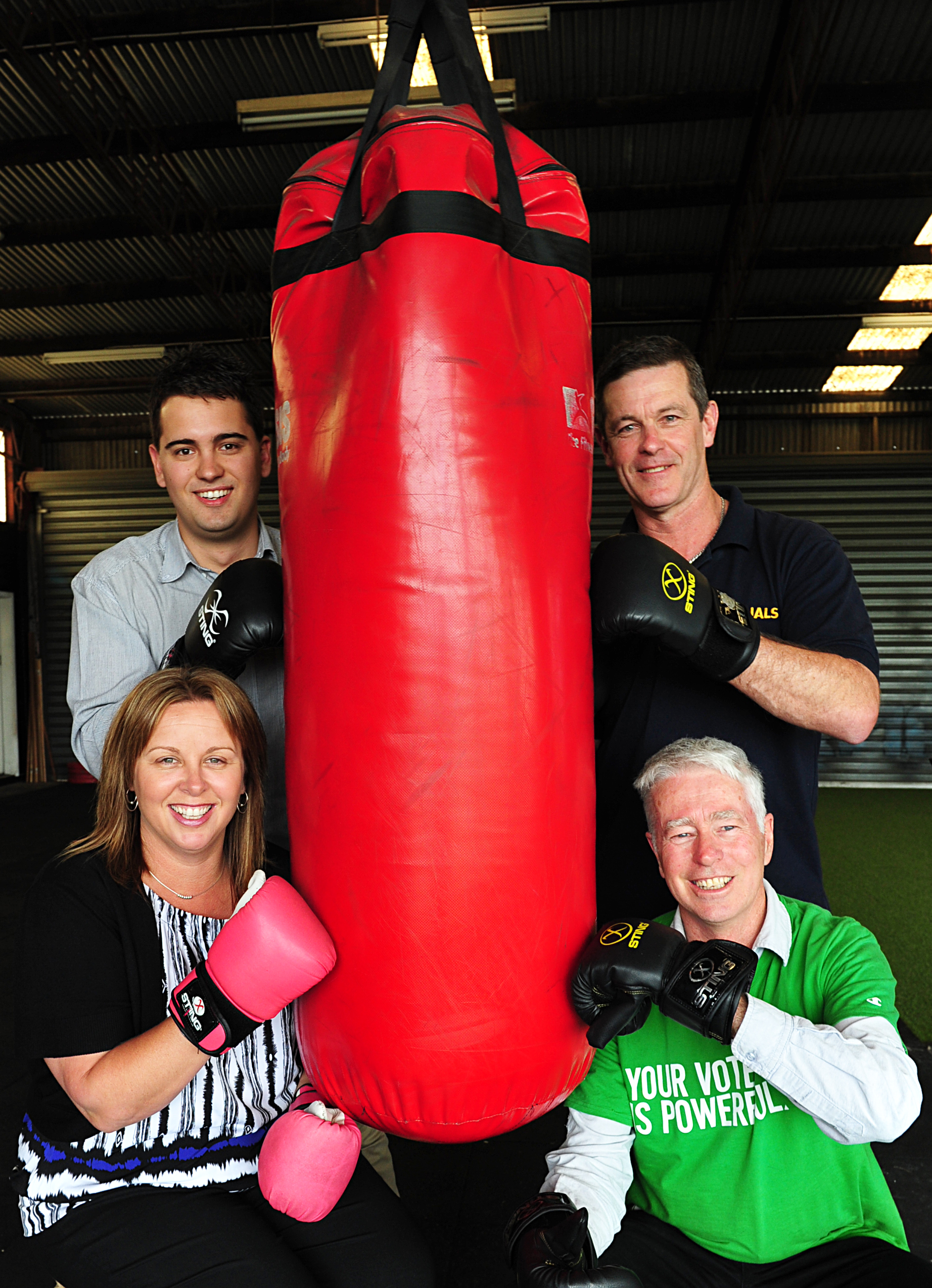 A numbers-based analysis of the 2010 election would strongly indicate the seat of Morwell is very safe.
But a series of emerging factors over the past year, mean Nationals sitting Member Russell Northe will have a tougher time holding on than first thought.
The handling of the Hazelwood mine fire crisis, coupled with a pre-2006 history as Labor heartland, has earned Morwell a place on the list of 'key seats' identified by ABC election analyst Antony Green.
Changes to the state's electoral boundaries last year, mean Northe has inherited a whole community of Labor faithful in Newborough, shifting the Nationals margin from 16.3 per cent to an estimated 13.3 per cent.
Of further advantage to Labor's Jadon Mintern is the backing from his party through a number of big-ticket promises including construction of a technical school in Morwell – a stark contrast to Labor's quiet 2010 local campaign when Graeme Middlemiss stood.
Another well-organised campaign has been that of independent Tracie Lund, who will leave the preferencing decision in the hands of her voters.
In 2010 Mr Northe drew 56.11 per cent of the primary vote.
It was an incredible feat considering he had four years earlier been unexpectedly elected to the seat on the back of preferences from Labor defector Lisa Proctor, who ran as an independent against Brendan Jenkins, ending Labor's 36-year reign.
Mr Northe said he was not one to take anything for granted and he "certainly won't be this time around".
"The situation compared to last election is vastly different," Mr Northe said.
"But then again, we've had four years of government where there's been significant investment."
Mr Northe cited this year's $73 million announcement to redevelop Latrobe Regional Hospital as one of the government's most significant achievements.
"Nobody who looked at the electorate of Morwell objectively could say the Coalition has not invested in this electorate and I'd be happy to debate anyone on that," he said.
"I'll always concede there's more to be done."
Mr Mintern said he believed it would be a "tight election like we haven't seen in a long, long time in the Valley", but it would take "quite a bit to change the seat".
"For many people, the destruction of our TAFE, the fact many of our schools have been left hanging and we have an ambulance service that's in crisis, these are issues that affect people's everyday lives and they have a right to expect a government is going to act upon them," Mr Mintern said.
"People will have those issues in mind when they cast their vote."
The mine fire factor
When asked whether he believed community discontent over the Morwell mine fire would sway voters against him, Mr Northe said he was confident the majority of the community understood he always tried to do his best, and the Hazelwood mine fire event was "no different".
He said there were hundreds of people during the crisis who sought information and assistance from his office.
"We were able to assist an enormous number of people. But they're not the stories you might necessarily see in the newspaper, because that's what we do on a daily basis."
Mr Northe said it was his job to raise the concerns of the community and he advocated "at the highest level on multiple occasions".
"From Craig Lapsley, through to the EPA, Department of Health, DHS and the relevant ministers would have been absolutely sick and tired of me by the time the event finished.
"It was an event that challenged us all. Like everyone, I got angry, I got frustrated, I got disappointed. But I sleep well at night knowing that I did my best.
"I pushed very strongly to ensure the Inquiry was undertaken in the first place and being around the cabinet table I
certainly pushed very hard to ensure not only were the recommendations supported, but also there were a number of other initiatives that weren't recommended that we could implement such as, fire suppression, fire management plans and rehabilitation."
Mr Mintern said he believed a Labor government would have responded to the mine fire crisis quicker.
"No-one is necessarily blaming the government for the fire, what we're saying is their response was appalling and the Latrobe Valley was abandoned.
"When I think back to the 2009 Black Saturday fires, the government's response was a matter of hours, not a matter of weeks."
Emergence of Lund
On the back of community frustration after the mine fire, independent candidate Tracie Lund stood following an unconventional preselection process in which newly-established community group Latrobe Valley 1st posted ballot papers to residents in the electorate.
The Morwell Neighbourhood House coordinator had been vocal throughout the mine fire crisis and secured more than 25,000 signatures on a petition pushing for a long-term health study into the effects of the fire.
Ms Lund said she believed the battle for the seat of Morwell was now a "three horse race".
"I'm actually feeling really encouraged and excited and very, very proud of this community and of the campaign I've run," Ms Lund said.
"Regardless of who wins this seat, it will be marginal and I think that speaks volumes about how this community feels about the way it's been treated over many years and successive governments."
Mr Mintern said it was hard to gauge how much support Lund would garner on Saturday.
"It's a massive question as to how many people want to put an independent in as their representative, as opposed to someone who may be in government and can be part of the decisions," he said.
Greens candidate for Morwell, Dan Caffrey conceded Ms Lund would take votes away from him.
"It'd be silly to say that I'm confident," Mr Caffrey said.
"(But) I feel fairly satisfied that we've done out best effort and we've been able to cut through on a couple of issues.
"I hope Tracie does well. I hope the two big parties get their just deserts."
Boundary changes
The Moe and Newborough communities were split in last year's electoral boundary review, with the former remaining in the Narracan electorate and the latter brought into Morwell.
In the 2010 state election, Labor candidate for Narracan Tony Flynn gained more first preference votes than Liberal sitting member Gary Blackwood in all Newborough voting centres.
Mr Northe said there was no doubt the inclusion of Newborough would "have an impact".
"I've certainly been working hard and actively within the Newborough community to ensure they know who I am and some of the projects we're able to deliver," he said.
Seat of Narracan
Unlike his Coalition neighbour, Liberal incumbent for Narracan Gary Blackwood's hopes have been bolstered by the electoral boundary changes, with the inclusion of conservative towns Bunyip, Garfield, Tynong, Nar Nar Goon and Tonimbuk.
"You can never take it for granted, but just keep working hard and doing your best for your electorate," Mr Blackwood said.
"I think we've made some really good pre-election commitments… including upgrades to Albert Street, Moe Primary School and money for the West Gippsland Hospital for expansion of its maternity ward and new operating theatre."
Labor candidate for Narracan Kate Marten said the community's response to her campaign was positive, but acknowledged the 16 per cent margin.
"I think I've stood up for the things the community have let me know are important such as the hospital and the community leadership program," Ms Marten said.
Greens candidate Malcolm McKelvie said he believed his party had run a strong campaign in Gippsland.
"At the start of the campaign I would have said Gary Blackwood (would hold onto the seat), but golly there's a lot of people upset with the Liberal Party," he said.