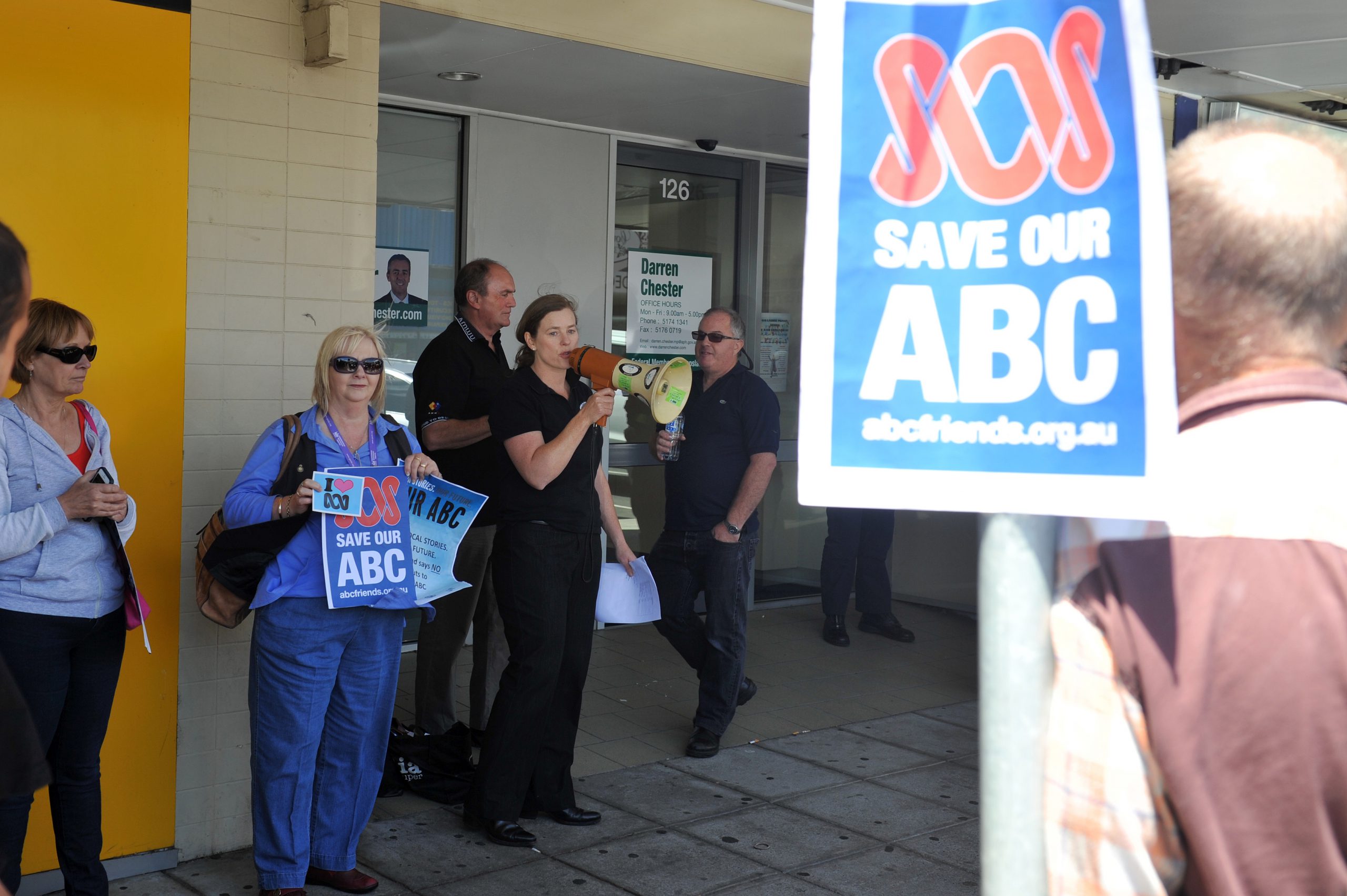 A shock decision by the ABC to close its Morwell-based studio as part of a nationwide round of service cuts has been met with fierce opposition from the Latrobe Valley community.
On Monday it emerged the public broadcaster would close the George Street studio in the "coming months" as part of its response to $254 million in Federal Government funding cuts over the next five years.
While it is understood no Gippsland based jobs are in the firing line, ABC's Morwell-based journalist will be forced to relocate to the Sale studios, in a move which is widely feared to erode the quality of its Latrobe Valley news coverage.
While much animosity has been directed at the Abbott Government for the scale of the cuts, the decision to close the Morwell studio has been largely blamed on ABC's "Sydney centric" approach.
However ABC's head office maintains the decision will "have no impact on staff or content".
Member for Gippsland Darren Chester said he had written to ABC director Mark Scott pleading he find the savings in metropolitan back of house operations.
"As a member of this government I accept level of responsibility for imposing the need for the ABC to make these savings," Mr Chester said.
"However the word around (Canberra) is that those five stations earmarked for closure were on the chopping block last year anyway and Mark Scott is using this as an excuse."
Latrobe backs Morwell studio
Meanwhile Latrobe City Council Mayor Dale Harriman will write to Mr Scott asking for ABC Gippsland to be quarantined from the proposed budget cuts.
"We will no longer have a journalist based in Morwell to provide context to local issues… to provide a voice on matters of local, state and national importance," Councillor Kellie O'Callaghan said.
"In terms of media coverage at a state and national level we are barely seen, it appears that this decision today is set to ensure that as a community we are not heard."
Cr Harriman estimated the savings of closing the Morwell office would only amount to about $10,000 a year – money he believed could be easily recouped elsewhere.