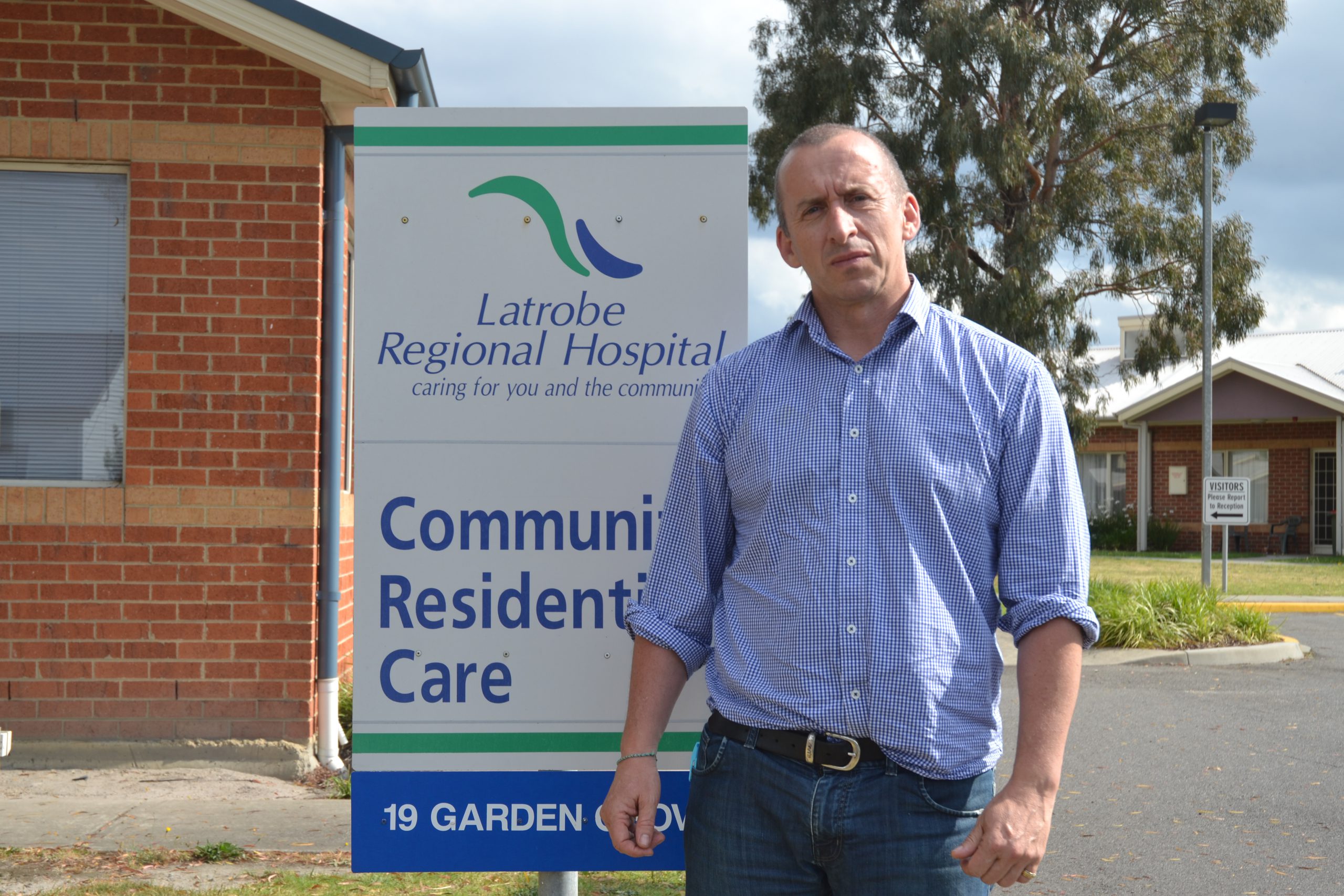 THE Health and Community Services Union has called on Latrobe Regional Hospital to withdraw plans to "contract out" its residential mental health facility in Traralgon.
LRH's Community Residential Care facility in Garden Grove has 14 units which provide long-term supported care for people with a mental illness as a pathway to living independently.
The hospital said it had not released a tender to contract out the facility, but was investigating a proposal to share management with an external mental health agency in an effort to "broaden the service offered".
HACSU assistant state secretary Paul Healey said there was a role for non-government organisations within the mainstream mental health sector, but he feared staff qualifications would not match that of existing staff.
"The staff they have only have a certificate three or four, so they don't have the specialist skills," Mr Healey said.
"It's about caring for clients with complex, enduring mental issues and mental health issues."
HACSU represents 10 nurses and one occupational therapist at the site.
According to LRH, the proposal is still in its early stages and staffing requirements are yet to be determined.
Under the proposal, LRH would introduce a 'Prevention and Recovery Care Service' in Traralgon to complement the existing recovery model, assisting people who needed a shorter stay of up to 28 days.
This style of care is currently offered at a 10-bed Bairnsdale facility in conjunction with mental health provider SNAP Gippsland.
LRH Director of Mental Health Cayte Hoppner said the model catered to people who needed less-intensive support than that of the Flynn Unit at the hospital or the residential care facility.
"At the moment the PARCS model is only available in Bairnsdale, so if you live in the Latrobe Valley, or west and south Gippsland and you need to access the service, you would need to relocate to Bairnsdale and possibly miss out on the support of your family network, carers or friends," Ms Hoppner said.
She said to comply with the terms of the current enterprise agreement, discussions with staff and unions had begun.
Ms Hoppner said the plan was not driven by economic or resource issues, "rather a desire to expand one aspect of our mental health service to people in the Valley".