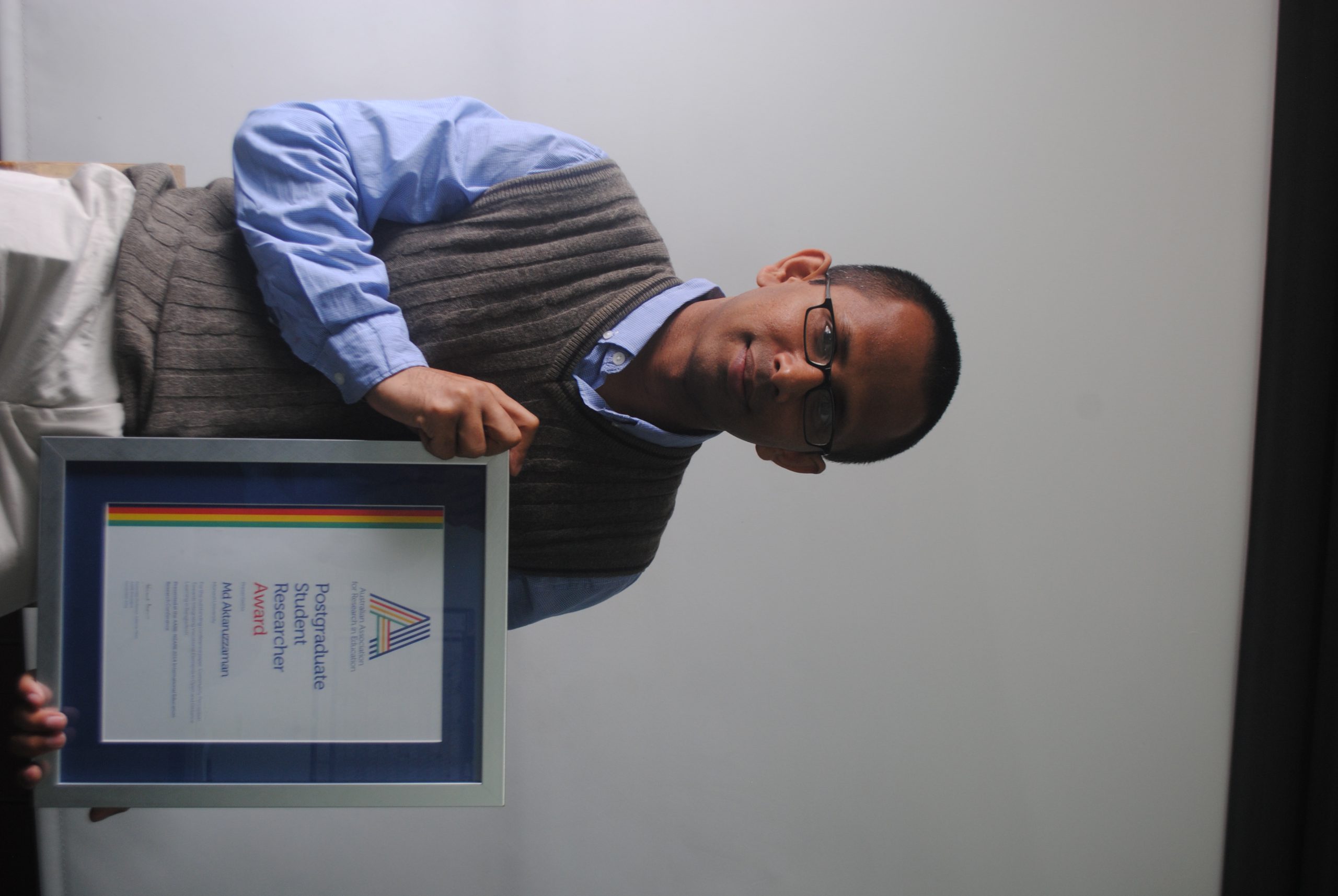 Monash University Gippsland postgraduate student Md Aktaruzzaman has been honoured by the Australian Association for Research in Education.

Taking out the postgraduate student research award recently, Mr Aktaruzzaman said it was a "dream come true".
"This is the biggest award in my life," the 31 year-old Morwell resident said.
The award honoured his conference paper 'Community Perceptions Towards Integrating Vocational Elements in Open and Distance Learning in Bangladesh'.
It proposes integrating academic and hands-on learning in the non-traditional setting of open and distance education, in a bid to increase high school retention rates.
Completing his undergraduate studies in engineering and computer science and a masters in ICT education at the Islamic University of Technology in Dhaka, Bangladesh, Mr Aktaruzzaman also worked as a senior lecturer.
He received an Inter national Postgraduate Research Scholarship from the Federal Government and is completing the final year of his PhD in ICT education, at Monash Gippsland, now Federation University.
"I am so grateful to Australia and the Australian people," he said.