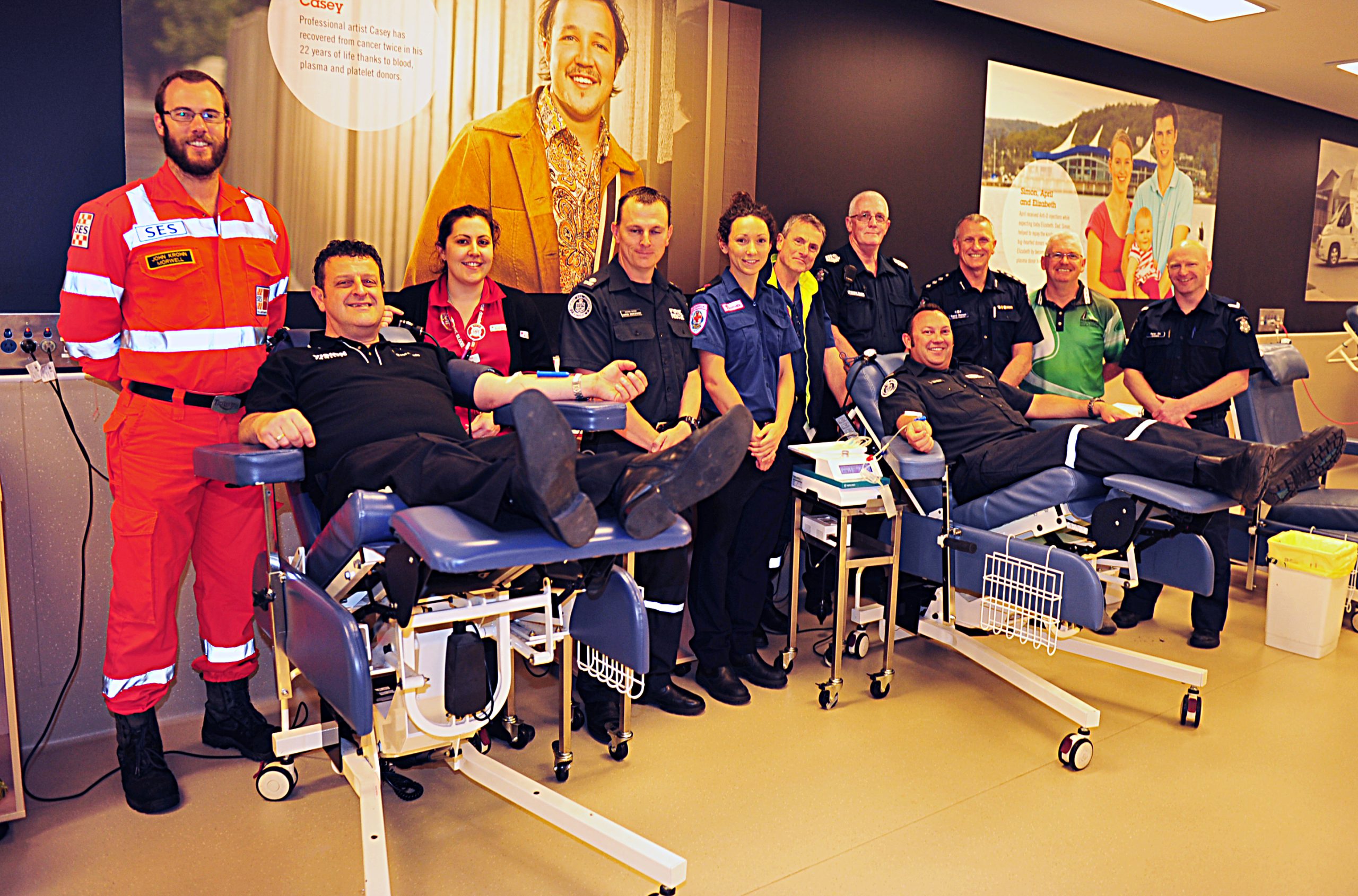 A contingent of emergency service workers converged on the Red Cross Traralgon Donor Centre on Monday to give a critical Christmas gift.

Twelve members of Victoria Police, the State Emergency Service, VicRoads, RoadSafe Gippsland, the CFA and Rural Ambulance Victoria rolled up their sleeves to donate blood ahead of the festive season and busy times on our roads.
The Australian Red Cross Blood Service is calling on the community to do the same, particularly during Christmas and the new year.
"We have 234 appointments we need to fill at Traralgon between Christmas and new year," Red Cross community relations officer Darren McClure said.
"If we don't fill those appointments, potentially it could put pressure on our blood supply, particularly some of the rarer blood types."
To book a donation, phone 131 495, visit donateblood.com.au or pop in to the Traralgon Donor Centre on Seymour Street and make an appointment.